Jellycat Bashful Christmas Bunny Decoration 6 Inch Plush Figure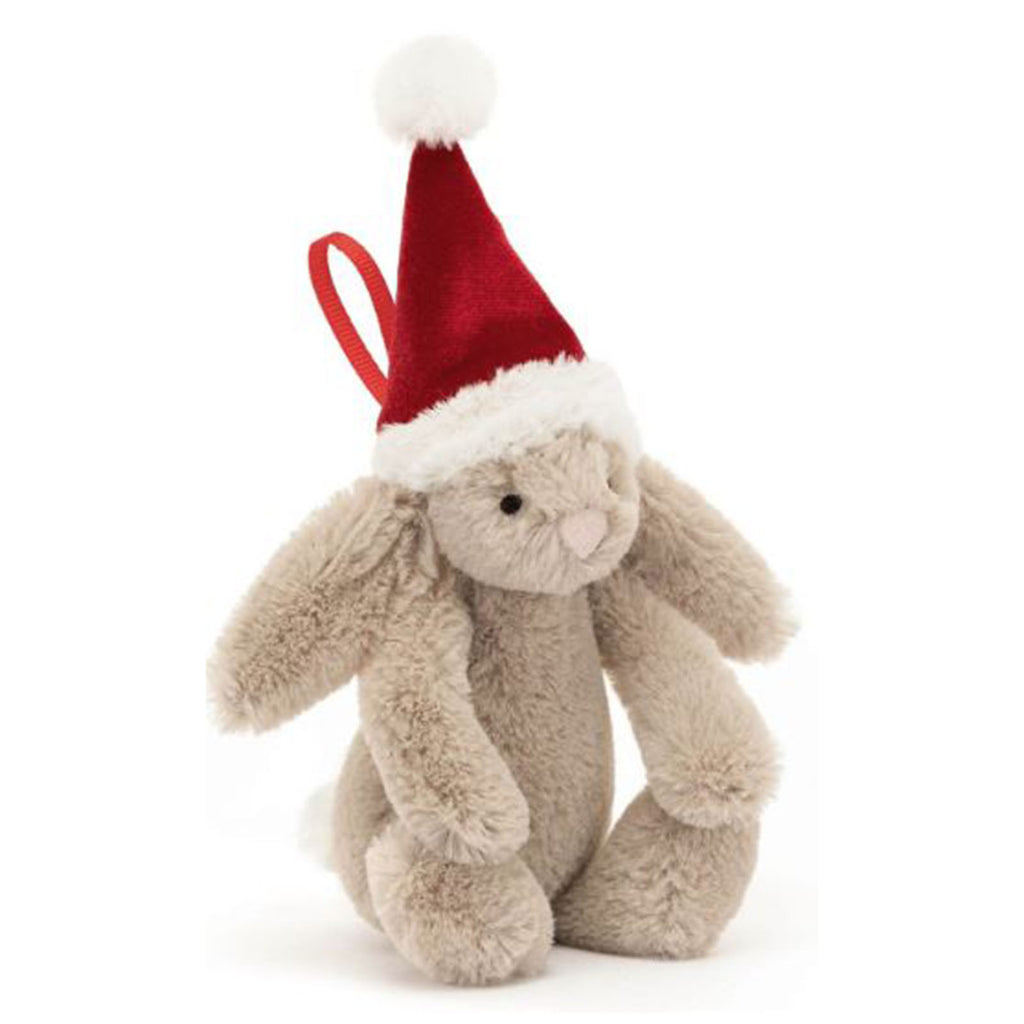 The Jellycat Bashful Christmas Bunny Decoration is a festive plush figure that's typically designed to add a touch of holiday charm to your Christmas decorations. Jellycat is a well-known brand that produces a wide range of soft and cuddly stuffed animals and plush toys, including special holiday-themed items.
Key features of the Jellycat Bashful Christmas Bunny Decoration in 6-inch plush figure might include:
Size: This Christmas bunny decoration is typically around 6 inches tall, making it a small and adorable addition to your holiday decor.

Christmas-Themed Design: It's designed with Christmas elements in mind, such as festive colors, holiday-themed patterns, and often adorned with Santa hats or other seasonal accessories.

Soft and Huggable: Like other Jellycat products, the Christmas Bunny is made from soft and plush materials for a huggable and comforting feel.

Decorative Accent: This plush figure is intended for use as a decorative item during the holiday season. It can be placed on a Christmas tree, hung as an ornament, or used to adorn other parts of your home.