Playmobil Add On King And Queen Building Set 9876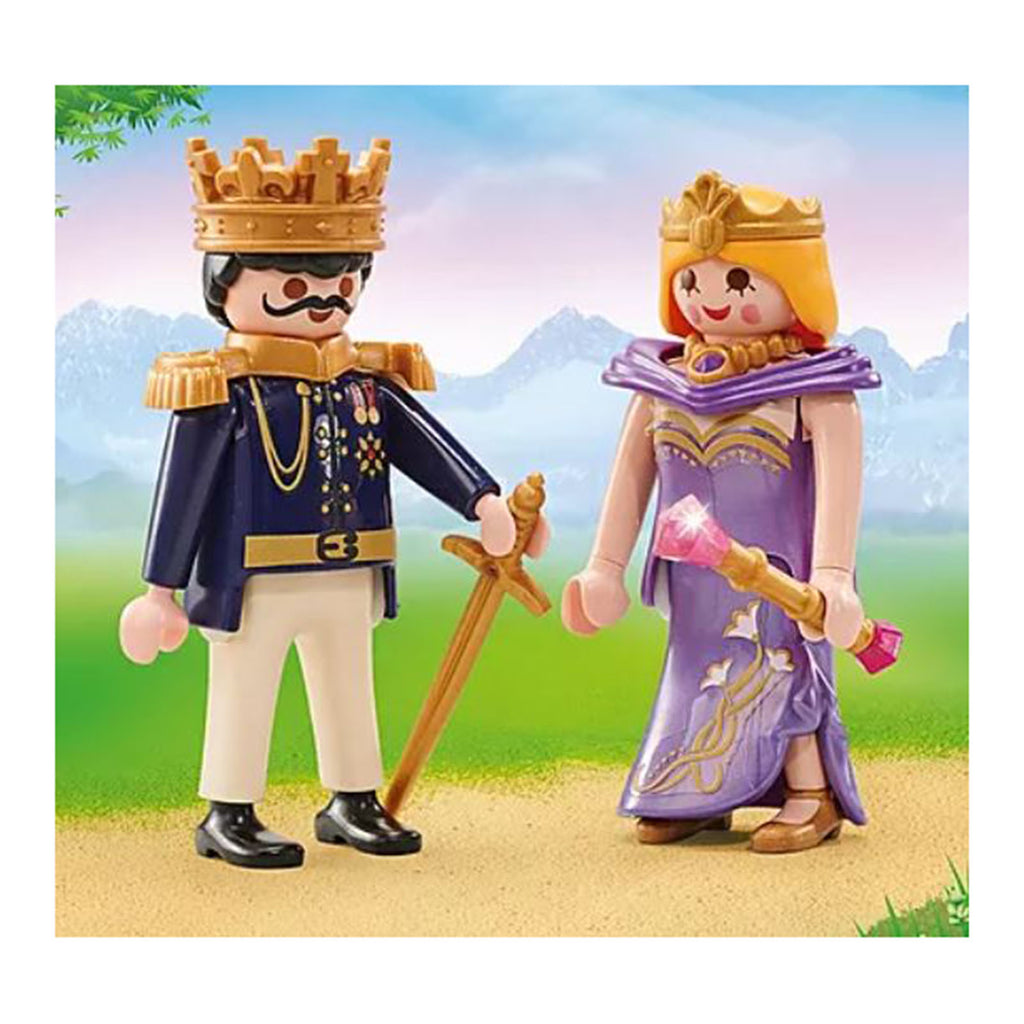 The Playmobil Add On King and Queen Building Set 9876 brings a touch of royal splendor to your Playmobil kingdom, allowing you to expand your medieval realm and engage in imaginative play. This set includes a regal king and queen, each adorned in finely detailed clothing and accessories, adding authenticity and charm to your playtime adventures. The king and queen figures feature movable arms and legs, enabling a wide range of dynamic poses and storytelling possibilities.
As an add-on set, it seamlessly integrates with other Playmobil sets, expanding your creative possibilities for building and role-playing. Whether you're a seasoned Playmobil enthusiast or new to the world of imaginative play, the King and Queen Building Set 9876 offers an enriching and engaging experience, allowing you to become the architect of your own royal court and embark on countless adventures in a medieval world.