Alpaca Safari Farm Safari Ltd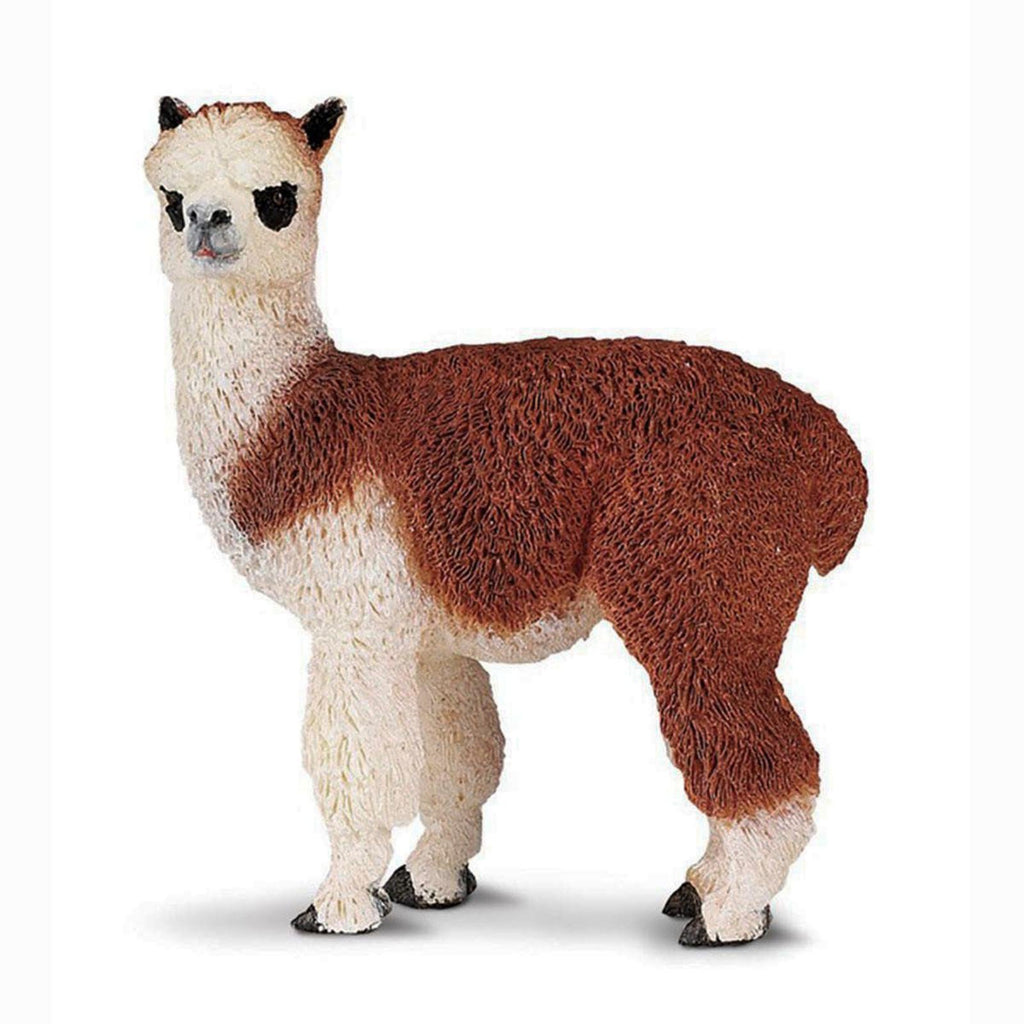 Introducing the Alpaca Figure Animal Figure – a delightful portrayal of these endearing and enchanting creatures that will bring a touch of whimsy to any collection or decor. This exquisitely crafted miniature sculpture captures the essence of alpacas, known for their gentle nature and soft, luxurious fleece.
Standing at approximately 3.5 inches tall, this lifelike alpaca figure showcases the grace and elegance of these beloved animals. Its expressive eyes, long, slender neck, and perfectly sculpted features convey a sense of tranquility and serenity, inviting you to embrace the charm of these captivating creatures.
Crafted with meticulous attention to detail, this alpaca figure features a realistic coat that mirrors the softness and texture of their renowned fleece. Every strand of fiber has been lovingly recreated, showcasing the alpaca's unique and delicate wool, which is known for its warmth and exceptional quality.
Dimensions:   2.93" x 1.21" x 3.51"