Aurora Giraffe 14 Inch Plush Figure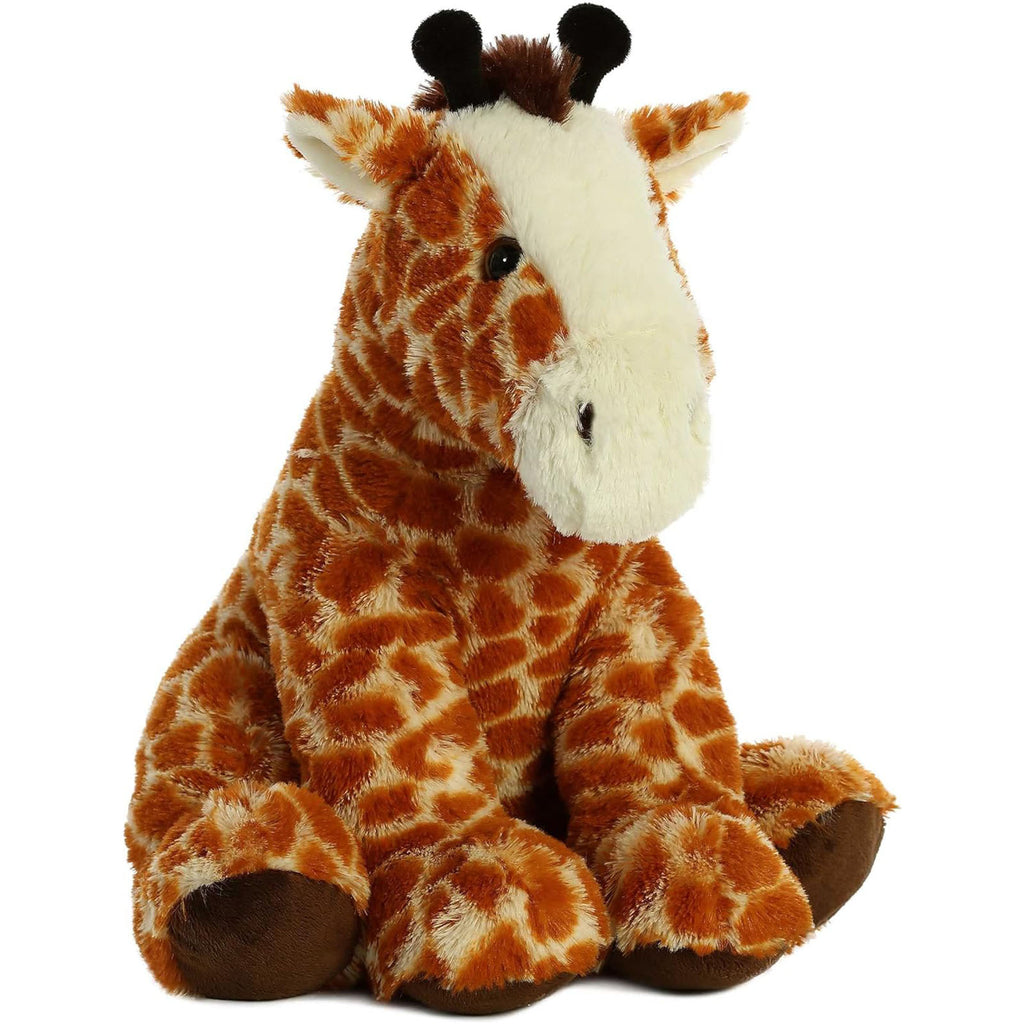 Embark on a journey through the wild savannah with the Aurora Giraffe 14 Inch Plush Figure. This delightful plush toy captures the grace and majesty of a beloved giraffe with its soft, huggable design and lifelike features. Standing at 14 inches tall, this giraffe plush is the perfect size for cuddles and imaginative play, making it an ideal companion for children and animal enthusiasts of all ages. With its realistic detailing and high-quality craftsmanship, the Aurora Giraffe plush figure brings the beauty of the African wilderness into your arms. Whether you're seeking a lovable cuddle buddy, a touch of safari-inspired decor, or a thoughtful gift for someone who admires these magnificent creatures, this plush figure is sure to inspire a sense of wonder and appreciation for the natural world.
The Aurora Giraffe Plush Figure is more than just a toy; it's an invitation to the realm of wildlife and the charm of one of nature's most graceful animals. With lifelike features and a plush body, this figure captures the essence of giraffes and encourages a love for their elegant and gentle nature. Whether it's accompanying children on imaginative safari adventures, offering comfort during moments of relaxation, or simply adding a touch of the wild to your decor, this giraffe plush figure is destined to become a cherished companion for those who hold a deep affection for the beauty of the animal kingdom.