Aurora Palm Pals Shelby Snail 5 Inch Plush Figure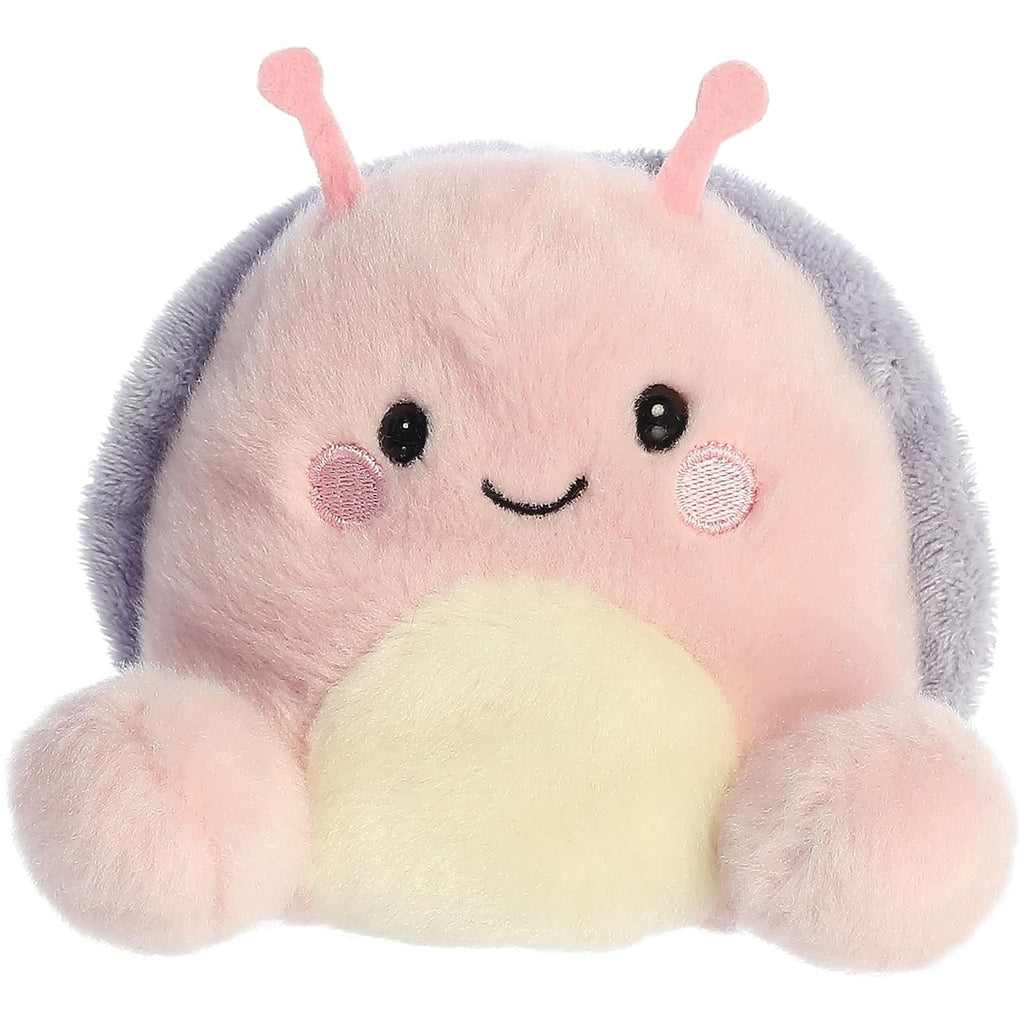 The "Aurora Palm Pals Shelby Snail 5 Inch Plush Figure" is a charming and pocket-sized plush toy from Aurora's Palm Pals collection. Here's a description of this product:
Snail Design: This plush figure features an adorable and small snail character named "Shelby." The "Palm Pals" collection is known for creating compact and huggable plush animals that can easily fit in the palm of your hand.

Size: Measuring 5 inches in length, this plush toy is designed to be small and portable, making it ideal for carrying around, tucking into a pocket, or for imaginative play.

Material: Aurora uses high-quality and soft materials in their plush toys. The Shelby Snail plush figure is designed for comfort and cuddling, providing a delightful tactile experience.

Collectible: Despite its small size, Palm Pals plush toys are often collected by enthusiasts and fans for their charming and lovable designs. This figure can be both a toy for play and a collectible item for those who appreciate compact and endearing plush animals.

Reputable Brand: Aurora is a well-established and respected brand in the world of plush toys, known for its commitment to creating high-quality and adorable stuffed animals.