Aurora T-Rex 14 Inch Plush Figure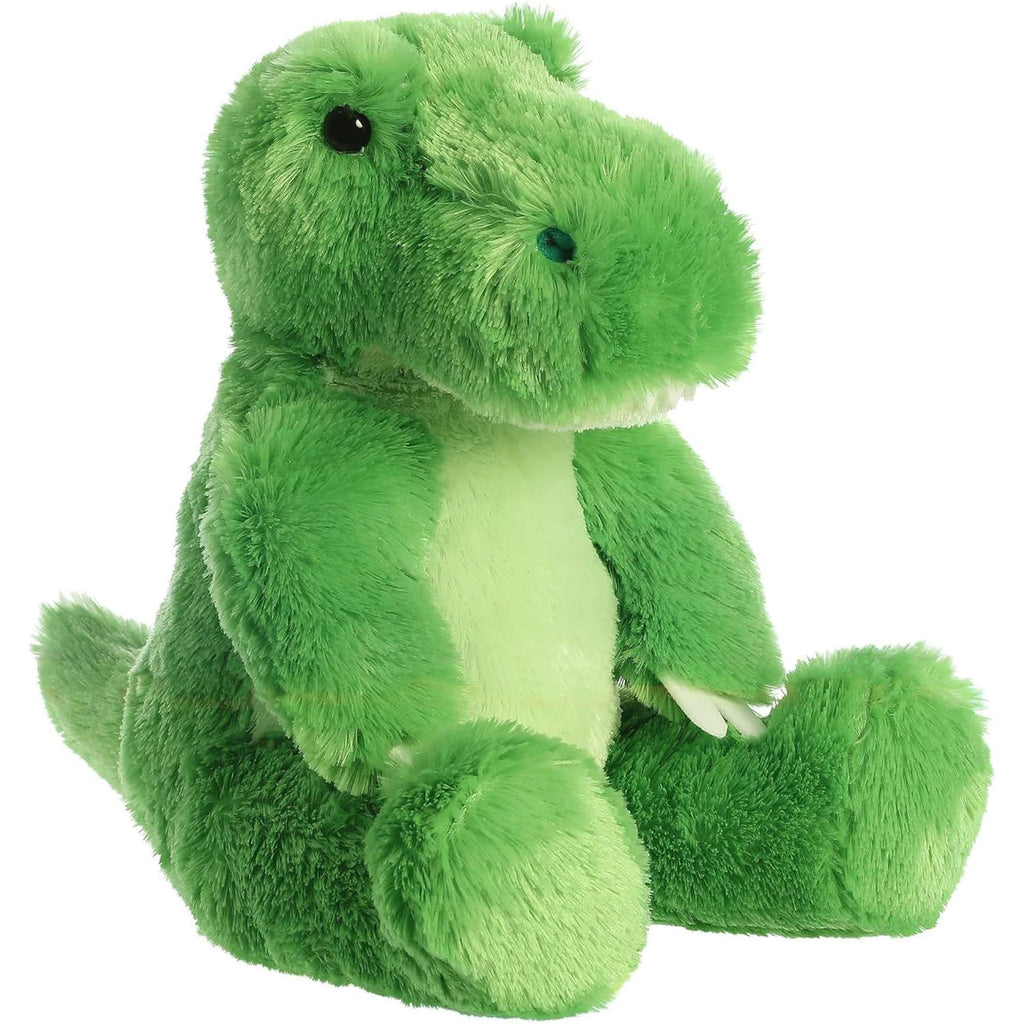 Roar into prehistoric adventures with the Aurora T-Rex 14 Inch Plush Figure. This captivating plush toy brings the awe-inspiring world of dinosaurs to life, featuring the iconic Tyrannosaurus Rex with a soft, huggable design and lifelike features. Standing at 14 inches tall, this T-Rex plush is the perfect size for cuddles, imaginative play, and serving as a reminder of the age of dinosaurs. With its realistic detailing and high-quality construction, the Aurora T-Rex plush figure sparks the imagination and transports kids to an era when these colossal creatures ruled the Earth. Whether you're seeking a ferociously fun playmate, a touch of prehistoric decor, or a thoughtful gift for young paleontologists in the making, this plush figure is sure to inspire a love for the wonders of ancient history.
The Aurora T-Rex Plush Figure is more than just a toy; it's a portal to the world of paleontology and the intrigue of Earth's ancient past. With lifelike features and a plush body, this figure captures the essence of the mighty T-Rex and encourages a fascination for these awe-inspiring dinosaurs. Whether it's accompanying children on exciting dinosaur adventures, offering comfort during moments of exploration, or simply adding a touch of prehistoric wonder to your decor, this T-Rex plush figure is destined to become a cherished companion for those who hold a deep affection for the mysteries of Earth's history.