Aurora Tokidoki Squishy Rainbow 13 Inch Plush Figure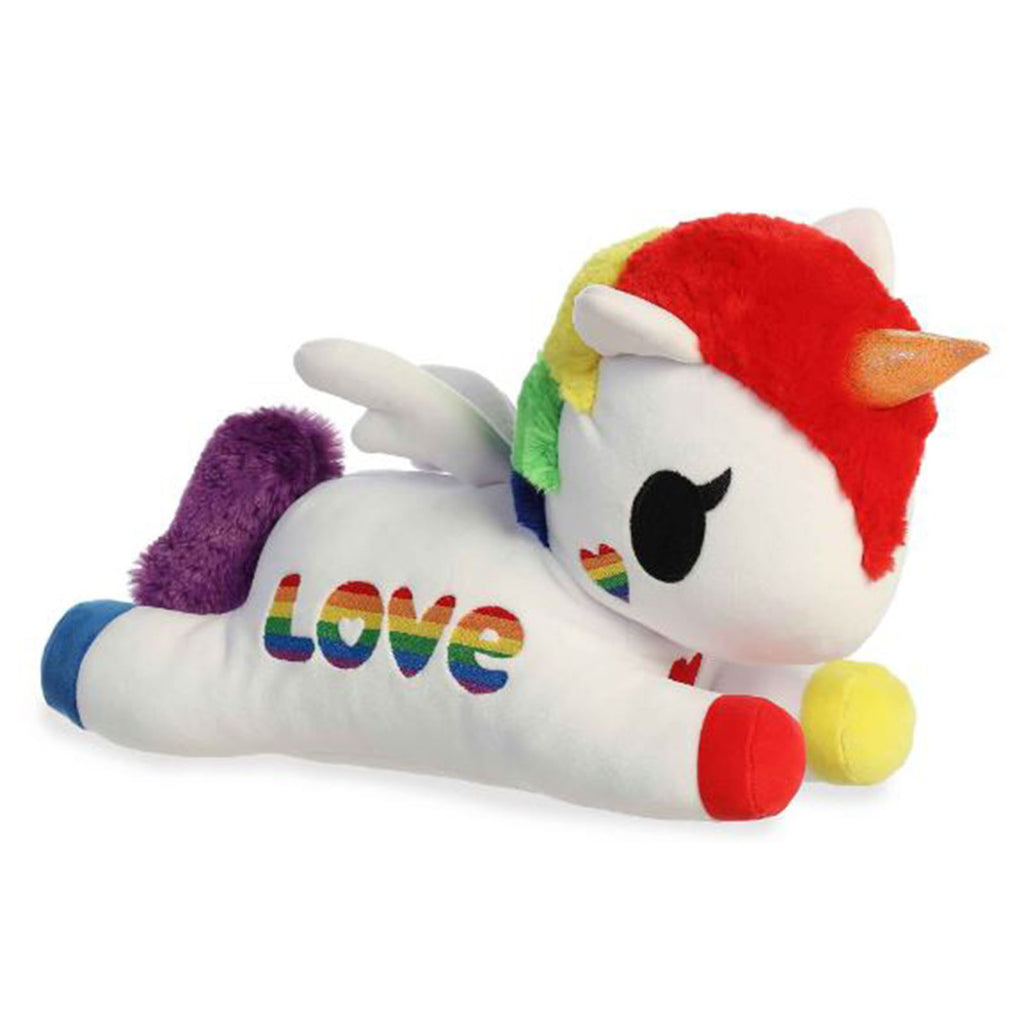 The Aurora Tokidoki Squishy Rainbow 13 Inch Plush Figure is a charming and colorful plush toy inspired by the popular Tokidoki brand, known for its whimsical and vibrant characters and designs. Here are the key features of this plush figure:
Size: Measuring 13 inches in height, this plush figure is a substantial and huggable companion. Its generous size makes it suitable for both cuddling and display.

Unique Design: The Squishy Rainbow plush figure features a design that combines elements of the Tokidoki brand with a rainbow theme. It typically includes a rainbow-colored mane and tail and a Tokidoki character perched on top, resulting in a playful and eye-catching appearance.

High-Quality Materials: Crafted from premium plush materials, the figure is soft, squishy, and built to withstand countless hugs and snuggles. Its vibrant colors and attention to detail make it a delightful and visually appealing plush toy.

Tokidoki Aesthetic: For fans of Tokidoki, this plush figure captures the signature style and whimsy of the brand. The use of Tokidoki characters and colorful design elements adds to its collectible value.

Versatile Companion: Whether you're a Tokidoki enthusiast, a fan of colorful and unique plush toys, or simply appreciate eye-catching decor, the Aurora Tokidoki Squishy Rainbow plush figure is a versatile and delightful companion.

Imaginative Play: This plush figure encourages imaginative play and storytelling. It can be part of creative adventures or serve as a conversation piece in a Tokidoki-themed collection.