Bandai One Piece Kingdom Of Intrigue Card Game Booster Pack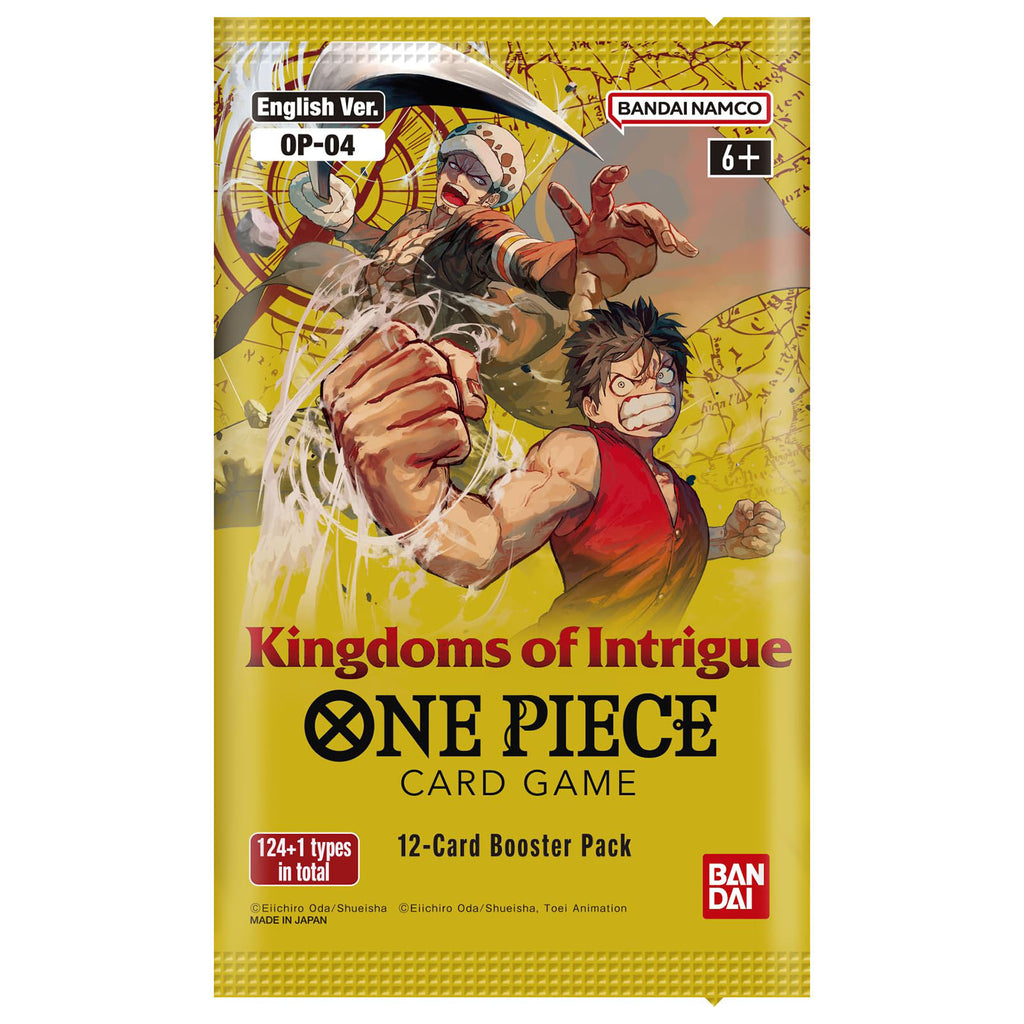 Bandai One Piece Kingdom Of Intrigue Card Game Booster Pack
Additional Cards: Booster packs usually contain a selection of additional cards to expand a player's existing card collection for the game.

Randomized Content: The contents are typically randomized, offering players a chance to obtain new cards with varying rarities, abilities, or characters.

Assortment of Cards: Booster packs often include character cards, ability cards, action cards, or other card types that enhance gameplay or add new strategies.

Art and Themes: The cards within the booster pack might feature unique artwork showcasing characters, scenes, or story elements from the "One Piece" series.

Collectible Aspect: Some cards within booster packs might be exclusive, rare, or feature alternate artwork, appealing to collectors and enthusiasts.
A great gift for any fan of One Piece!

Recommended Age: 8+
Condition: Brand New