Banpresto Tomonui Attack On Titan Connie Springer 5 Inch Plush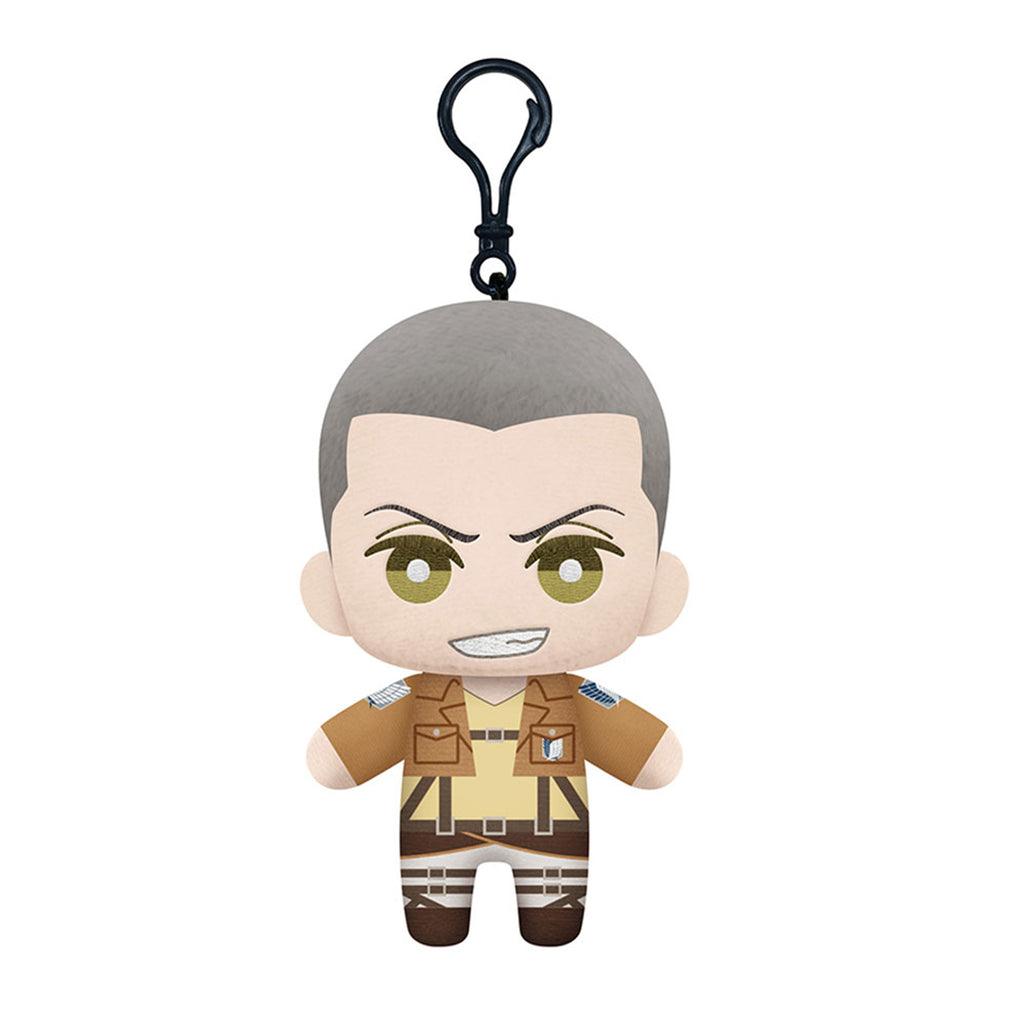 Embark on an epic journey with the Banpresto Tomonui Connie Springer 5 Inch Plush from Attack On Titan. This adorable plush toy brings to life one of the brave and loyal warriors from the series, Connie Springer, in a collectible and huggable form.
Designed by Banpresto, a renowned name in the world of collectible plush toys, this Connie Springer plush is meticulously crafted with attention to detail. From his distinctive gray hair and Survey Corps uniform to his determined expression, every aspect of Connie's character is faithfully captured in this delightful plush form.
Measuring approximately 5 inches tall, this plush is perfectly sized to accompany you on your Attack On Titan adventures or to proudly display on your shelf. Whether you're a devoted fan of the series or a collector of plush toys, this Tomonui Connie Springer plush is an essential addition to your collection.
Crafted with high-quality materials, this plush toy offers a soft and cuddly texture, making it ideal for snuggling. Let Connie's unwavering loyalty and unwavering spirit inspire you as you join the fight against the Titans and defend humanity.
Product Details:
Banpresto Tomonui Attack On Titan Connie Springer 5 Inch Plush
Compact size of approximately 5 inches, perfect for cuddling or display
Faithfully captures Connie's blond hair, Survey Corps uniform, and determined expression
Made with high-quality materials for a soft and huggable texture
Officially licensed Attack On Titan merchandise by Banpresto
Embrace the courage and loyalty of Connie Springer with the Banpresto Tomonui Attack On Titan Connie Springer 5 Inch Plush. Whether you're a collector, an anime enthusiast, or a fan of Connie, this plush toy will bring joy and add a touch of Attack On Titan spirit to your collection. Let Connie's bravery guide you as you face the challenges of the Titan-infested world and fight alongside the Survey Corps!