Banpresto Tomonui Attack On Titan Sasha Blouse 5 Inch Plush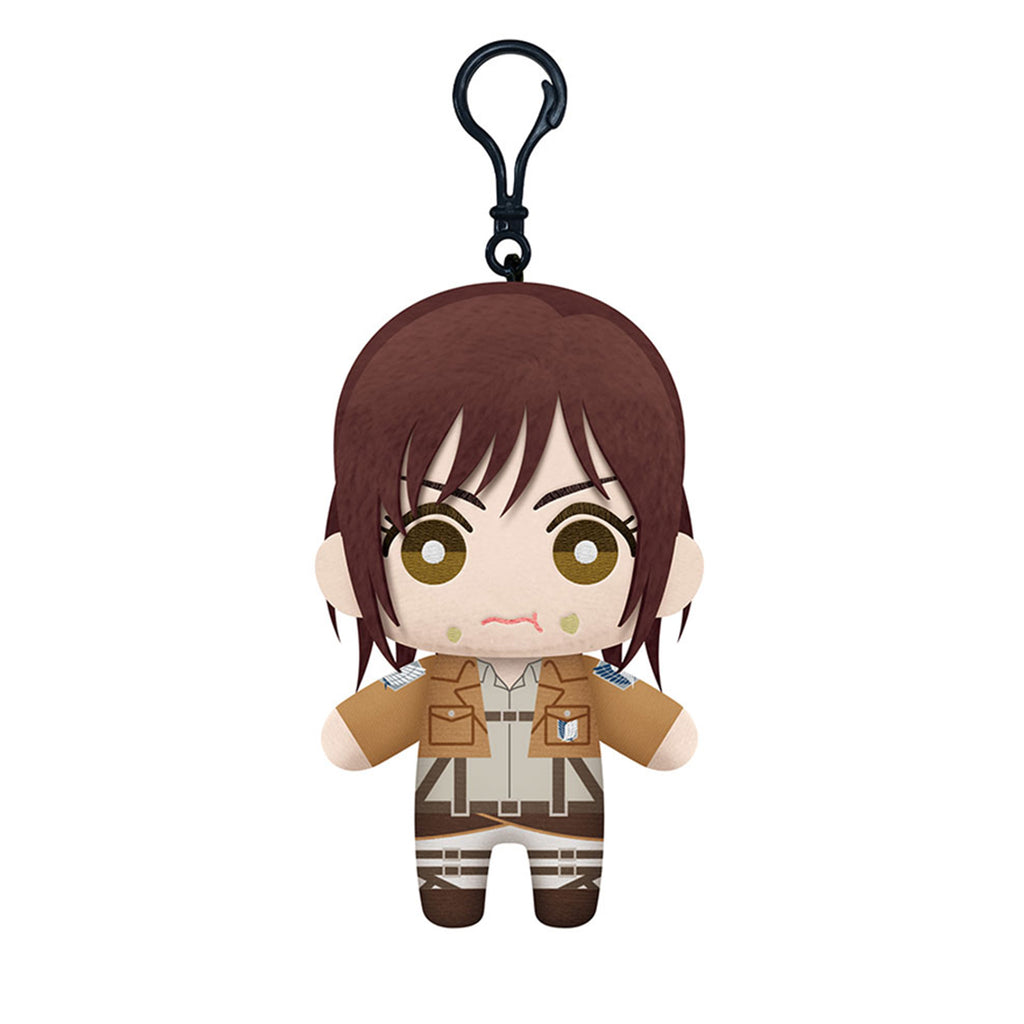 Join the Scout Regiment and celebrate your love for Attack On Titan with the Banpresto Tomonui Sasha Blouse 5 Inch Plush. This adorable plush toy brings to life one of the most beloved characters from the series, Sasha Blouse, in a cute and collectible form.
Designed by Banpresto, a trusted name in the world of collectible plush toys, this Sasha Blouse plush is meticulously crafted with attention to detail. From her distinctive brown hair and Scout Regiment uniform to her endearing smile, every aspect of Sasha's character is faithfully captured in this delightful plush form.
Measuring approximately 5 inches tall, this plush is the perfect size to accompany you on your Attack On Titan adventures or to proudly display on your shelf. Whether you're a dedicated fan of the series or a plush toy enthusiast, this Tomonui Sasha Blouse plush is a must-have addition to your collection.
Crafted with high-quality materials, this plush toy offers a soft and huggable texture, making it perfect for cuddling. Let Sasha's infectious enthusiasm and her love for potatoes bring a smile to your face and remind you of the determination and camaraderie of the Scout Regiment.
Product Details:
Banpresto Tomonui Attack On Titan Sasha Blouse 5 Inch Plush
Compact size of approximately 5 inches, perfect for cuddling or display
Faithfully captures Sasha's brown hair, Scout Regiment uniform, and cheerful expression
Made with high-quality materials for a soft and huggable texture
Officially licensed Attack On Titan merchandise by Banpresto
Celebrate your favorite potato-loving soldier with the Banpresto Tomonui Attack On Titan Sasha Blouse 5 Inch Plush. Whether you're a collector, an anime enthusiast, or simply a fan of Sasha, this plush toy will bring joy and add a touch of Attack On Titan spirit to your collection. Embrace Sasha's optimism and bravery as you venture into the world of Titans and join the fight for humanity's survival!