Blue Orange Where's Squeaky Hide And Seek Game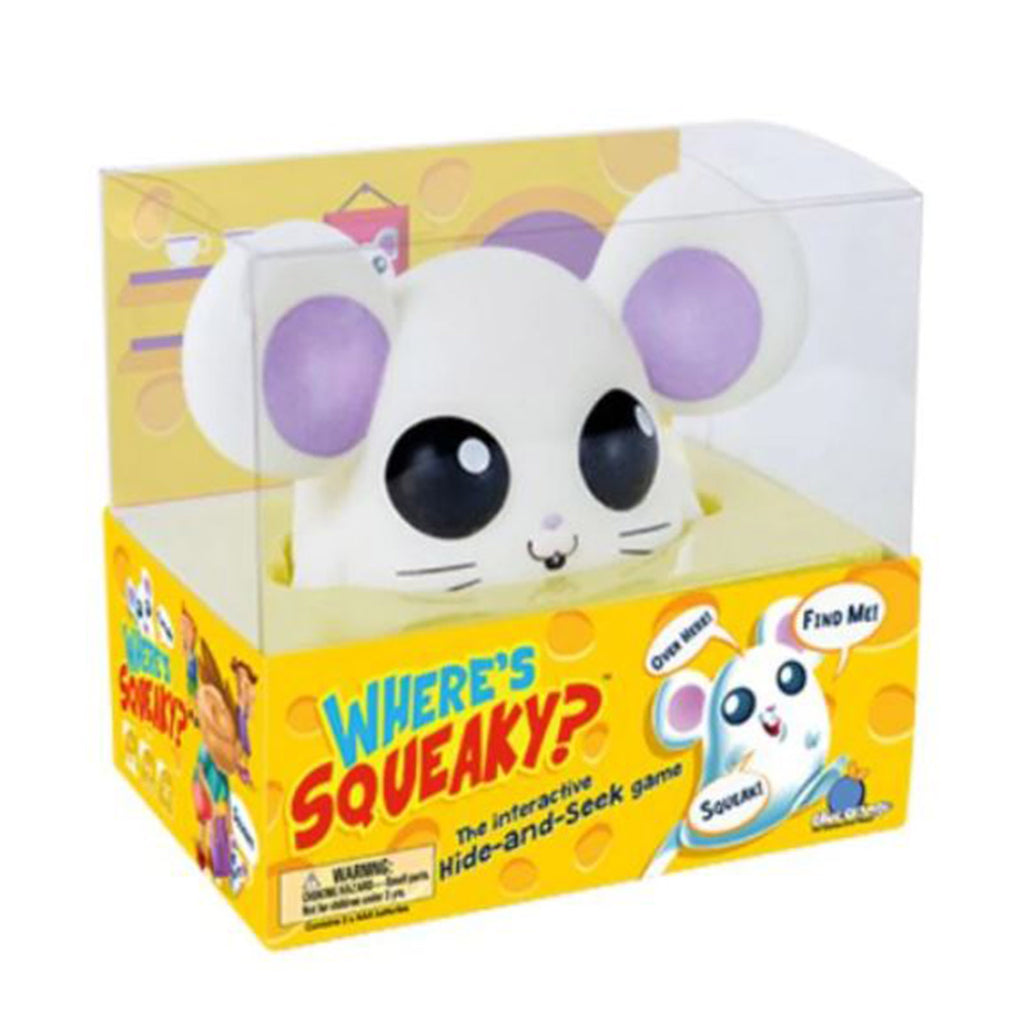 Product Name: Blue Orange Where's Squeaky Hide And Seek Game
Are you ready for an exciting and engaging game of hide and seek that will keep kids (and adults) entertained for hours? Introducing the Blue Orange Where's Squeaky Hide And Seek Game – a fun and interactive adventure that combines the classic game of hide and seek with a unique twist!
Key Features:
Adorable Squeaky Character: Meet Squeaky, the lovable character at the heart of this game. Squeaky is a small, friendly creature who loves to hide and play. Players will fall in love with Squeaky's charm and cuteness.

Hide and Seek Fun: Where's Squeaky takes the traditional game of hide and seek and adds a creative and challenging element. Instead of hiding behind furniture or in closets, Squeaky hides within a beautifully designed game board filled with vibrant, imaginative landscapes.

Cooperative Play: This game promotes cooperation and teamwork among players. Everyone works together to find Squeaky, making it a great choice for family game nights, playdates, or parties.
Recommended Age: 8+
Condition: Brand New and Sealed