Brainstorm Toys Mega Globe Inflatable 20 Inch Diameter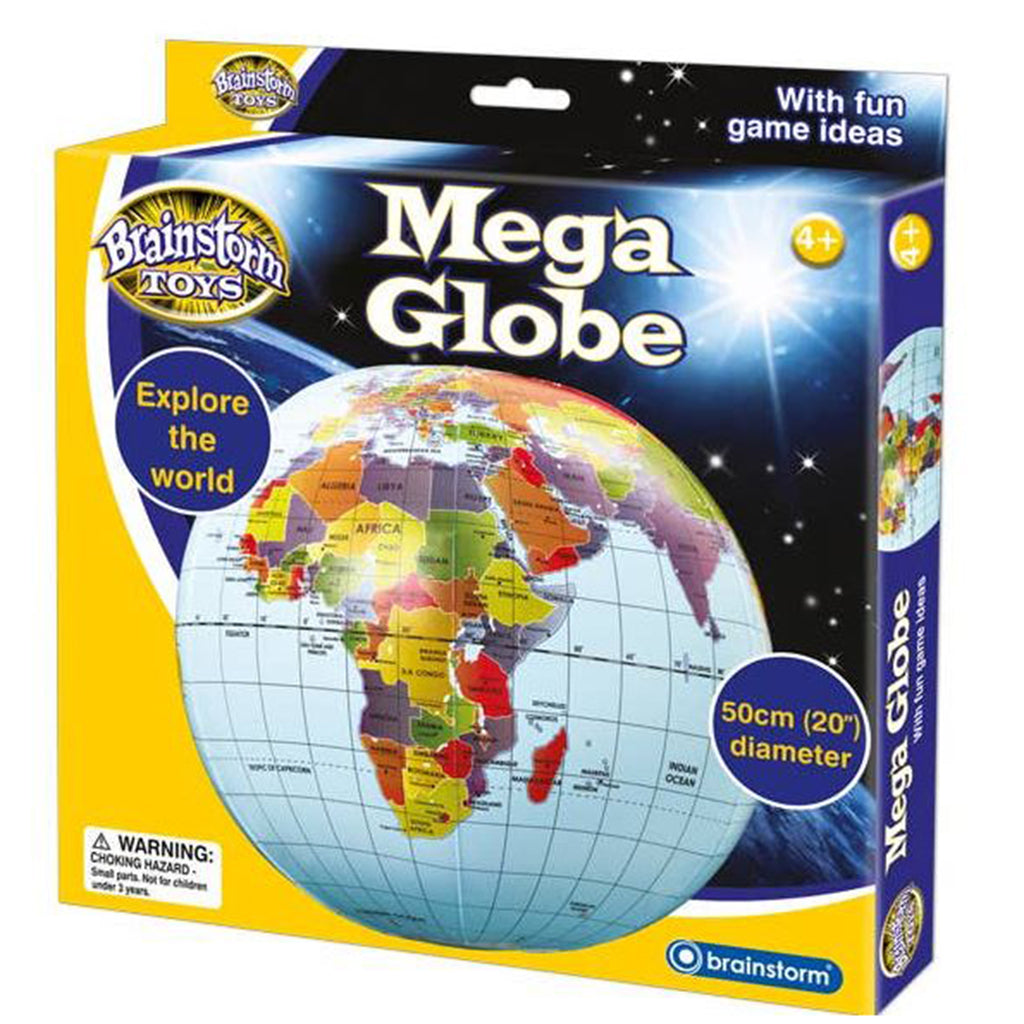 Embark on an exciting journey around the world with the Brainstorm Toys Mega Globe Inflatable! This impressive 20-inch diameter globe brings the wonders of our planet to life in an interactive and visually captivating way.
The Mega Globe is made from durable and high-quality materials, ensuring its longevity and resilience. Simply inflate it using the included pump, and watch as the globe takes shape before your eyes. With its vibrant colors, detailed geographical features, and clear labeling, the globe offers an engaging and educational experience for all ages.
This set is made up of plastic

A great gift for any fan of the world!
Requires Assembly. 
Recommended Age: 14+
Condition: Brand New