Brio Bumblebee Pull Toy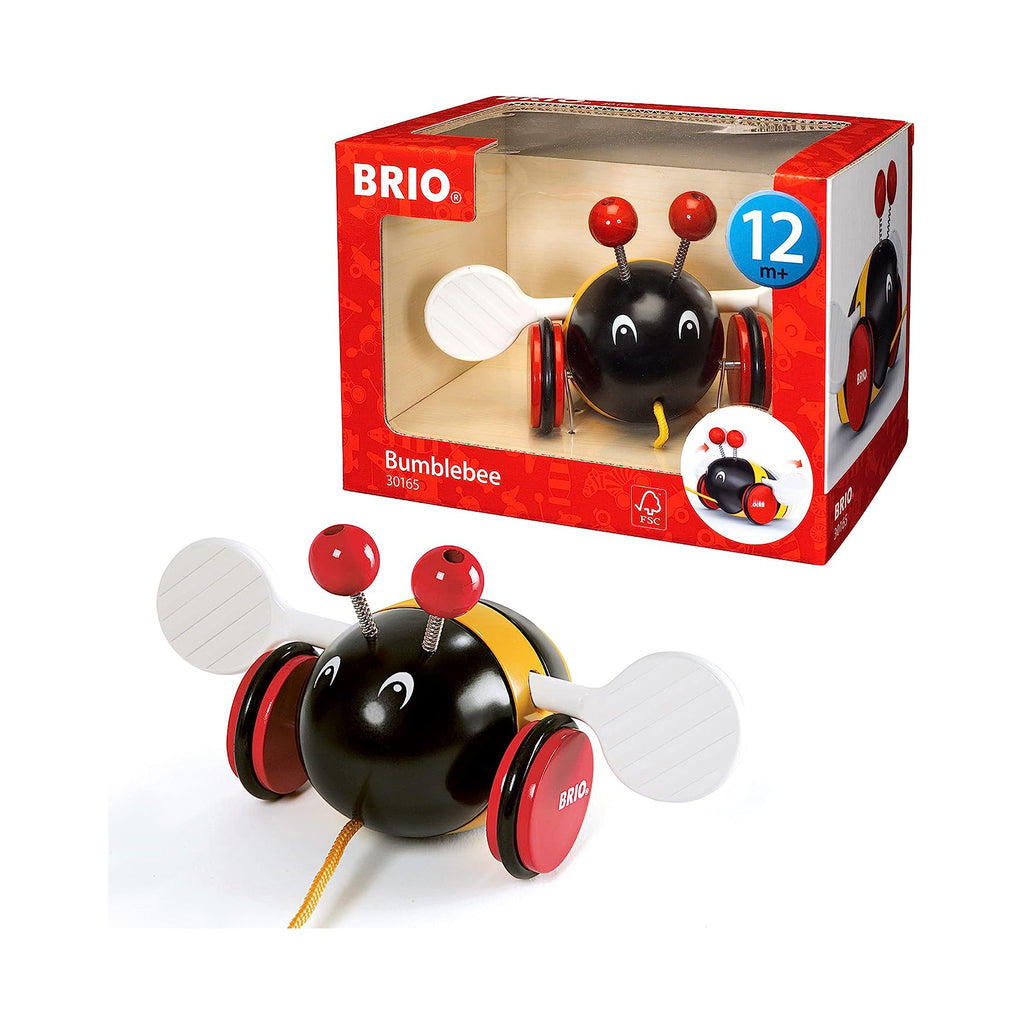 Introduce your little one to the world of imaginative play with the Brio Bumblebee Pull Toy. This adorable pull toy brings joy and excitement to every adventure as it buzzes along behind your child, encouraging active play and fostering early development.
Crafted with the finest quality materials, the Brio Bumblebee Pull Toy features a friendly and vibrant bumblebee design that instantly captures your child's attention. Its durable wooden construction ensures hours of fun-filled play, making it a timeless companion for little explorers.
As your child pulls the toy along, they will delight in the rhythmic sound of the wheels and the enchanting motion of the bumblebee. This interactive play experience enhances their motor skills and coordination while sparking their creativity.
The Brio Bumblebee Pull Toy is the perfect size for little hands to grasp, making it easy for toddlers to take their buzzing friend on exciting journeys around the house or the backyard. Its simple design encourages open-ended play, allowing young minds to dream up endless stories and adventures.
Gift the Brio Bumblebee Pull Toy to your child or a loved one and watch as their eyes light up with joy. Whether it's a gift for a birthday or a special surprise, this pull toy is sure to become an instant favorite and a cherished memory for years to come.
Product Details:
Brio Bumblebee Pull Toy
Features a vibrant and friendly bumblebee design
Made with durable wooden construction
Promotes motor skills and coordination
Perfect size for little hands to grasp and pull
Encourages imaginative and open-ended play
Ideal gift for toddlers and young children