Bull Moose North American Wildlife Figure Safari Ltd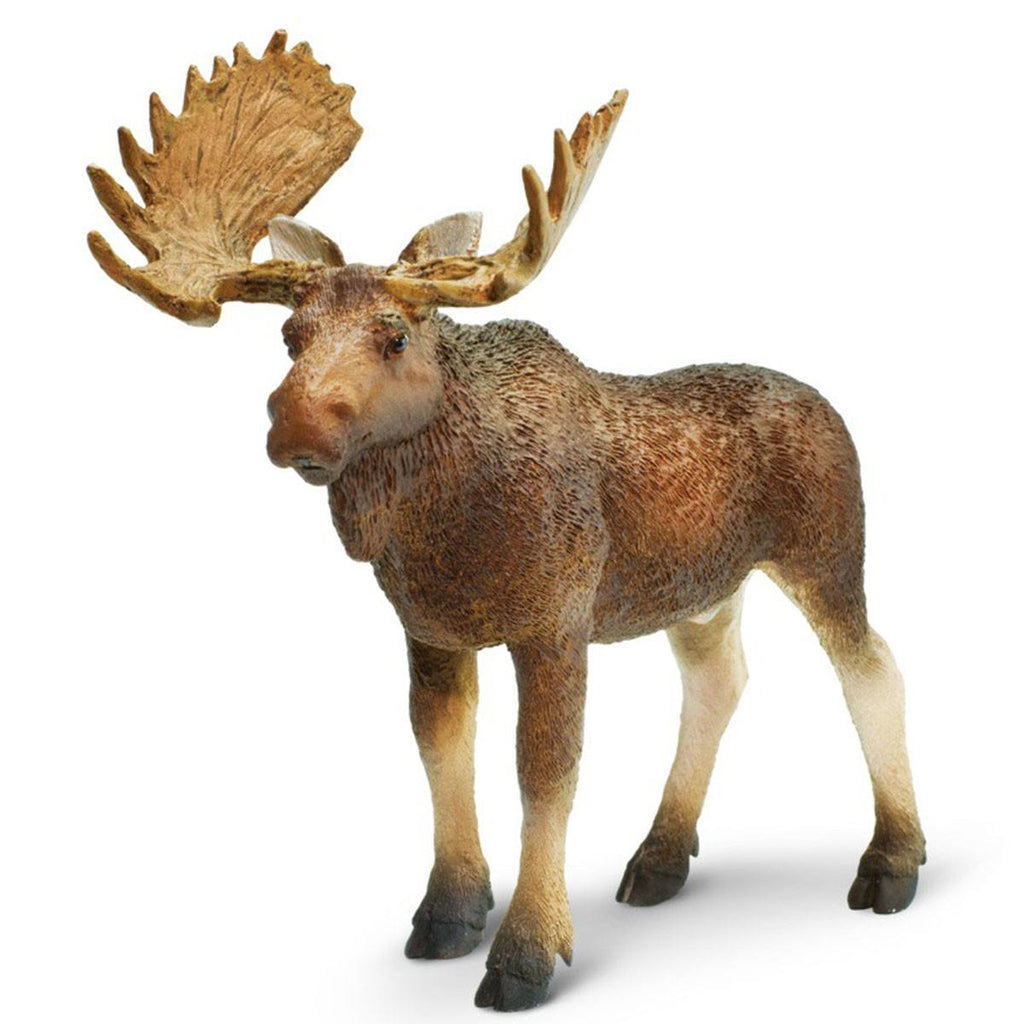 This is a Bull Moose figure that is produced by the nice folks over at Safari Limited. Safari is well known for making great quality and realistic figures of animals and things from the natural world. 
The Bull Moose figure is hand painted and well detailed. Each figure will vary slightly in hues and tones, but they all look great. Super neat!
The Bull Moose is roughly 4 inches long, 2 inches wide on the body, and 4 inches tall. Great for display use, imaginative playtime, and educational use.
Super cool. Good price too.  
Recommended Age: 3+
Condition: Brand New