Bull Shark Sea Life Figure Safari Ltd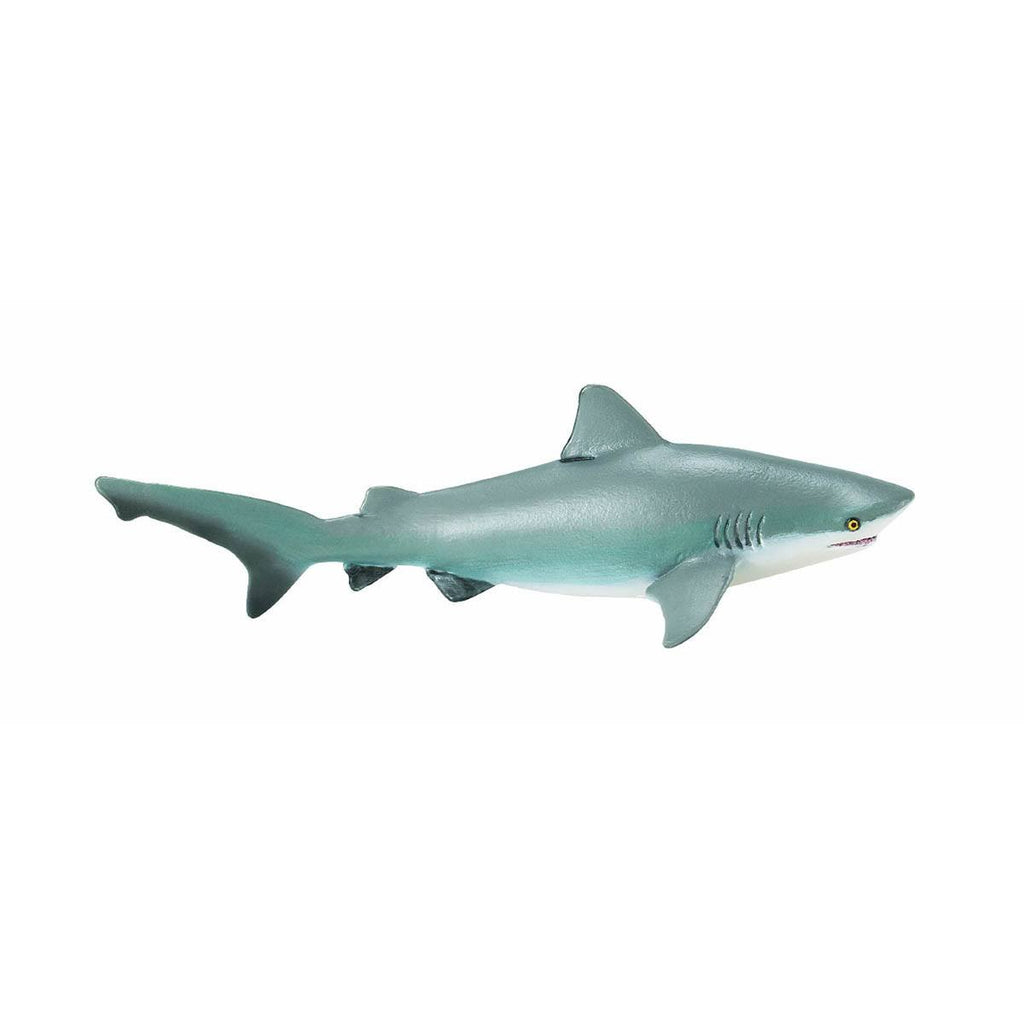 The Bull Shark Sea Life Figure Safari Ltd is a beautifully crafted and lifelike replica of the notorious bull shark, a fearsome predator that inhabits the world's oceans. Measuring at almost 6 inches in length and almost 2 inches in height, this figure is a perfect addition to any marine life enthusiast's collection.
The figure is made of high-quality PVC material, ensuring durability and longevity. It is hand-painted with intricate details that make it look like a miniature version of the real thing. The bull shark's distinctive blunt head, stocky body, and sharp teeth are all expertly recreated in this figure.
The Bull Shark Sea Life Figure Safari Ltd is a great educational tool for children and adults alike. As it is an accurate depiction of a living creature, it is ideal for use in classrooms or for personal learning. It can also be used as a fun toy for imaginative play or to decorate a room with an aquatic theme.
Aside from its use as a decorative piece, the Bull Shark Sea Life Figure Safari Ltd can also serve a philanthropic purpose. With every purchase made, a portion of the sales will be donated to organizations that promote the conservation of marine life and help preserve our oceans for future generations.
Overall, the Bull Shark Sea Life Figure Safari Ltd is an excellent investment for anyone who loves marine life or wants to support a meaningful cause. It is not only an aesthetically pleasing figure but also serves as a teachable moment about the wonders of the sea and the importance of protecting it. Get your own bull shark figure today and contribute to making our world a better place.
Recommended Age: 3+
Dimensions:   5.85" x 2.46" x 1.87"