Bullyland Common Collared Lizard Animal Figure 68488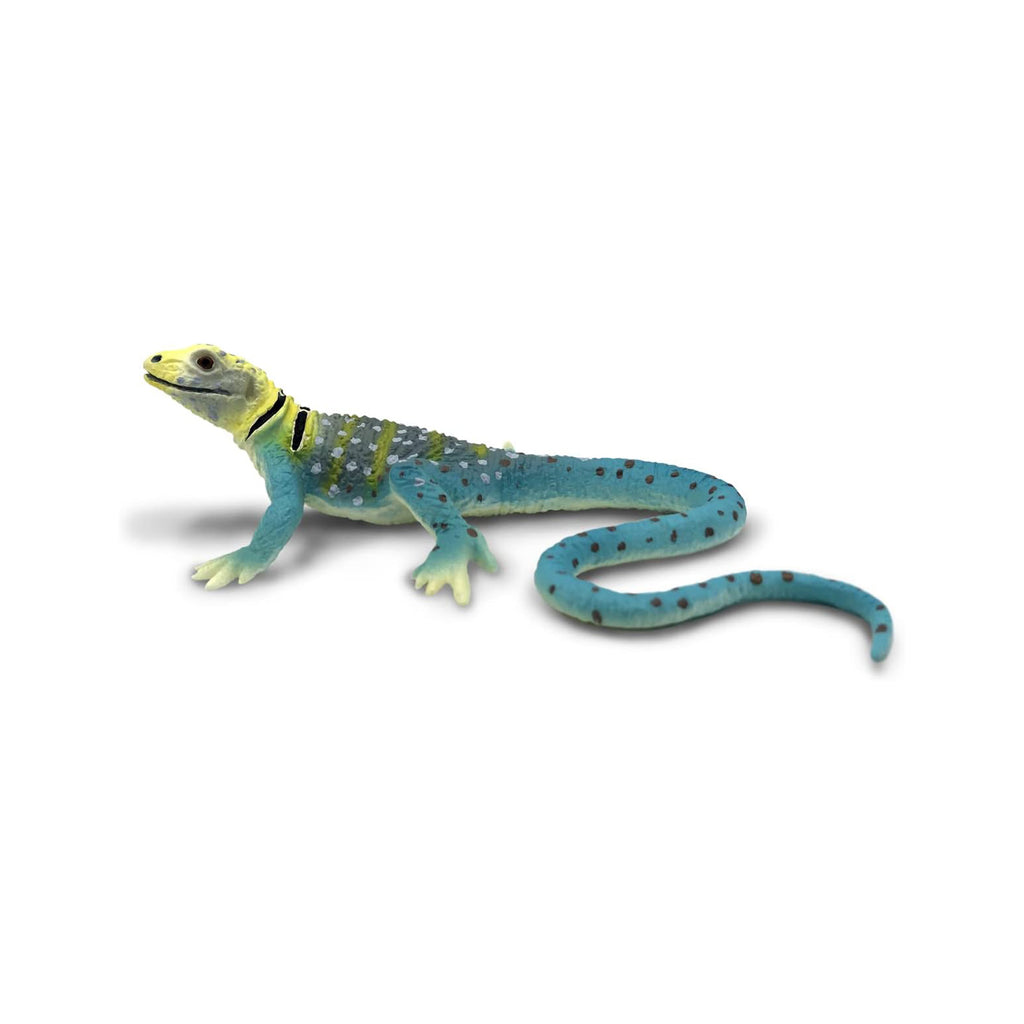 Embark on an exciting adventure to the arid deserts with the Bullyland Common Collared Lizard Animal Figure 68488. This captivating animal figure brings to life the unique and stealthy Common Collared Lizard, found in the rugged landscapes of North America.
The figure features a lifelike representation of the Common Collared Lizard, measuring approximately 4 inches in length, in a dynamic pose. It showcases the lizard's distinctive collared markings and slender body with intricate detailing and realistic paintwork, capturing the essence of this fascinating reptile.
Crafted with high-quality materials, this Bullyland animal figure is durable and perfect for imaginative play or educational purposes. The Common Collared Lizard's portrayal will undoubtedly inspire curiosity and appreciation for the wonders of the desert ecosystem.
Whether you are a nature enthusiast, a collector, or an admirer of reptiles, this Common Collared Lizard figure is an ideal gift that will spark the imagination and encourage a deeper understanding of desert-dwelling creatures.
Product Details:
Bullyland Common Collared Lizard Animal Figure 68488
Realistic and detailed representation of the Common Collared Lizard
Measures approximately 4 inches (10.16 cm) in length
Made from high-quality materials for durability
Ideal for play, education, or as a decorative piece
Perfect gift for reptile enthusiasts and collectors