Bullyland Eagle Owl Animal Figure 69396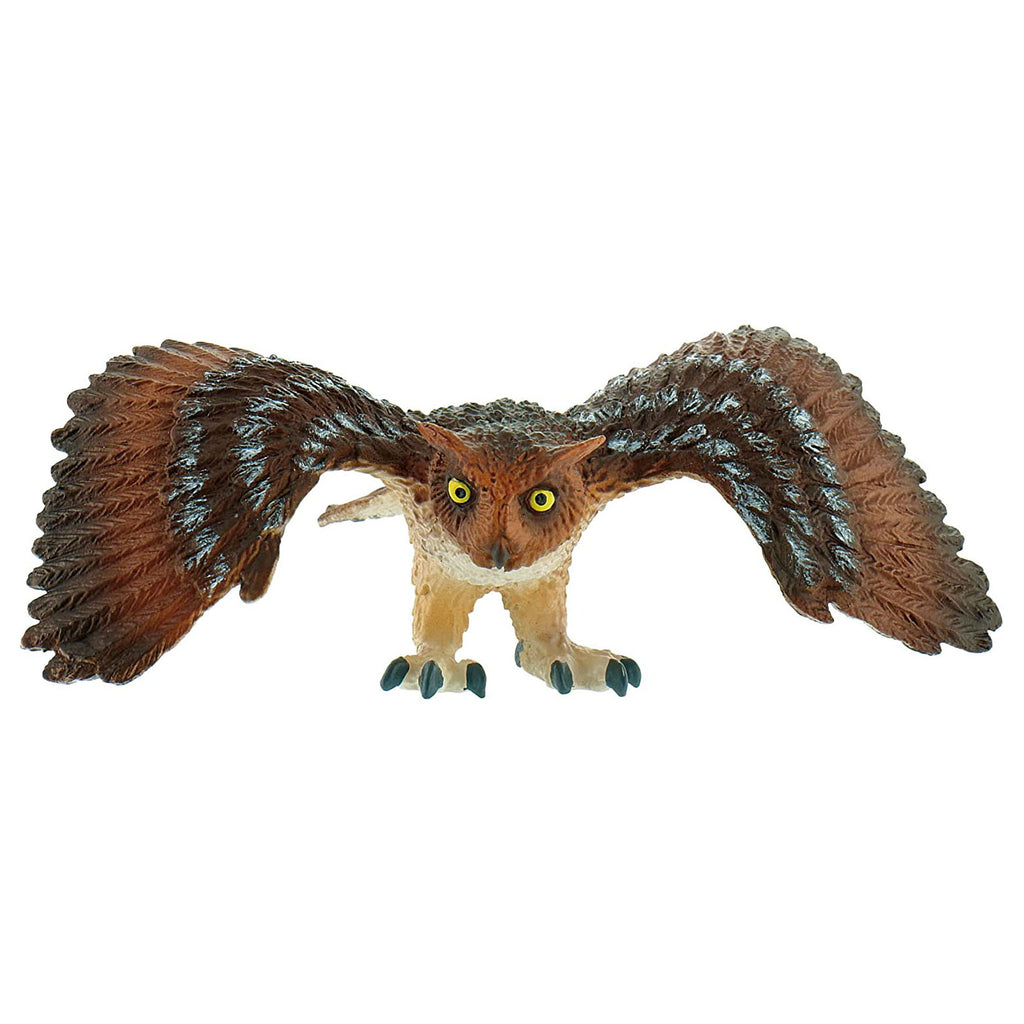 Introducing the Bullyland Eagle Owl Animal Figure 69396, a captivating addition to your avian collection! This meticulously crafted figure beautifully captures the regal and mysterious essence of the magnificent Eagle Owl, showcasing exceptional attention to detail and superior quality.
Designed by renowned wildlife artists, the Bullyland Eagle Owl Animal Figure 69396 is a true masterpiece of craftsmanship. Every aspect, from the owl's impressive wingspan to its piercing eyes, has been faithfully recreated. With a lifelike pose and intricate feather detailing, this figure exudes the power and grace of the Eagle Owl.
With the wingspan measuring approximately 5 inches, this animal figure is skillfully hand-painted to perfection. The attention to detail in the coloring and texture of the Eagle Owl's feathers is truly remarkable. The combination of earthy browns, subtle greys, and intricate patterns create a visually stunning representation, making it a standout piece in any collection.
Crafted from durable, non-toxic PVC material, the Bullyland Eagle Owl Animal Figure 69396 is built to withstand both play and display. Its sturdy construction ensures it can endure the adventures of imaginative play or the admiration of collectors. Whether for educational purposes, creative storytelling, or simply appreciating the beauty of birds, this figure offers endless possibilities.
As part of the esteemed Bullyland range, known for its commitment to quality and authenticity, this figure is a cherished gift for nature enthusiasts, bird watchers, collectors, and anyone captivated by the avian world. It also serves as a valuable educational tool to inspire a fascination with owls and their unique characteristics.
Immerse yourself in the captivating world of birds with the Bullyland Eagle Owl Animal Figure 69396. Let the majestic presence of this magnificent raptor awaken your imagination and transport you to the forests where the Eagle Owl reigns supreme.
Recommended Age: 3+
Condition: Brand New
Dimensions:  3" x 5" x 1.5"