Bullyland Flamingo Animal Figure 63715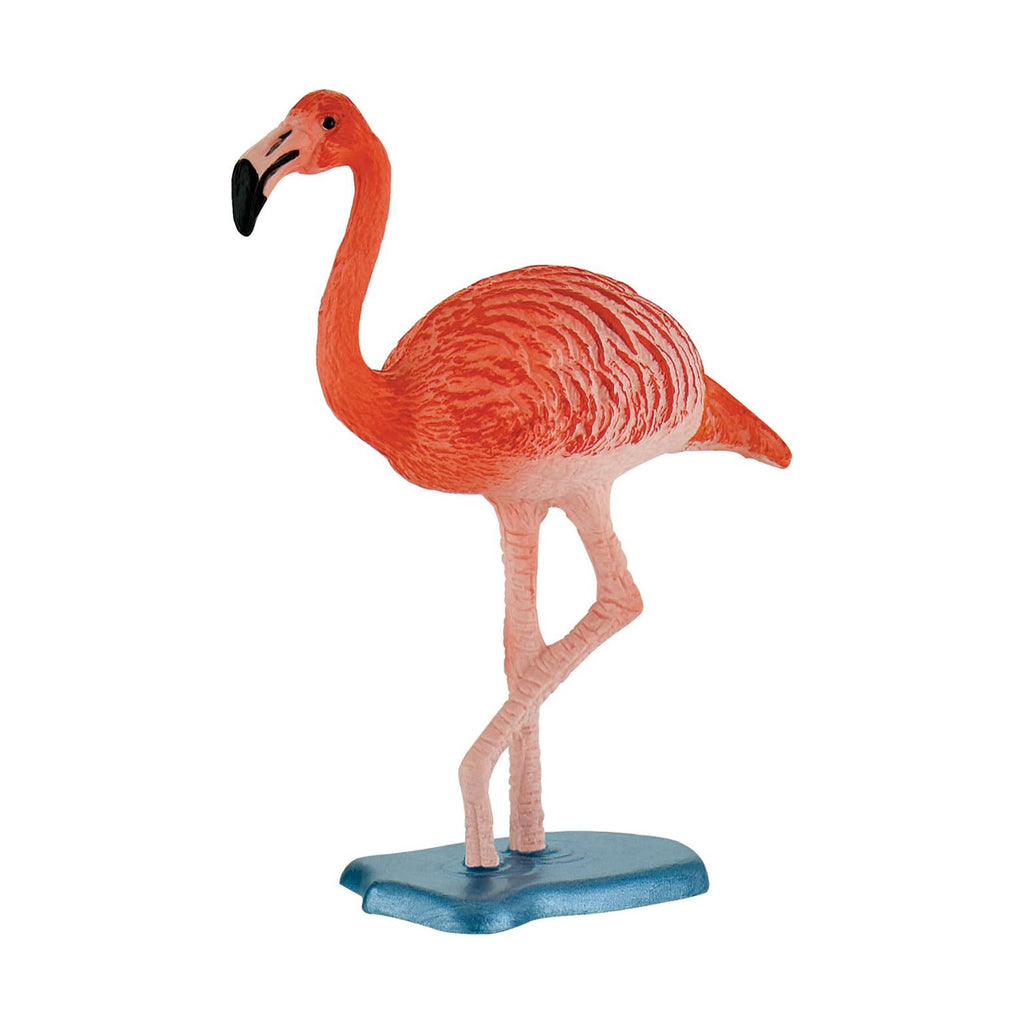 Embrace the elegance and beauty of the Flamingo with the Bullyland Flamingo Animal Figure 63715. This captivating animal figure captures the essence of the magnificent and vibrant pink Flamingo, known for its tall slender frame and graceful demeanor.
The figure features a lifelike portrayal of the Flamingo in a standing pose, showcasing its distinctive long neck, slender legs, and striking pink plumage. The intricate detailing and realistic paintwork bring this magnificent bird to life, making it a delightful addition to any animal or bird collection.
Crafted with high-quality materials, this Bullyland animal figure is durable and perfect for imaginative play or as a decorative piece. The Flamingo's elegance and charm will surely captivate both young nature enthusiasts and adult collectors alike.
Whether you love birds or simply appreciate the unique beauty of the Flamingo, this figure is a must-have item that will add a touch of grace and charm to any display or playtime setting.
Product Details:
Bullyland Flamingo Animal Figure 63715
Realistic and detailed representation of the Flamingo
Made from high-quality materials for durability
Ideal for play, education, or as a decorative piece
Perfect gift for nature enthusiasts and collectors
Dimensions: 7 x 8 x 2.8 cm (2.8 x 3.1 x 1.1 inches)