Bullyland Kangaroo Animal Figure 63565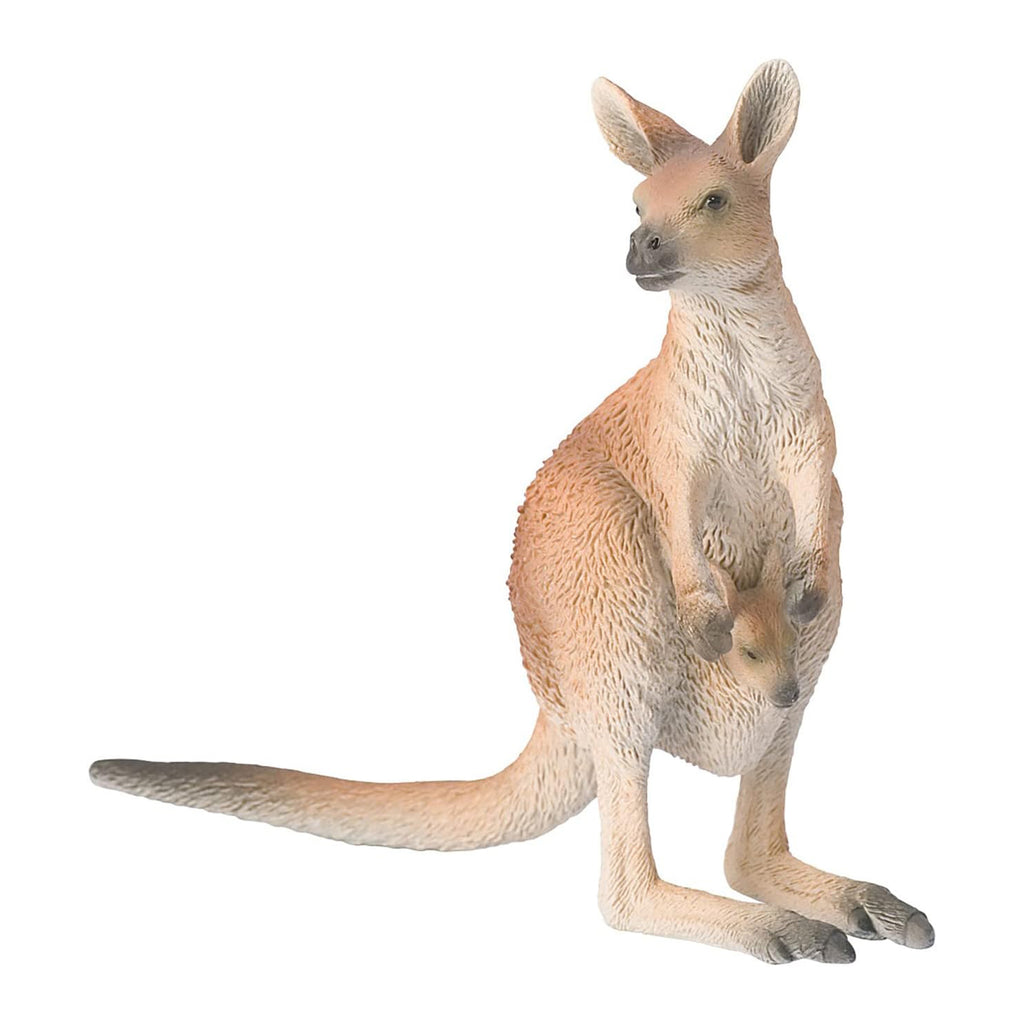 Embark on an exciting journey to the Australian Outback with the Bullyland Kangaroo Animal Figure 63565. This captivating animal figure brings to life the iconic Kangaroo, symbolizing the unique and diverse wildlife of Australia.
The figure features a lifelike portrayal of a Kangaroo in a dynamic pose, capturing its powerful hind legs and iconic long tail. With its realistic detailing and exquisite paintwork, this figure showcases the Kangaroo's majestic appearance, making it a delightful addition to any wildlife or animal-themed collection.
Crafted with high-quality materials, this Bullyland animal figure is durable and perfect for imaginative play or educational purposes. The Kangaroo's representation will undoubtedly inspire curiosity and appreciation for the wonders of the Australian wilderness.
Whether you are a nature enthusiast or simply captivated by the beauty of Australian wildlife, this Kangaroo figure is an ideal gift for both children and collectors who admire the rich biodiversity of the continent down under.
Product Details:
Bullyland Kangaroo Animal Figure 63565
Realistic and detailed representation of the Kangaroo
Made from high-quality materials for durability
Ideal for play, education, or as a decorative piece
Perfect gift for wildlife enthusiasts and collectors
Dimensions: 11.7 x 11 x 3.9 cm (4.6 x 4.3 x 1.5 inches)