Bullyland Knabstrupper Stallion Horse Animal Figure 62621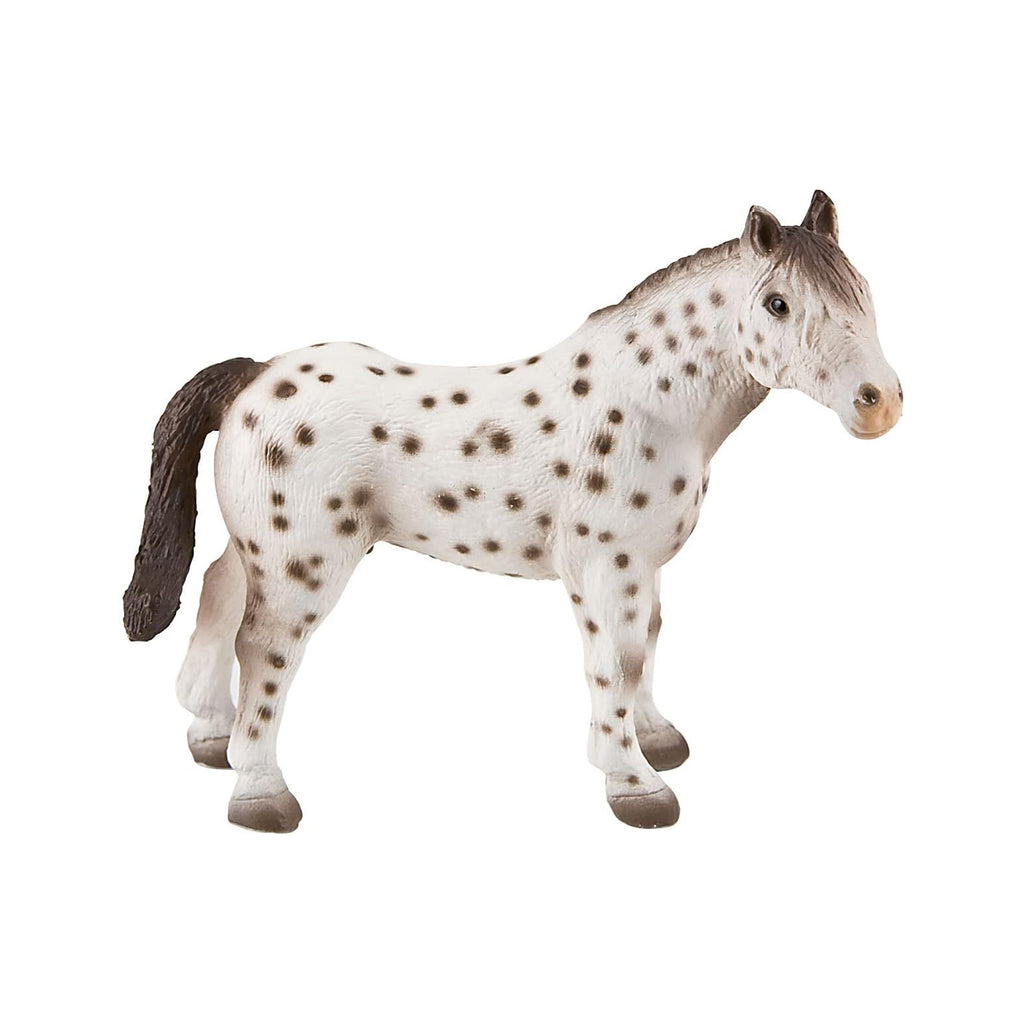 Discover the grace and beauty of the Knabstrupper Stallion with the Bullyland Knabstrupper Stallion Horse Animal Figure 62621. This exquisite animal figure captures the essence of the rare and striking Knabstrupper breed, known for its distinctive spotted coat and elegant appearance.
The figure features a finely detailed Knabstrupper Stallion in a dynamic pose, showcasing the breed's unique markings and muscular build. With its alert expression and lifelike features, this figure is a true representation of the breed's charm and allure.
Crafted with high-quality materials, this Bullyland animal figure is durable and perfect for playtime or as a collectible display piece. The attention to detail and realistic paintwork make it a must-have for horse enthusiasts, collectors, and fans of equestrian beauty.
Whether you are a horse lover or simply appreciate the magnificence of the Knabstrupper breed, this figure will be a treasured addition to your collection or a delightful gift for anyone who adores horses.
Product Details:
Bullyland Knabstrupper Stallion Horse Animal Figure 62621
Realistic and detailed representation of the Knabstrupper Stallion breed
Made from high-quality materials for durability
Ideal for play or as a display piece
Perfect gift for horse enthusiasts and collectors
Dimensions: 12 x 4 x 11 cm (4.7 x 1.6 x 4.3 inches)