Bullyland Mini Allosaurus Dinosaur Figure 61313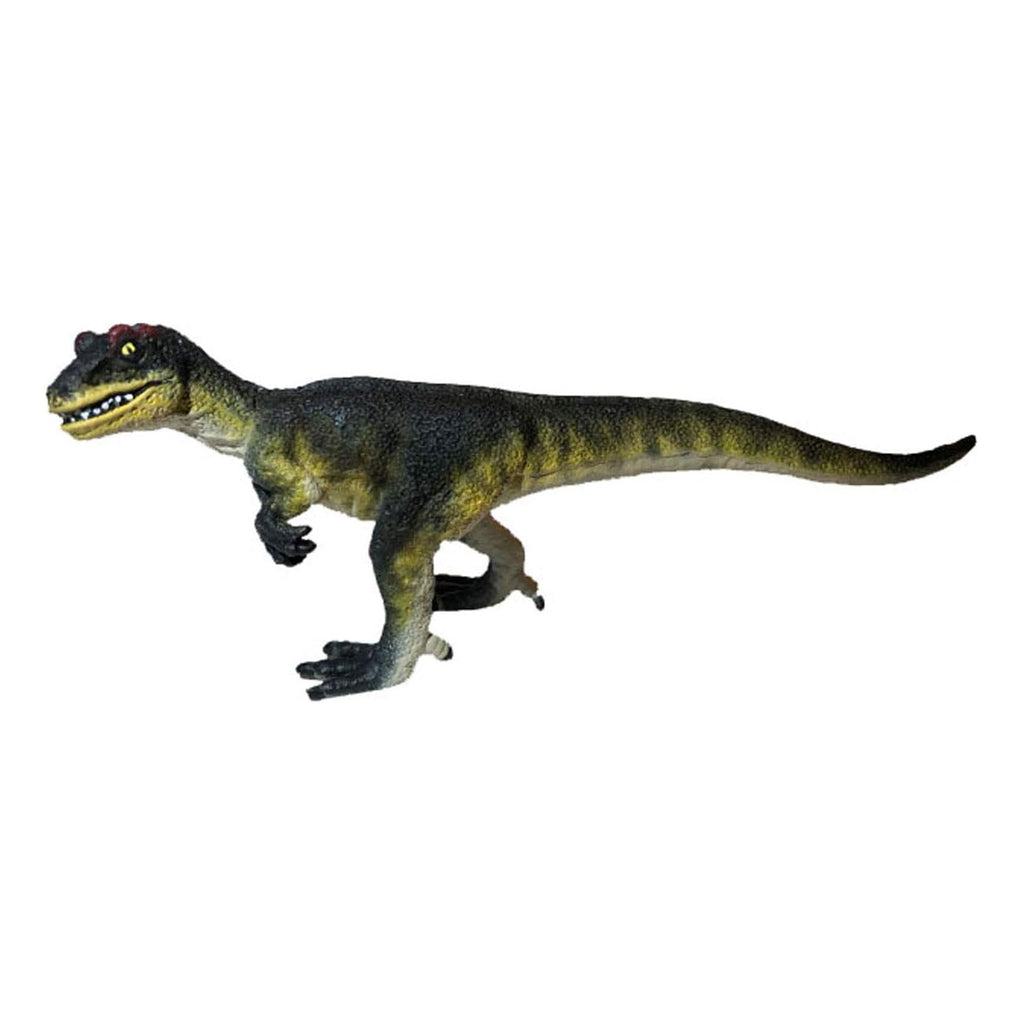 Embark on an exciting journey to the prehistoric world with the Bullyland Mini Allosaurus Dinosaur Figure 61313. This captivating mini dinosaur figure brings to life the fearsome and mighty Allosaurus, known for its imposing presence and powerful hunting abilities.
The figure features a lifelike representation of the Allosaurus, measuring approximately 2.8 x 10 x 4 cm (1.1 x 3.9 x 1.6 inches), in a dynamic pose. It showcases the dinosaur's sharp teeth, strong limbs, and distinctive features with intricate detailing and realistic paintwork, capturing the essence of this formidable predator.
Crafted with high-quality materials, this Bullyland dinosaur figure is durable and perfect for imaginative play or as a decorative piece. The Allosaurus's portrayal will undoubtedly ignite the imagination of young dinosaur enthusiasts and collectors alike.
Whether you love dinosaurs or simply fascinated by the prehistoric era, this mini Allosaurus figure is a perfect gift that will transport you back in time to the age of dinosaurs.
Product Details:
Bullyland Mini Allosaurus Dinosaur Figure 61313
Realistic and detailed representation of the Allosaurus
Measures approximately 2.8 x 10 x 4 cm (1.1 x 3.9 x 1.6 inches)
Made from high-quality materials for durability
Ideal for play, education, or as a decorative piece
Perfect gift for dinosaur enthusiasts and collectors