Bullyland Shire Horse Foal Animal Figure 62665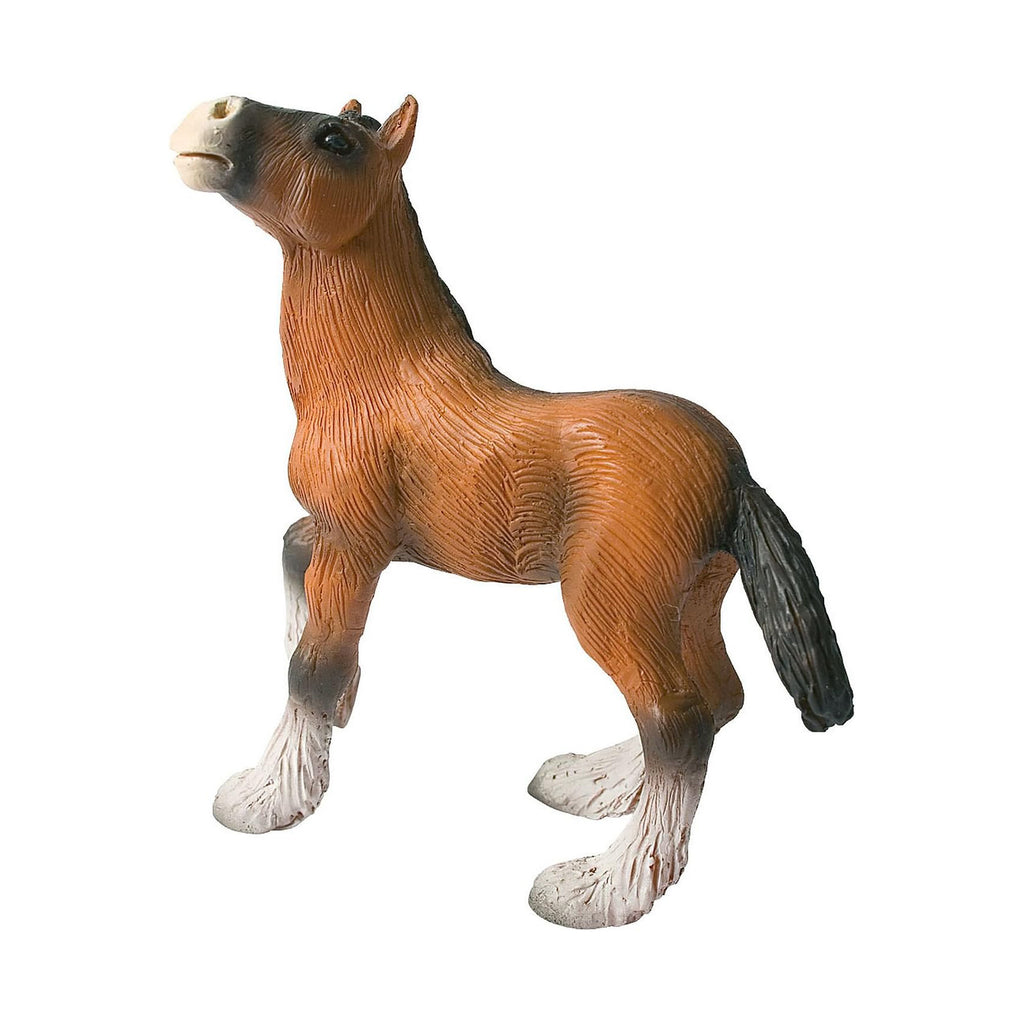 Introduce the enchanting world of majestic Shire Horse Foals with the Bullyland Shire Horse Foal Animal Figure 62665. This delightful animal figure captures the innocence and charm of the young Shire Horse, known for its gentle nature and impressive size.
The figure features a lifelike portrayal of the Shire Horse Foal, measuring approximately 8 x 2 x 8 cm (3.1 x 0.8 x 3.1 inches), in an endearing standing pose. With intricate detailing and realistic paintwork, this figure brings out the foal's adorable features, showcasing its expressive eyes and soft coat.
Crafted with high-quality materials, this Bullyland animal figure is durable and perfect for both play and display. The Shire Horse Foal's portrayal will surely captivate the hearts of animal lovers, young collectors, and nature enthusiasts.
Whether you have a love for horses or appreciate the beauty of nature's young wonders, this Shire Horse Foal figure is an ideal gift that will evoke joy and admiration for the gentle giants of the equine world.
Product Details:
Bullyland Shire Horse Foal Animal Figure 62665
Realistic and detailed representation of the Shire Horse Foal
Measures approximately 8 x 2 x 8 cm (3.1 x 0.8 x 3.1 inches)
Made from high-quality materials for durability
Ideal for play, education, or as a decorative piece
Perfect gift for horse enthusiasts and collectors