Bullyland Tournament Knight Blue Figure 80785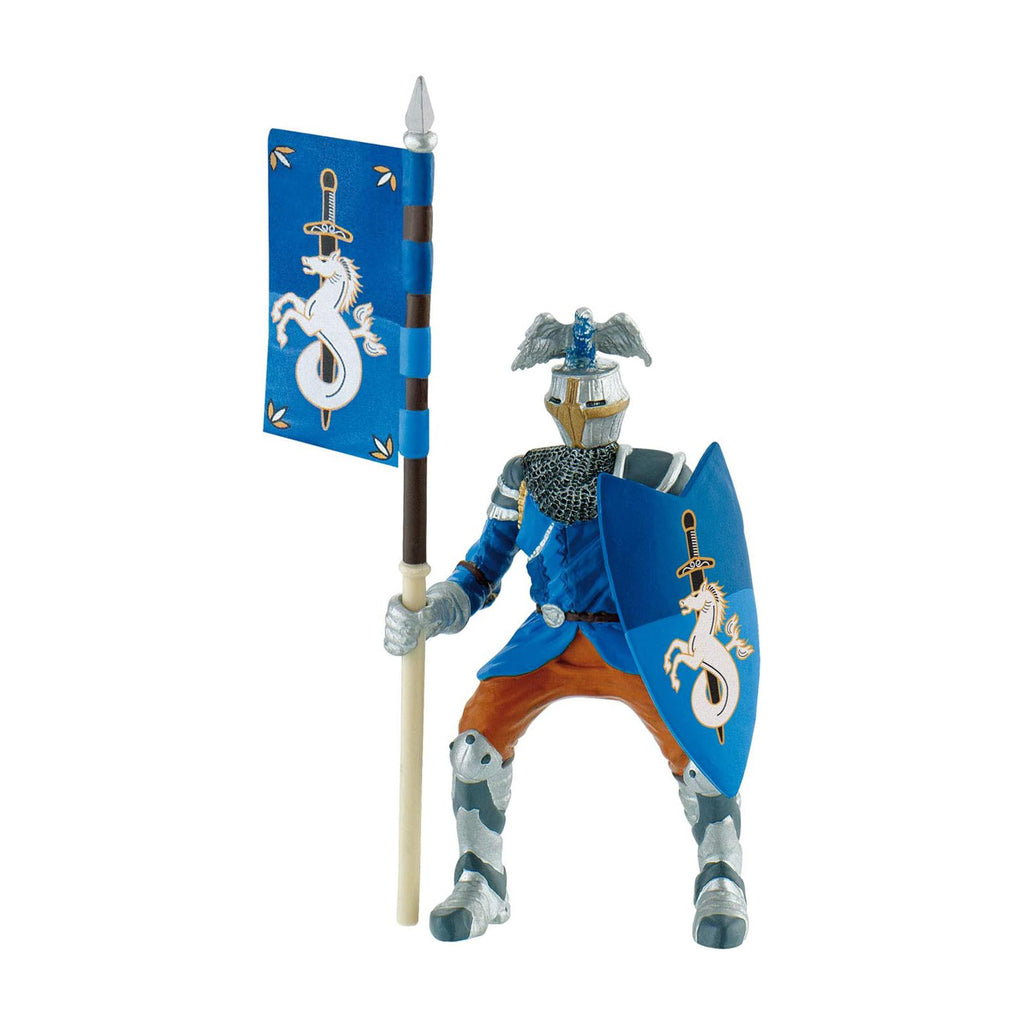 Embark on a thrilling journey to the medieval times with the Bullyland Tournament Knight Blue Figure 80785. This majestic knight figure brings the excitement of chivalrous tournaments and noble battles to life.
The figure features a lifelike portrayal of the Tournament Knight, measuring approximately 12 x 5 cm (4.7 x 2 inches). Donned in shining blue armor and brandishing a formidable sword, this figure exudes the aura of a valiant knight prepared for the challenges of the grand tournament.
Crafted with high-quality materials, this Bullyland figure is durable and perfect for imaginative play or as a decorative piece. The Tournament Knight's portrayal will undoubtedly ignite the imagination of young adventurers and history enthusiasts alike.
Whether you admire the heroic tales of knights or envision epic battles for honor and glory, this Tournament Knight Blue figure is a fantastic gift that will transport you back to a time of gallant warriors and honorable deeds.
Product Details:
Bullyland Tournament Knight Blue Figure 80785
Realistic and detailed representation of the Tournament Knight
Measures approximately 12 x 5 cm (4.7 x 2 inches)
Made from high-quality materials for durability
Ideal for play, education, or as a decorative piece
Perfect gift for young history enthusiasts and collectors