Carcassonne Expansion Set 2 Traders And Builders The Board Game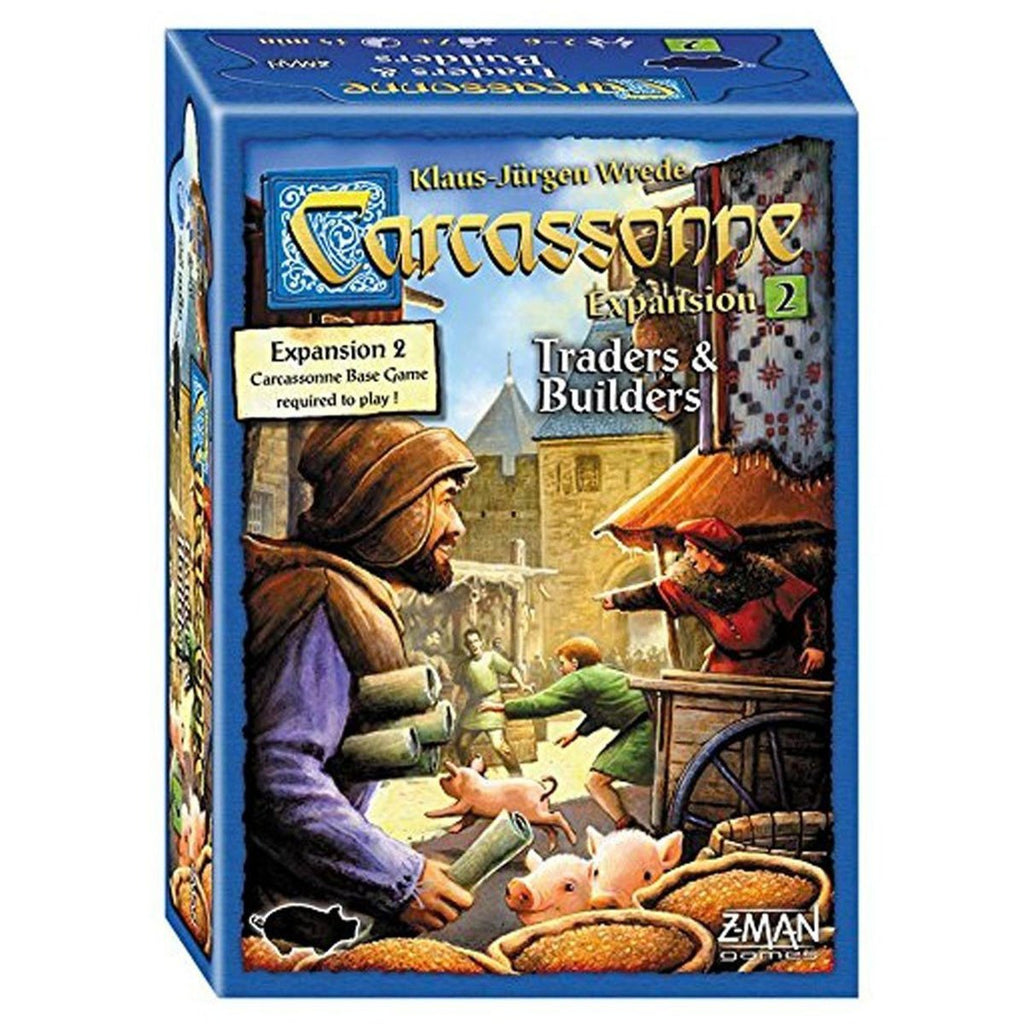 Important to note: This is an expansion set to the original Carcassonne board game. You'll need that to play this set. 
This is the Traders and Builders Expansion Set for Carcassonne. It contains 24 Land Tiles and 20 Goods Tokens to help you prove your worth as a trader. It also comes with 6 Builder pieces to help speed up the expansion of roads and cities. Plus, 6 pigs to increase the value of fields for farmers. 
Also, it comes with a linen bag to store your Land tiles and draw from during the game. 
This is a neat expansion set that's great for Carcassonne enthusiasts. Super cool!
Requires 2 to 6 Players For Carcassonne

The Game Play Time Is Around 45 Minutes

Condition: Brand New and sealed
Recommended Age: 13+