Clownfish Plush Keychain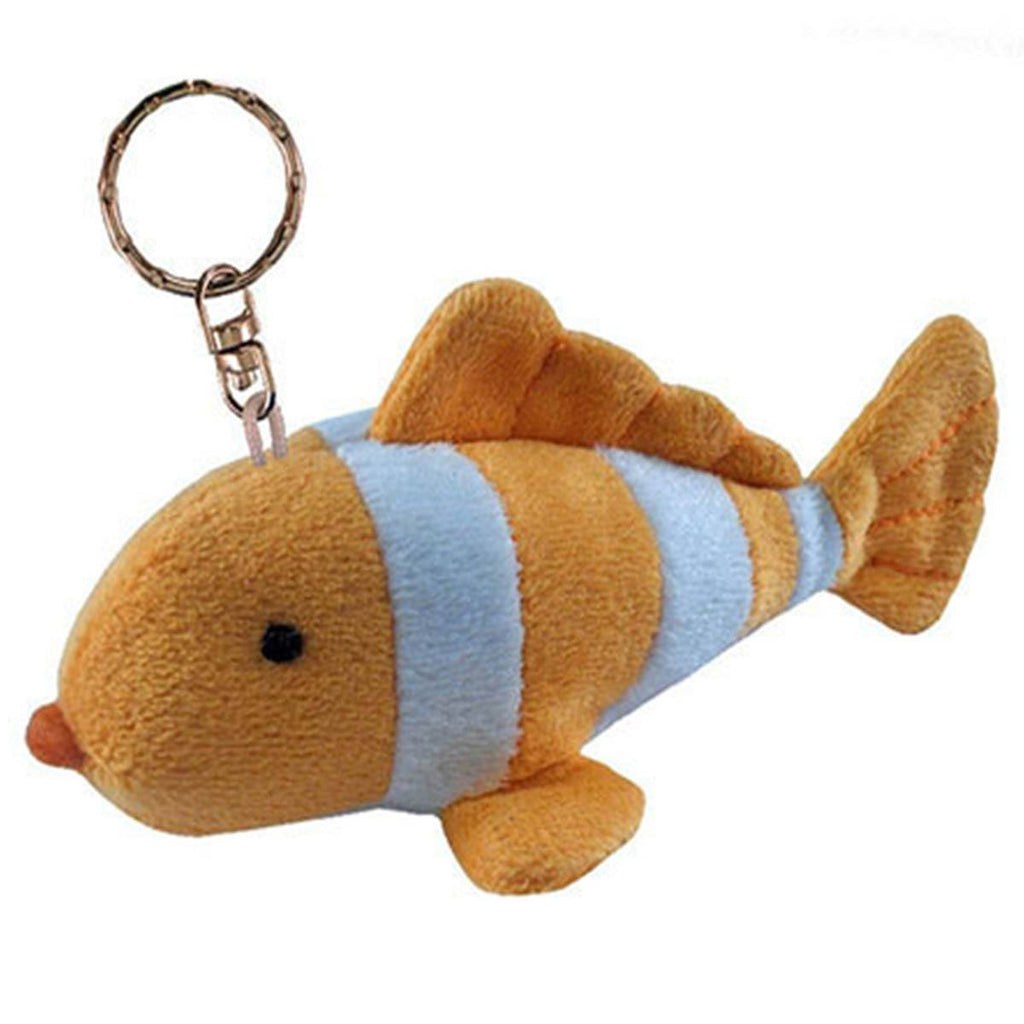 The Clownfish Plush Keychain is a perfect addition to any animal lover's collection. It accurately captures the essence of the iconic Clownfish with its bright orange and white stripes and pronounced fins. This cute and lovable keychain is perfect for decorating bags, backpacks, purses, or simply just hanging off your keys.
This plush keychain is made with high-quality, soft material that will not irritate the skin. It is also incredibly durable, so it can withstand everyday usage, accidental drops, and rough handling. The plush material also provides a comfortable feel when carrying it around or playing with it.
The Clownfish Plush Keychain also features a sturdy metal keyring that securely attaches to any bag, backpack, or keys without the worry of it falling off. The keyring is made of durable metal that is resistant to rusting and corrosion. This makes it suitable for everyday use and perfect for adding some color to your belongings.
This keychain is not only cute and functional; it also makes a great gift for children or adults who love Clownfish or marine life in general. It's a great way to add some personality to your everyday items, while also showing off your love for aquatic animals.
In summary, the Clownfish Plush Keychain is a great product for anyone who loves cute, unique pieces to accessorize their belongings. It captures the beauty of the Clownfish perfectly and is made of high-quality materials that ensure it will last. Its durable construction and secure keyring make it the perfect accessory for everyday use. So go ahead and add this fantastic Clownfish Plush Keychain to your animal collection now.
Recommended Age: 3+
Dimensions:   4" L x 2" W x 2"