CollectA Llama Animal Figure 88991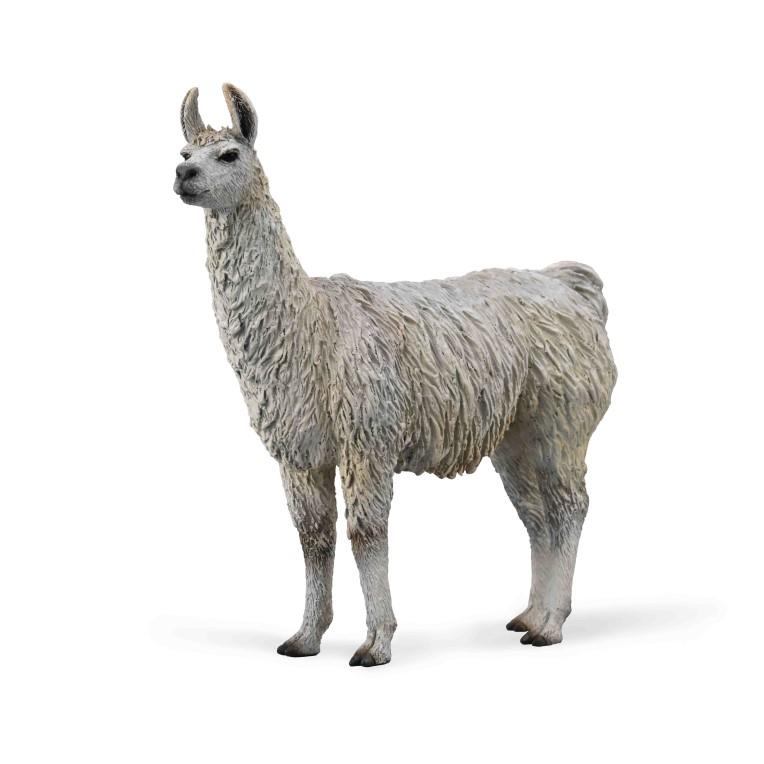 Explore the enchanting world of South America with the CollectA Llama Animal Figure 88991. This exquisitely crafted figurine captures the unique charm and beauty of the beloved llama, making it a delightful addition to any animal lover's collection.
Measuring approximately 3.15 inches in length and 2.17 inches in height, this Llama figure showcases remarkable attention to detail, from its long, elegant neck and gentle eyes to the distinctively shaggy coat and perky ears. The lifelike features make it a standout replica of this fascinating and endearing creature.
Made with premium materials and non-toxic paint, the CollectA Llama Animal Figure ensures both safety and durability, making it ideal for play or display. Its realistic design encourages imaginative play, inspiring young minds to embark on imaginary adventures to the Andean mountains.
The CollectA Llama Animal Figure also serves as an educational tool, helping children learn about different animal species and fostering an appreciation for wildlife. It's perfect for school projects, teaching kids about the diversity of life on our planet.
Whether used in play scenarios, as part of an animal diorama, or simply displayed as a collectible, this CollectA figure is a wonderful gift for animal enthusiasts, collectors, and anyone fascinated by the wonders of the animal kingdom.
Product Details:
CollectA Llama Animal Figure 88991
Captures the unique charm and beauty of the llama
Measures approximately 3.15 inches in length and 2.17 inches in height
Made with premium, non-toxic materials
Ideal for play, education, and display
Perfect gift for animal lovers and collectors