CollectA Mustang Mare Horse Figure 88986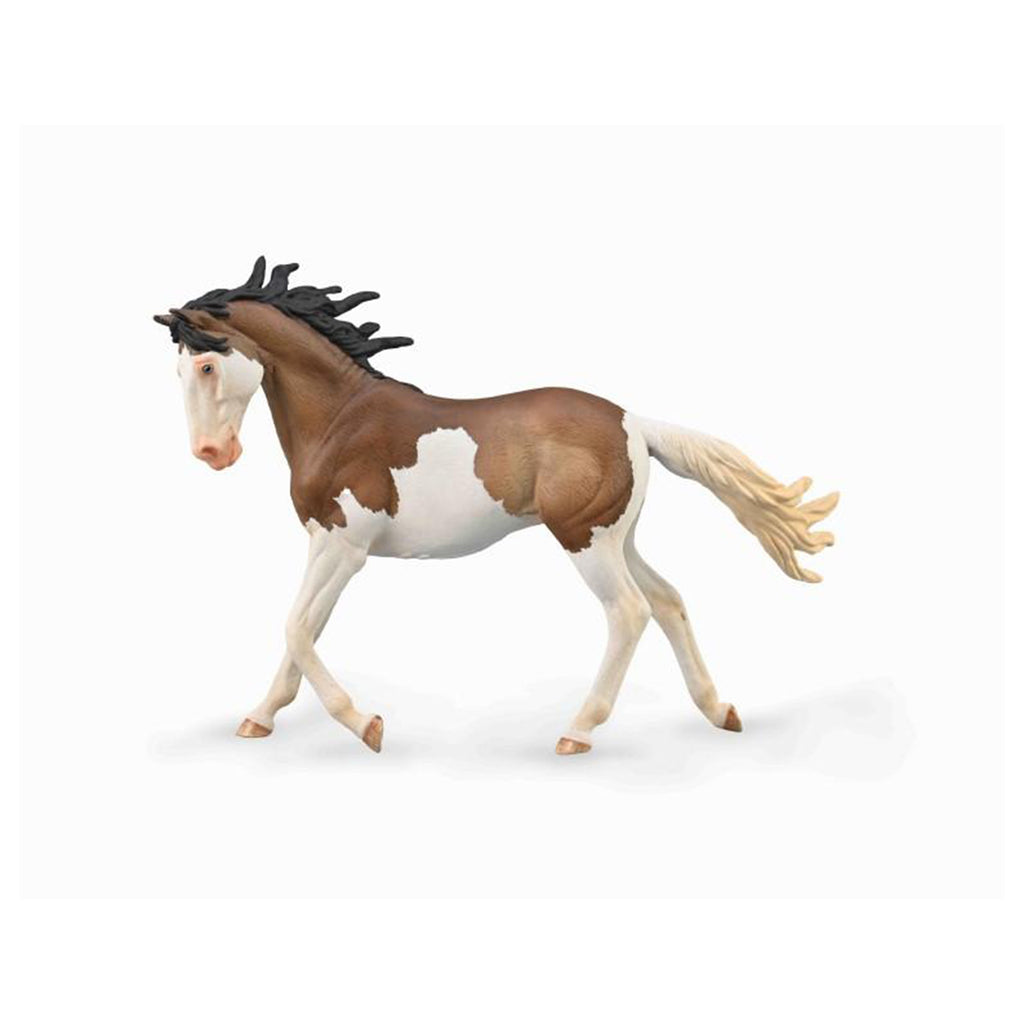 Immerse yourself in the beauty of the American West with the CollectA Mustang Mare Horse Figure 88986. This intricately designed figurine captures the grace and spirit of the legendary Mustang mare, making it a treasured addition to any horse lover's collection.
Measuring approximately 6.42 inches in length and 4.80 inches in height, this Mustang Mare figure showcases impressive attention to detail, from her flowing mane and tail to the alert expression in her eyes. The lifelike features and dynamic pose bring this iconic wild horse to life, evoking the spirit of freedom and untamed nature.
Crafted with superior craftsmanship and non-toxic materials, the CollectA Mustang Mare Horse Figure ensures both durability and safety, making it suitable for play or display. Its realistic design encourages imaginative play, inspiring young minds to embark on exciting equestrian adventures.
The CollectA Mustang Mare Horse Figure also serves as an educational tool, offering children an opportunity to learn about the heritage and significance of the Mustang breed in American history. It is perfect for school projects, fostering an appreciation for the diversity of horse breeds and the beauty of nature.
Whether used for play, as part of a horse-themed diorama, or simply displayed as a collectible, this CollectA figure is a heartfelt gift for equestrian enthusiasts, collectors, and anyone captivated by the splendor of horses.
Product Details:
CollectA Mustang Mare Horse Figure 88986
Captures the grace and spirit of the legendary Mustang mare
Measures approximately 6.42 inches in length and 4.80 inches in height
Made with superior, non-toxic materials
Ideal for play, education, and display
Perfect gift for horse lovers and collectors