Crayola 12 Count Broad Line Markers Set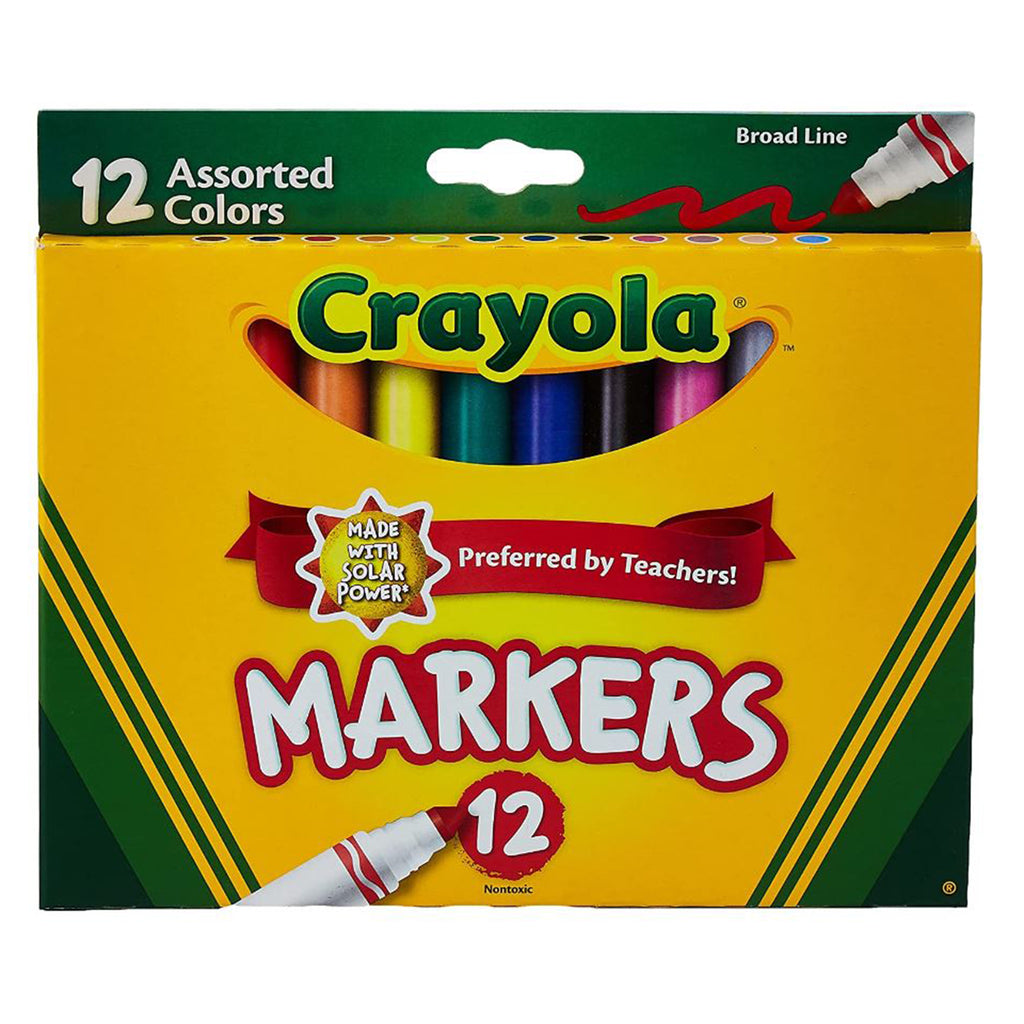 The Crayola 12 Count Broad Line Markers Set is a classic set of markers manufactured by Crayola. Here's some information about this specific product:

Marker Set: The Crayola 12 Count Broad Line Markers Set includes 12 markers in various vibrant colors. The set offers a range of hues to inspire creativity and allow users to create colorful artwork.

Broad Line: These markers have a broad line tip, which makes them ideal for coloring large areas and creating bold, vibrant designs. The broad tip allows for smooth and even coverage on paper.

Non-Toxic: The markers in this set are non-toxic, making them safe for children to use. However, as with any art supplies, it's important to supervise young children during use to ensure they handle the markers appropriately.

Washable: Crayola broad line markers are washable, which means they can easily be removed from skin, most fabrics, and surfaces with soap and water. This feature makes clean-up easier and gives peace of mind when using the markers.

Durable and Long-Lasting: Crayola markers are known for their quality. They are made with high-quality materials that resist drying out, ensuring they last longer and provide a consistent flow of ink.

Versatility: Broad line markers are a versatile coloring tool that can be used on various types of paper, coloring books, or even art projects. They are great for coloring, drawing, and creating bold designs.

Easy Storage: The markers come in a sturdy and portable box that makes it easy to store and organize them. The box has individual slots for each marker, ensuring they stay in place and are easily accessible.