Crayola 24 Count Crayons Set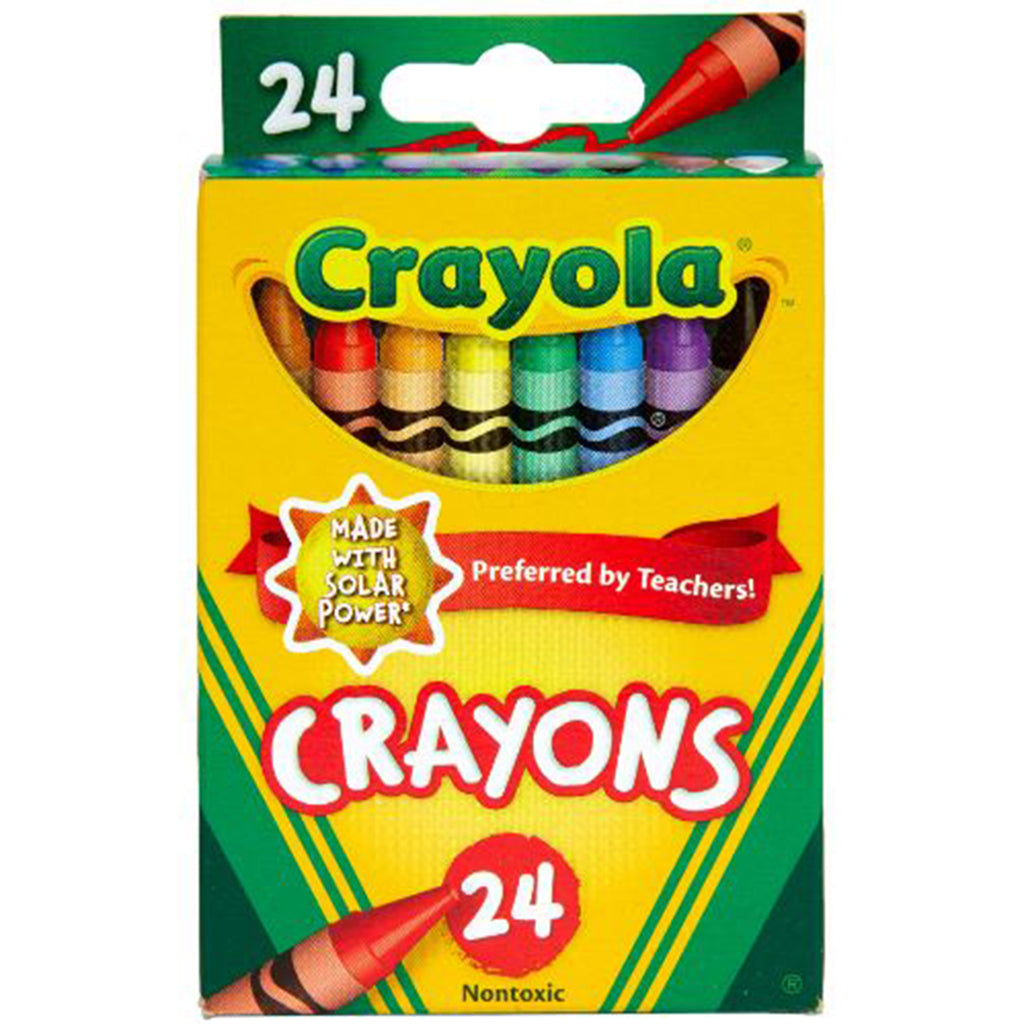 The Crayola 24 Count Crayons Set is a classic art supply that includes 24 different colors of crayons. Crayola is a well-known brand that has been producing high-quality crayons for many years.
The 24 colors in this set typically include a variety of shades and hues, allowing for a wide range of creative possibilities. Some of the common colors found in this set are red, orange, yellow, green, blue, purple, brown, black, and white. Additionally, there are usually several shades of each color, providing different intensities and variations.
Crayola crayons are known for their smooth texture and vibrant pigments, which make them ideal for coloring, drawing, and other art projects. They are designed to be easily blendable and provide excellent coverage on different types of paper and surfaces.
The 24 Count Crayons Set is a popular choice for children and adults alike, as it offers a good selection of colors for various artistic endeavors. Whether you're coloring a picture, working on a craft project, or simply enjoying some creative time, this set provides a versatile palette to bring your ideas to life.