Crayola 50 Count Super Tip Markers Set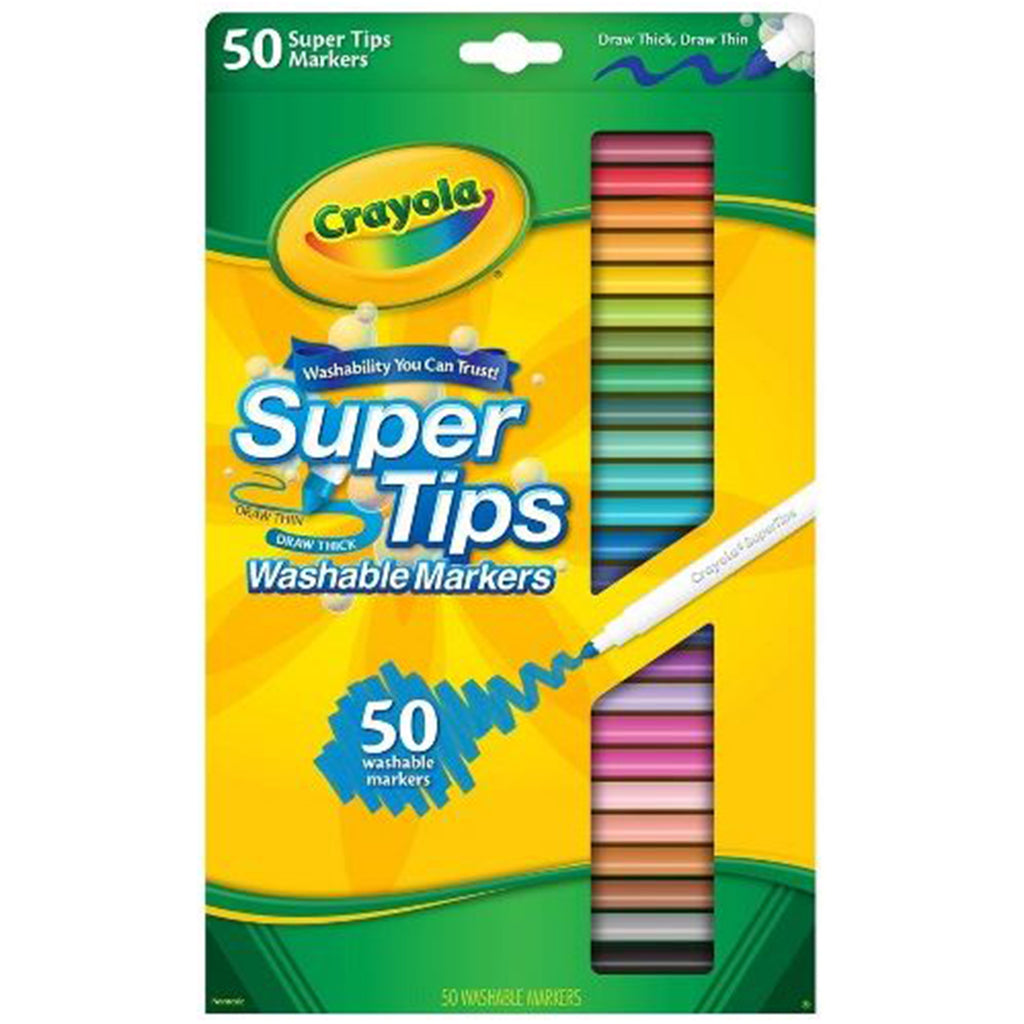 The Crayola 50 Count Super Tip Markers Set is a versatile and extensive set of markers manufactured by Crayola. Here's some information about this specific product:

Marker Set: The Crayola 50 Count Super Tip Markers Set includes 50 markers in a wide array of vibrant colors. This set offers an extensive range of hues to inspire creativity and allow users to create colorful and detailed artwork.

Super Tip: These markers feature a unique super tip that allows for both fine lines and broad strokes. The durable and flexible tip enables users to create precise details or cover larger areas with different line thicknesses.

Non-Toxic: The markers in this set are non-toxic, making them safe for children to use. However, as with any art supplies, it's important to supervise young children during use to ensure they handle the markers appropriately.

Washable: Crayola Super Tip Markers are washable, which means they can easily be removed from skin, most fabrics, and surfaces with soap and water. This feature makes clean-up easier and provides peace of mind when using the markers.

Versatility: Super Tip markers are highly versatile and can be used for a variety of art techniques and projects. They are suitable for coloring, drawing, writing, highlighting, and creating detailed designs. The flexible tip allows for various line widths and artistic effects.

Durable and Long-Lasting: Crayola markers are known for their quality. They are made with high-quality materials that resist drying out, ensuring they last longer and provide a consistent flow of ink.

Easy Storage: The markers come in a sturdy and portable box that makes it easy to store and organize them. The box has individual slots for each marker, ensuring they stay in place and are easily accessible.