Crayola 8 Count Large Crayons Set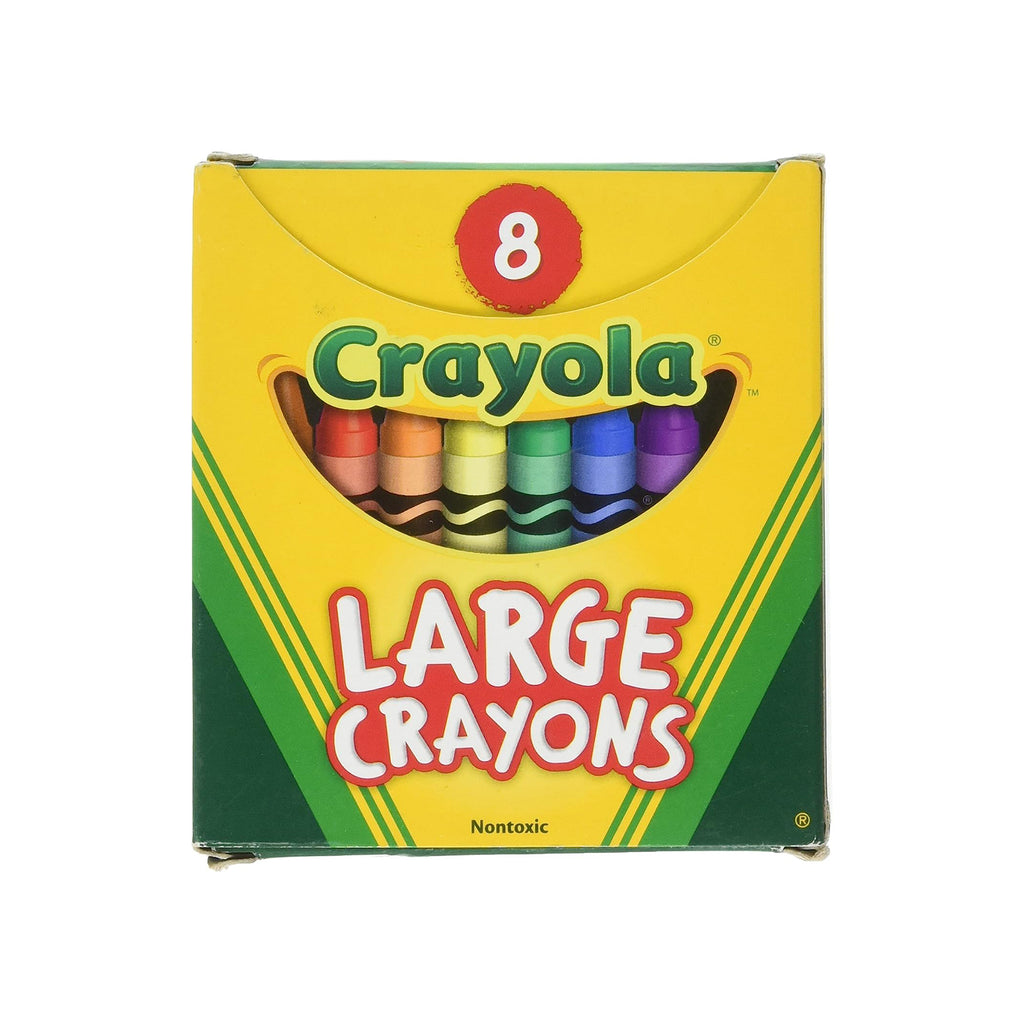 Introduce your budding artist to the world of color with the Crayola 8 Count Large Crayons Set. These jumbo-sized crayons are specially designed for little hands, providing a comfortable grip and smooth coloring experience. With eight vibrant and bold colors, this set offers endless possibilities for artistic expression and creativity. Whether they're coloring, doodling, or creating their own masterpieces, these large crayons will bring their imagination to life. The Crayola 8 Count Large Crayons Set is a must-have for young artists and makes a perfect gift for birthdays, holidays, or any special occasion.
Features:
Large Size: The crayons are specially designed for small hands, making them easy to hold and maneuver.
Vibrant Colors: The set includes eight vivid and eye-catching colors, allowing kids to explore a wide range of artistic possibilities.
Smooth and Blendable: The crayons have a smooth texture that glides easily on paper, enabling effortless coloring and blending.
Durable and Long-Lasting: These crayons are made with high-quality materials, ensuring they withstand the demands of young artists.
Safe and Non-Toxic: Crafted with child-friendly materials, the crayons are safe for kids to use and parents to feel confident about.
Versatile Usage: Suitable for coloring books, drawing on various surfaces, and creating artwork of all kinds.
Ideal for Early Development: Coloring with crayons promotes fine motor skills, hand-eye coordination, and color recognition in young children.
Package Contents:
8 x Crayola Large Crayons (Red, Orange, Yellow, Green, Blue, Purple, Brown, Black)
Note: Suitable for ages 3 and up.