Crayola Classic Broad Line Markers 10 Count Set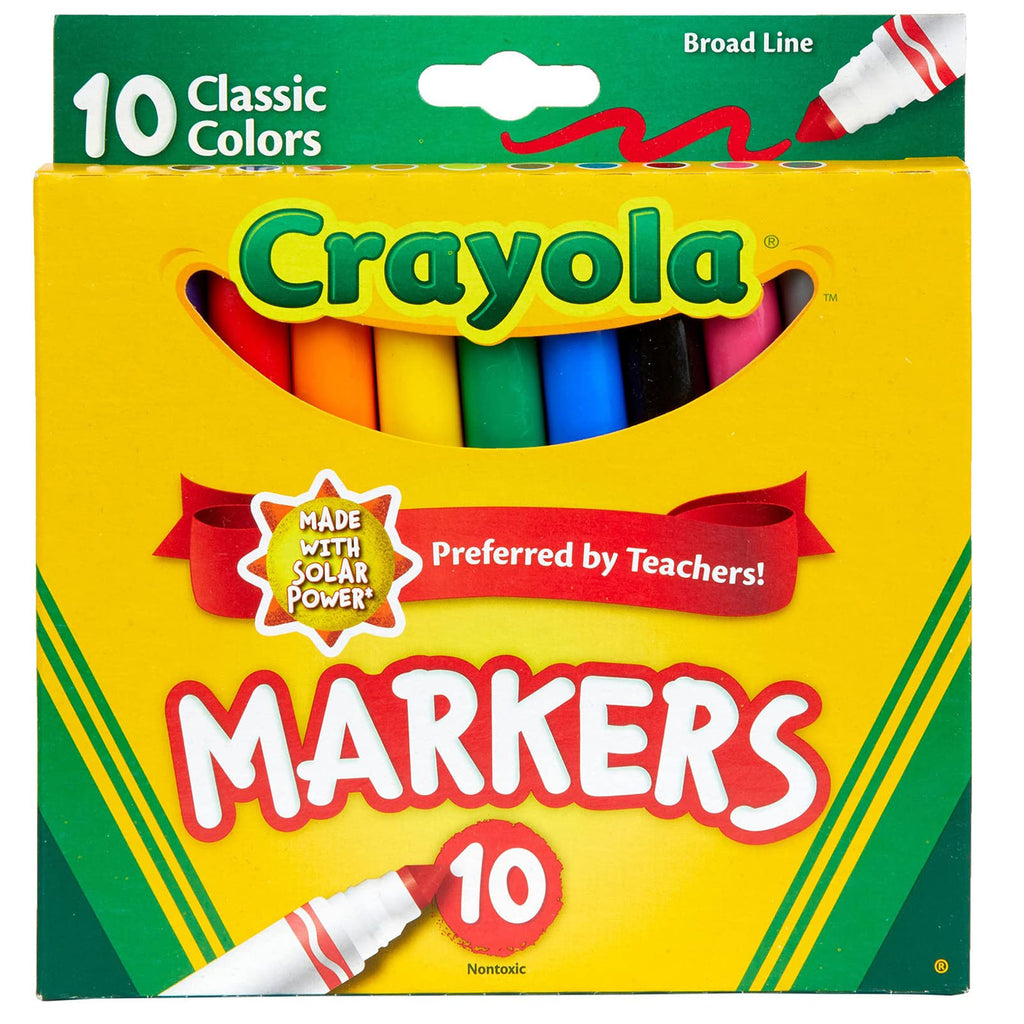 Introducing the Crayola Classic Broad Line Markers 10 Count Set, the essential tool for young artists to unleash their creativity and bring their imagination to life! This set combines vibrant colors, smooth application, and versatility, making it perfect for coloring, drawing, and creating captivating artwork.
With ten brilliant hues, this set offers a diverse palette to inspire your child's artistic endeavors. From bold blues and vibrant reds to sunny yellows and lush greens, these markers provide a spectrum of colors to explore and express their unique vision. Let their creativity flourish as they create colorful masterpieces and bring their ideas to life on paper.
Crayola Classic Broad Line Markers are renowned for their quality and performance. Each marker is crafted with a durable broad line tip that ensures smooth and consistent coverage, allowing for bold and vibrant strokes. The ink flows smoothly, making it easy for young artists to create fine details or broad, sweeping lines with confidence.
Designed with young artists in mind, these markers feature an ergonomic design that is easy to hold and control. The large barrel shape provides a comfortable grip, reducing hand fatigue during extended coloring sessions. This design also encourages proper penmanship and helps develop fine motor skills, making these markers an excellent tool for early childhood development.
All Crayola Art Materials are Non-Toxic
Recommended Age: 3+
Condition: Brand New