Crayola Crayons 8 Count Set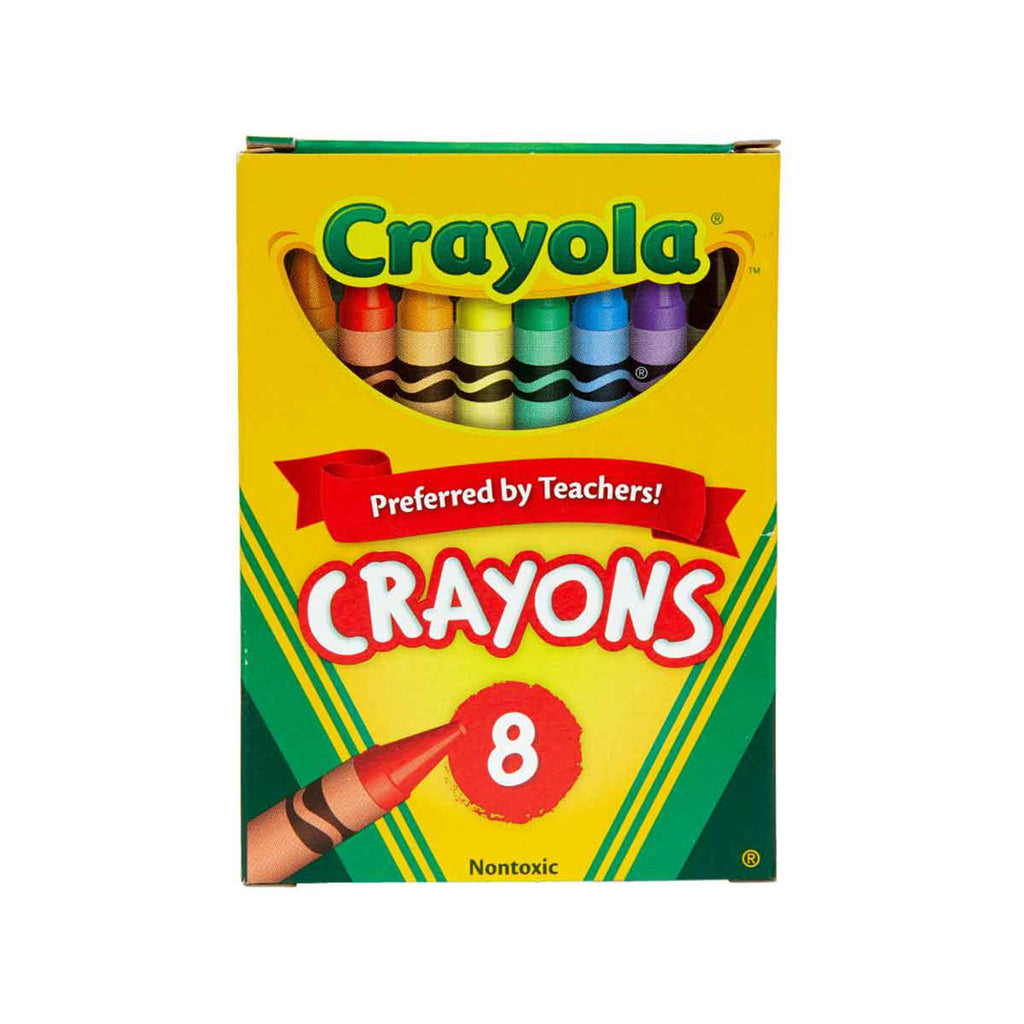 Introducing the Crayola Crayons 8 Count Set, the perfect companion for young artists embarking on their coloring adventures! This set combines classic colors, quality craftsmanship, and endless creative possibilities in a compact and convenient package.
With eight vibrant hues, this set provides a diverse range of colors to inspire your child's imagination. From vivid reds and blues to sunny yellows and lush greens, these crayons offer a versatile palette for coloring, drawing, and exploring the world of art. Let their creativity flourish as they bring their imagination to life on paper.
Crayola Crayons are renowned for their smooth and consistent color application. Each crayon is carefully crafted using high-quality pigments and wax, ensuring that the colors glide effortlessly onto paper, creating bold, vibrant lines. The rich, creamy texture of these crayons makes them a delight to use and allows for easy blending and layering.
All Crayola Art Materials are Non-Toxic
Recommended Age: 3+
Condition: Brand New