Crayola Disney Princess Color And Sticker Activity Set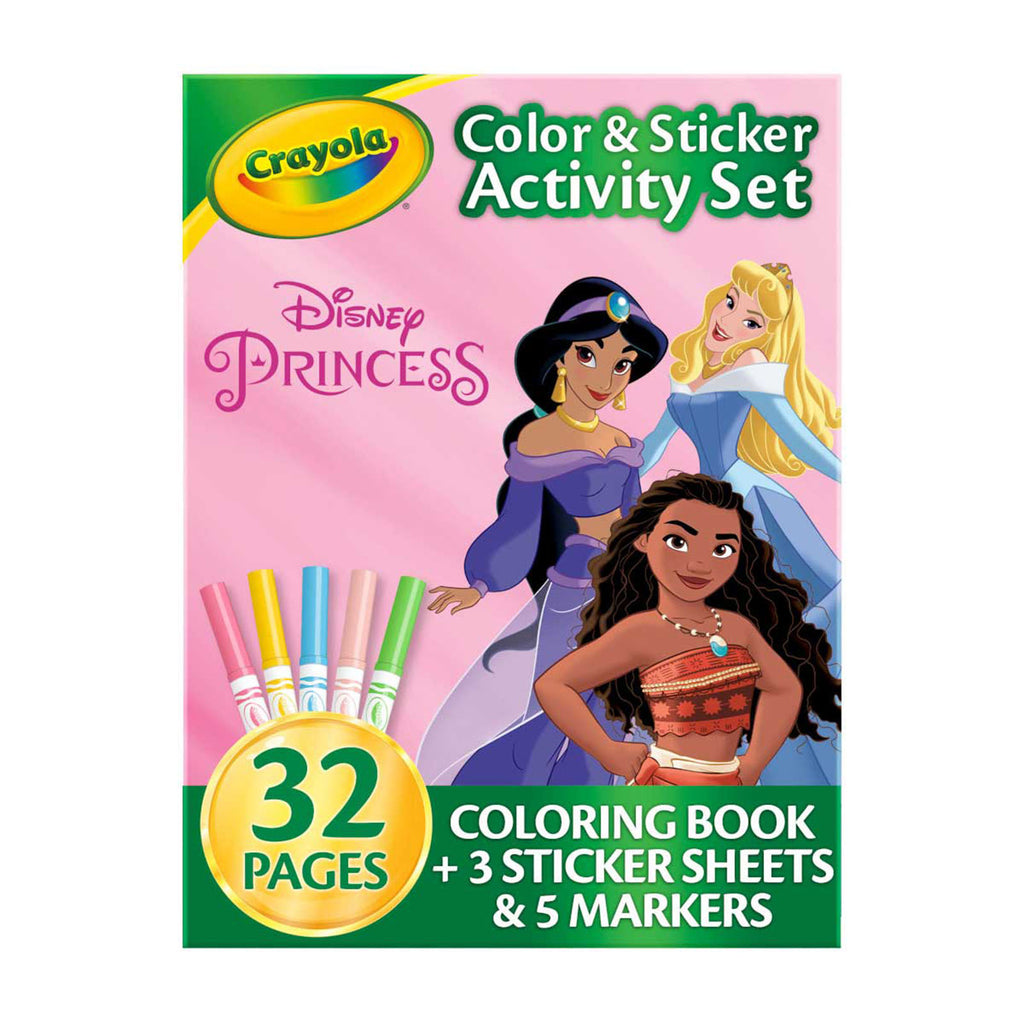 Introducing the Crayola Disney Princess Color and Sticker Activity Set, a delightful and interactive way for young princesses to immerse themselves in the magical world of Disney! This set combines the enchantment of Disney Princesses with the joy of coloring and sticker play, providing hours of creative and imaginative fun.
The Crayola Disney Princess Color and Sticker Activity Set features beloved Disney Princess characters like Ariel, Cinderella, Belle, and more. With this set, your child can color and customize scenes featuring their favorite princesses, bringing their magical stories to life. From royal castles to enchanting gardens, the coloring pages offer a world of creative possibilities.
The set includes vibrant Crayola crayons that are perfect for coloring the detailed illustrations. Each crayon is made with high-quality pigments and a smooth texture, ensuring that the colors glide effortlessly onto the paper. Your little artist will enjoy filling each page with their favorite shades and adding their personal touch to the princesses' enchanting world.
In addition to coloring, the Crayola Disney Princess Color and Sticker Activity Set includes a collection of Disney Princess-themed stickers. Your child can choose from an array of stickers featuring princesses, accessories, animals, and more to embellish their artwork or create unique scenes. The stickers are easy to peel and stick, allowing for endless creativity and story-building.
All Crayola Art Materials are Non-Toxic
Recommended Age: 3+
Condition: Brand New