Crayola Large 16 Count Crayons Set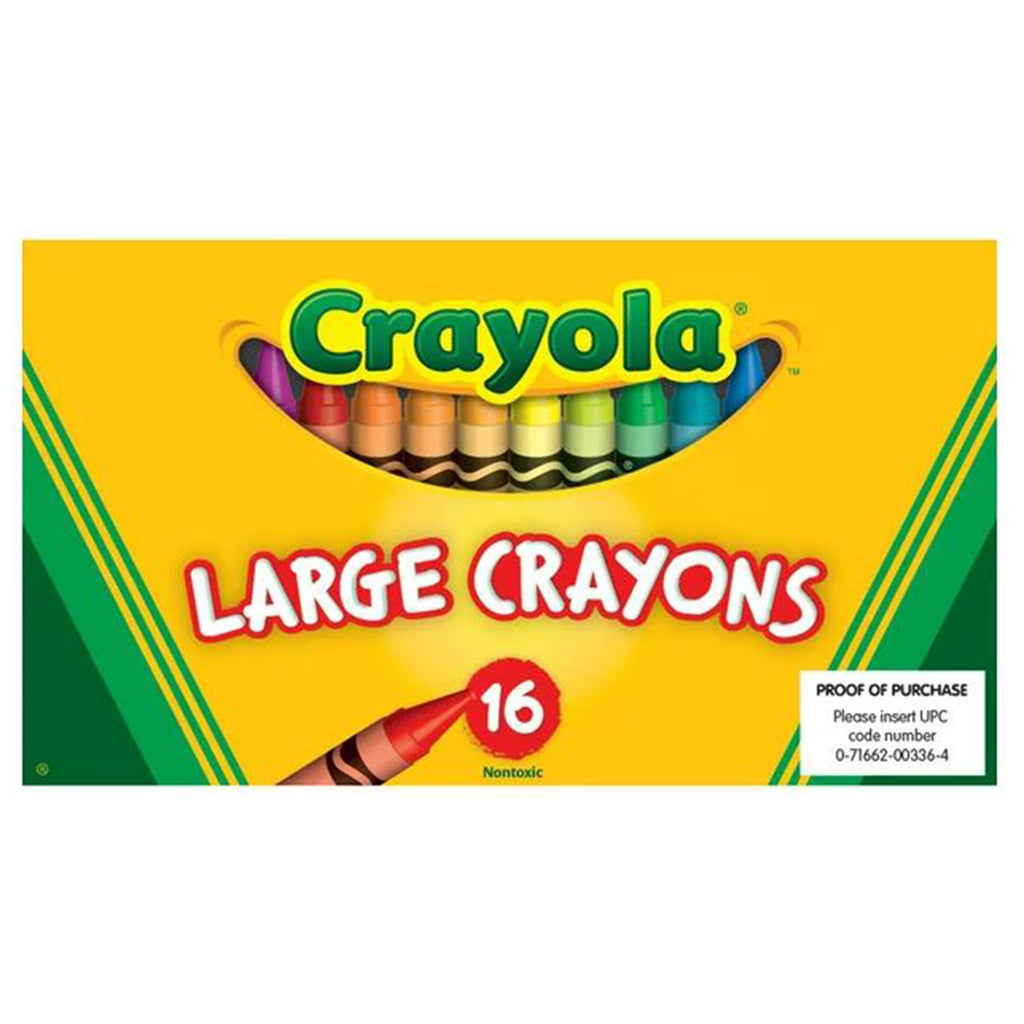 The Crayola Large 16 Count Crayons Set is a classic and popular set of crayons manufactured by Crayola. Here's some information about this specific product:

Crayon Set: The Crayola Large 16 Count Crayons Set contains 16 crayons in various vibrant colors. The set includes a range of colors to inspire creativity and allow children to bring their artwork to life.

Large Size: These crayons are larger in size compared to regular crayons, which makes them easier to hold and manipulate for young children. The larger size also allows for a longer-lasting coloring experience.

Durable and Smooth: Crayola crayons are known for their quality. They are made with a special formula that ensures durability and a smooth coloring experience. The crayons glide easily on paper, allowing for smooth and even coloring.

Non-Toxic: The crayons in this set are non-toxic, making them safe for children to use. However, it's always important to supervise young children during art activities to ensure they use art supplies appropriately.

Color Variety: The 16 colors in this set offer a good range of hues, including primary colors, secondary colors, and additional shades. This variety enables children to explore different color combinations and express their creativity.

Versatile: Crayons are a versatile coloring tool that can be used on various types of paper, coloring books, or even art projects. They are suitable for coloring, drawing, shading, and blending colors.

Easy Storage: The crayons come in a sturdy and portable box that makes it easy to store and organize them. The box has individual slots for each crayon, ensuring they stay in place and are easily accessible.