Crayola Paw Patrol 96 Page Coloring Book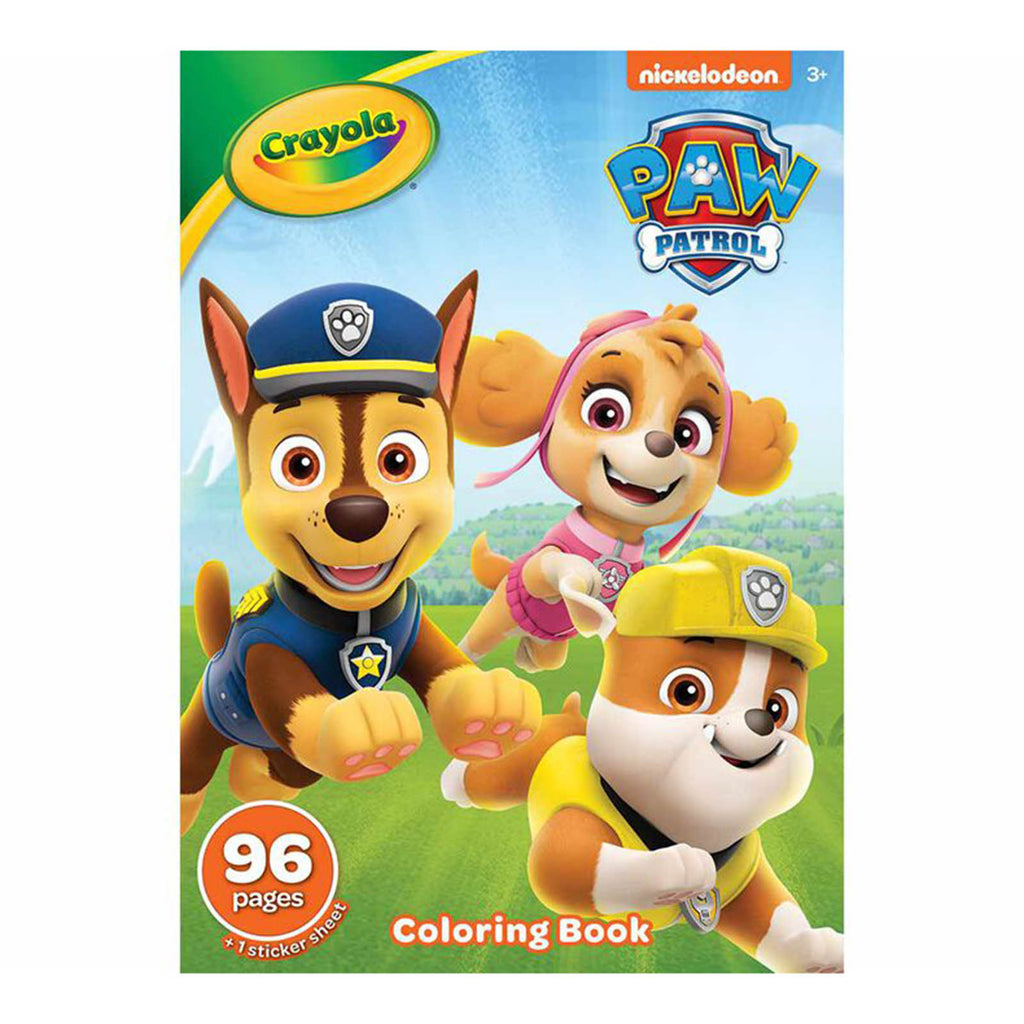 Introducing the Crayola Paw Patrol 96 Page Coloring Book, where young adventurers can join their favorite heroic pups on thrilling coloring escapades! This action-packed coloring book is a perfect companion for little fans of the hit animated series, Paw Patrol.
Featuring a generous 96 pages, this high-quality coloring book is bursting with exciting scenes and beloved characters from Adventure Bay. Each page is printed on sturdy paper, allowing kids to use their favorite coloring tools without worrying about ink smudging or bleeding through. From daring rescue missions to heartwarming moments, the illustrations capture the spirit of teamwork, bravery, and friendship that Paw Patrol is known for.
Children will delight in coloring their favorite Paw Patrol pups, including Chase, Marshall, Skye, Rocky, Rubble, and Zuma, as well as their trusty leader, Ryder. They can bring the vibrant world of Adventure Bay to life or create their own imaginative scenarios, making this coloring book a fantastic outlet for self-expression and artistic exploration.
Not only does the Crayola Paw Patrol 96 Page Coloring Book provide endless entertainment, but it also encourages the development of fine motor skills, hand-eye coordination, and concentration. Children can experiment with different coloring techniques and unleash their creativity while immersing themselves in the heroic world of Paw Patrol.
Designed for children ages 3 and up, this coloring book is perfect for home, school, or travel. Its convenient size allows it to fit easily into backpacks or tote bags, making it accessible for coloring adventures on the go. Whether kids are coloring alone or sharing their creations with friends and family, this coloring book guarantees hours of fun and imaginative play.
All Crayola Art Materials are Non-Toxic
Recommended Age: 3+
Condition: Brand New