Crayola Pokemon Color And Sticker Activity Set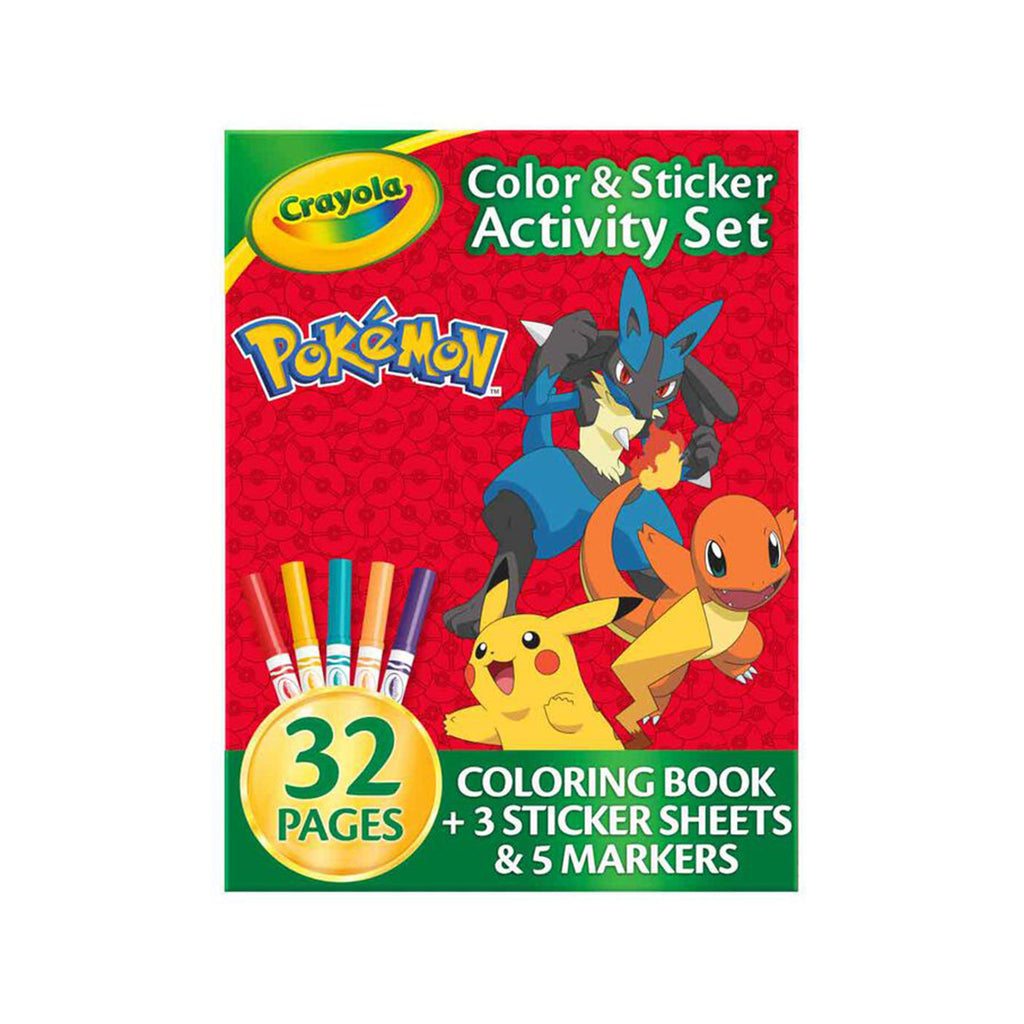 Little ones will love to color and decorate their favorite characters from Pokémon! This Crayola Color & Sticker Activity Set offers 32 Coloring Pages, 5 Crayola Pipsqueak Markers, and 3 Sticker Sheets featuring Ash, Pikachu, and all their friends.
There are over 50 stickers included so kids can enhance their coloring artwork of their favorite Pokémon Partners! The folder-style design keeps coloring pages safe and organized for on-the-go entertainment or rainy days at home, so fans can color the adventures of Ash, Goh, Pikachu, Sobble, and friends wherever they roam!
This Crayola Color & Sticker Activity Set comes with everything kids need to get started creating. A great gift for boys and girls who love the Pokémon Series