Crayola Twistables Colored Pencils 12 Count Set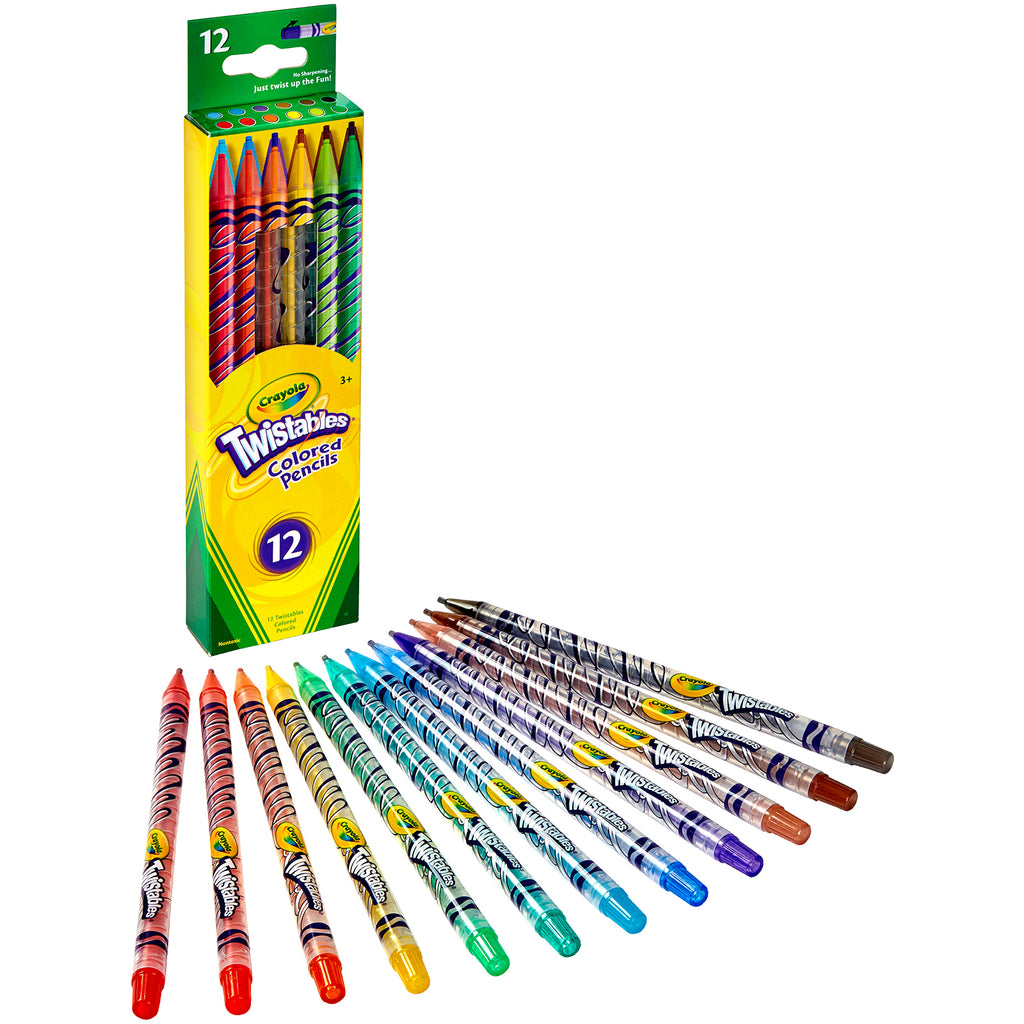 Introducing the Crayola Twistables Colored Pencils 12 Count Set, the perfect combination of vibrant colors and convenience for young artists on the go! This set offers a unique twist-to-advance design that eliminates the need for sharpening, making it a hassle-free and mess-free coloring experience.
With twelve brilliant hues, this set provides a wide range of colors to inspire your child's imagination. From bold blues and vibrant reds to sunny yellows and lush greens, these Twistables Colored Pencils offer a spectrum of shades to bring any artwork to life. Let your child's creativity soar as they explore the world of color and create their own vibrant masterpieces.
The Twistables Colored Pencils feature a durable plastic barrel that protects the colored lead inside. Simply twist the barrel to advance the colored pencil and continue coloring without interruption. The twistable design ensures that the pencils stay sharp and ready to use, eliminating the need for a sharpener and allowing for uninterrupted creativity.
The pencils have a smooth and creamy texture, providing a rich and even color application. They are perfect for coloring, shading, and blending, allowing your child to create depth and dimension in their artwork. The strong pigments ensure vibrant and long-lasting colors that stay true to their original shade.
All Crayola Art Materials are Non-Toxic
Recommended Age: 3+
Condition: Brand New