Crayola Ultra Clean Washable Markers 12 Count Set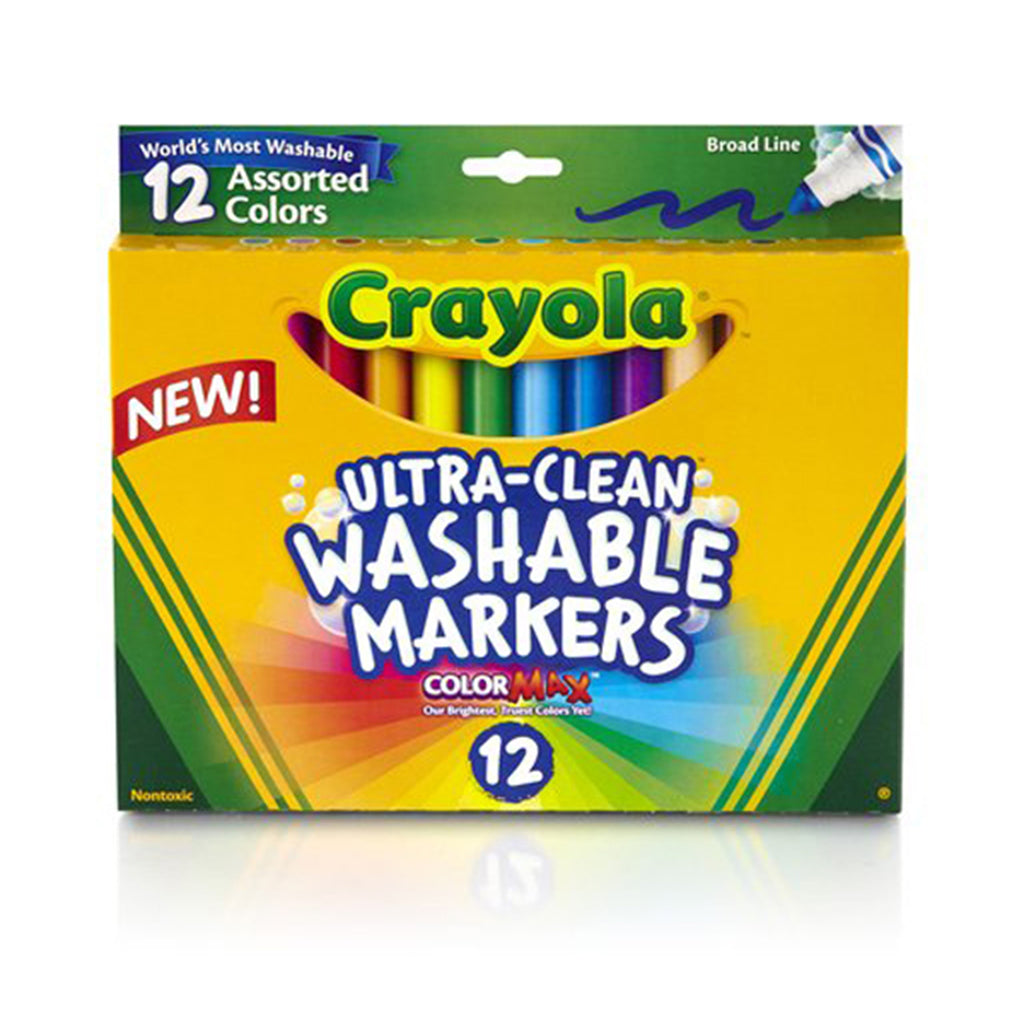 Introducing the Crayola Ultra Clean Washable Markers 12 Count Set, the perfect choice for young artists who love to create colorful masterpieces without worrying about stains or messes! This set combines vibrant colors, easy cleanup, and long-lasting performance, making it an essential tool for endless creative possibilities.
With twelve brilliant hues, this set offers a diverse range of colors to inspire your child's imagination. From bold blues and vivid reds to sunny yellows and lush greens, these markers provide a vibrant palette that will bring any artwork to life. Let your child's creativity soar as they explore the world of color and create their own vibrant creations.
Crayola Ultra Clean Washable Markers are specially formulated to be easily washable from skin, clothing, and most surfaces. No more stress about accidental marks or stains! Simply wash the colors away with soap and water, and you're left with a clean canvas for new artistic adventures. The washable feature allows for worry-free creativity and hassle-free cleanup.
Designed with young artists in mind, these markers feature a versatile conical tip that allows for both broad strokes and detailed work. The tips are durable and long-lasting, ensuring consistent color application. The markers are also comfortable to hold and easy to control, making them ideal for children of all ages to create their artwork with precision and ease.
All Crayola Art Materials are Non-Toxic
Recommended Age: 3+
Condition: Brand New