Crayola Washable Window Markers 8 Count Set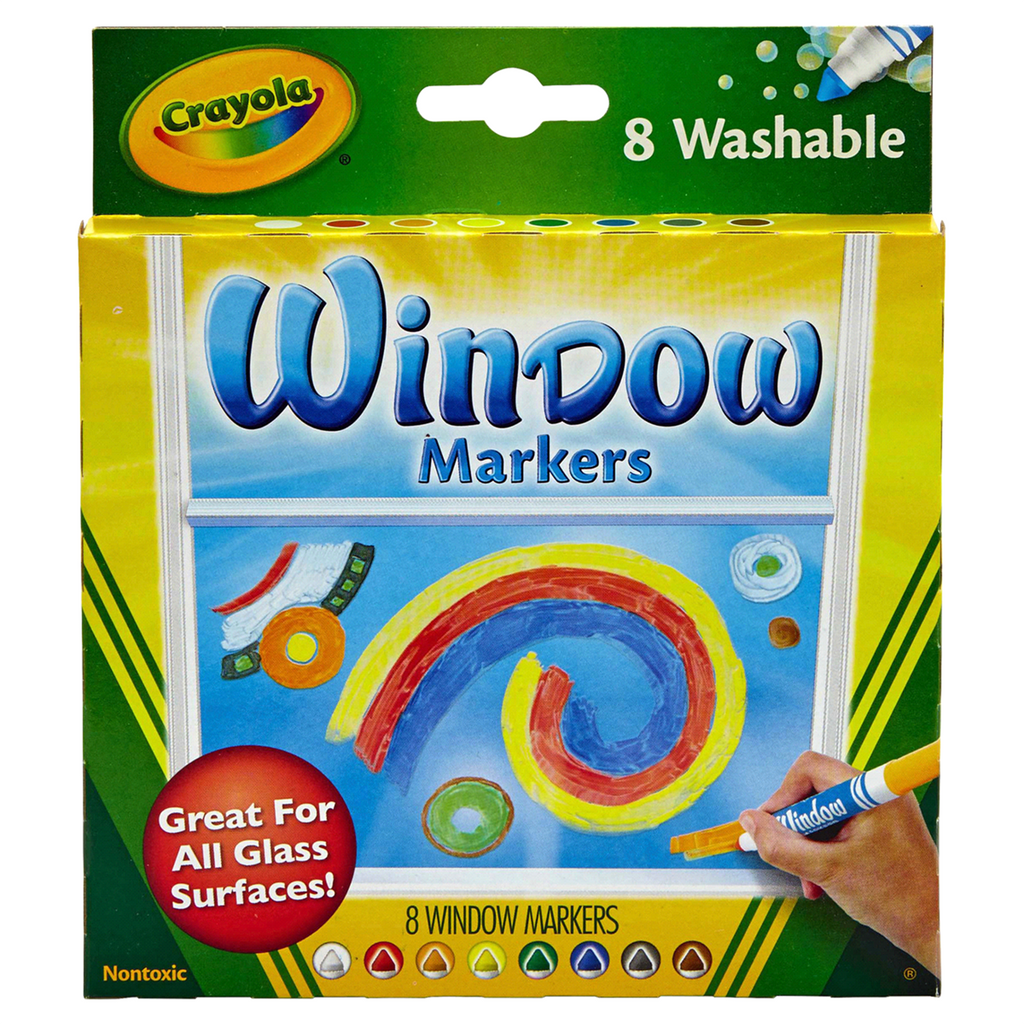 Introducing the Crayola Washable Window Markers 8 Count Set, a fun and innovative way to bring creativity to your windows and glass surfaces! This set combines vibrant colors, easy cleanup, and endless artistic possibilities, making it perfect for decorating and adding a splash of color to your living space.
With eight brilliant and washable markers, this set offers a rainbow of hues to inspire your imagination. From bold blues and vibrant reds to sunny yellows and lush greens, these markers allow you to create eye-catching designs and colorful artwork on windows, mirrors, glass doors, and more. Let your creativity shine as you transform your windows into vibrant canvases.
Crayola Washable Window Markers are specially formulated to be easily washable from glass surfaces. Simply use a damp cloth or sponge to wipe away your artwork, and your windows will be clean and ready for a new masterpiece. The washable formula ensures that you can experiment, make changes, and create new designs without worrying about permanent marks or stains.
All Crayola Art Materials are Non-Toxic
Recommended Age: 3+
Condition: Brand New