Crayola Water Colors Artista II 16 Colors Paintbrush Set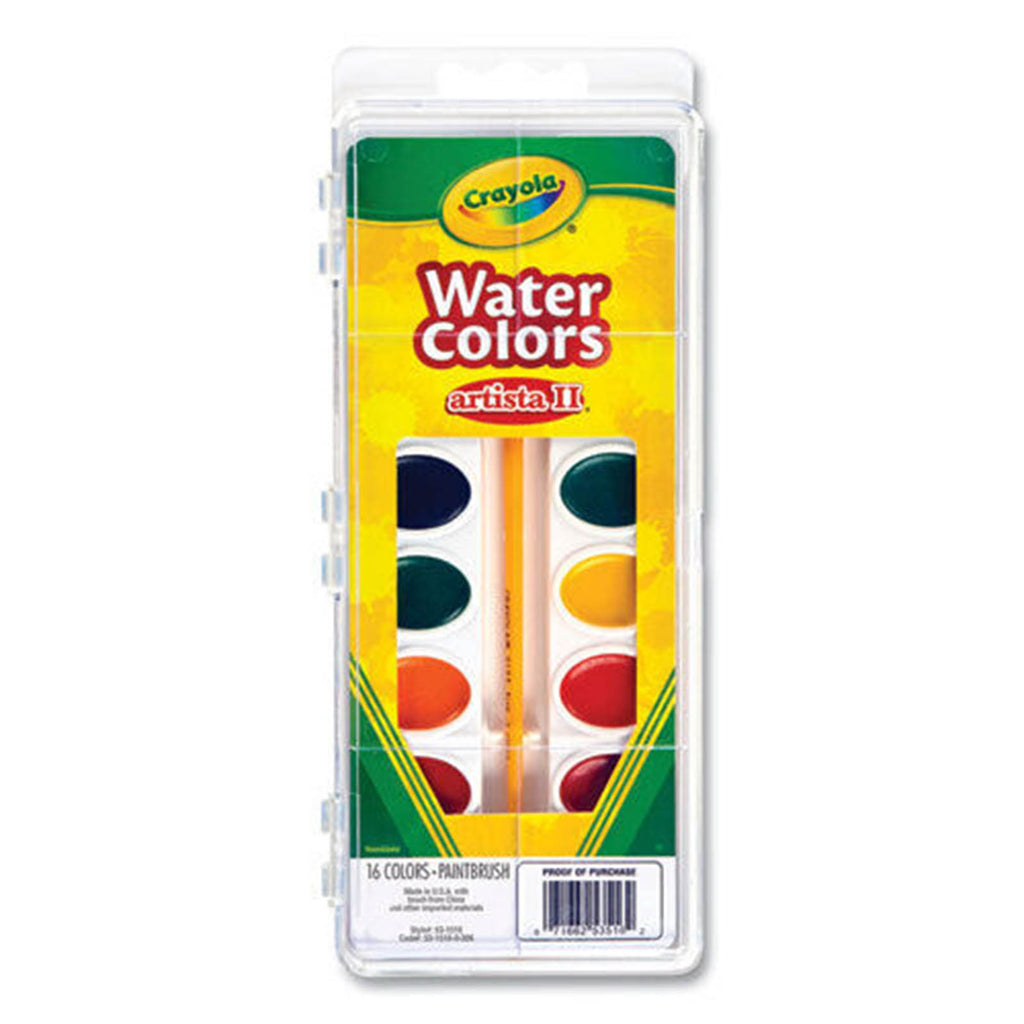 Introducing the Crayola Water Colors Artista II 16 Colors Paintbrush Set, a perfect artistic companion for aspiring painters and creative enthusiasts of all ages. Unleash your imagination and explore the vibrant world of watercolor painting with this comprehensive set.
This set features 16 rich and vibrant watercolor pans, each carefully formulated to deliver intense color and smooth application. From bold primary hues to subtle pastel shades, the Artista II palette offers a wide range of colors that can be easily blended to create an endless array of shades and tones. Let your creativity soar as you experiment with different color combinations and techniques.
The accompanying paintbrushes are designed with precision and versatility in mind. The set includes a variety of brush sizes, allowing you to effortlessly switch between broad strokes and intricate details. The durable bristles ensure excellent paint control and even distribution, enabling you to achieve the desired effects with ease. Whether you're painting landscapes, portraits, or abstract masterpieces, these brushes are the perfect tools to bring your visions to life.
The Crayola Water Colors Artista II set is ideal for artists of all levels, from beginners to experienced painters. Whether you're exploring watercolors for the first time or honing your skills, this set provides a wonderful platform for artistic expression. The watercolors are easily activated with a wet brush, making them accessible and convenient for any painting session.
All Crayola Art Materials are Non-Toxic
Recommended Age: 3+
Condition: Brand New