Crocodile Creek Dinosaur Blue 7 Inch Playball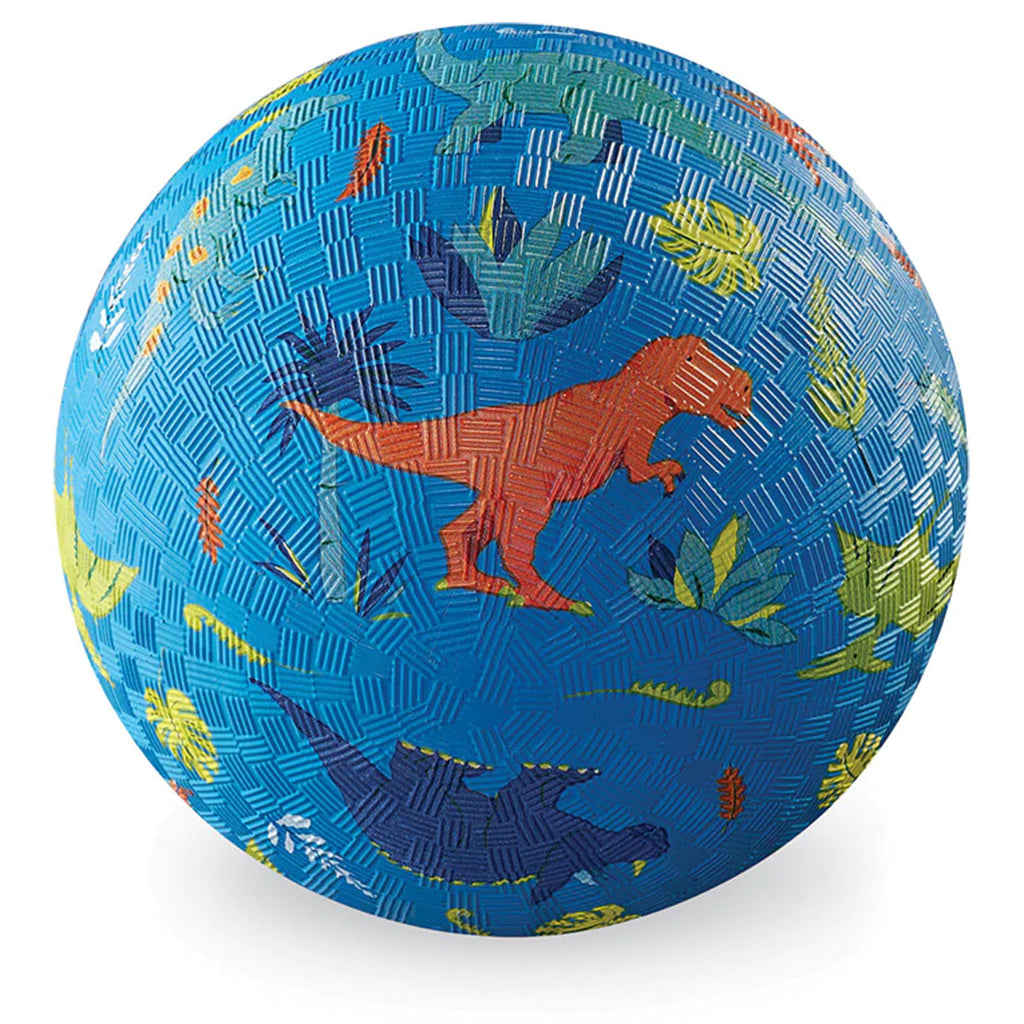 The Crocodile Creek Dinosaur Blue 7 Inch Playball is an exciting and educational playtime companion that's perfect for kids who are fascinated by the prehistoric world of dinosaurs. This playball features a captivating Dinosaur Blue design adorned with colorful and detailed illustrations of various dinosaurs, including the mighty T-Rex. Measuring 7 inches in diameter, it's just the right size for little hands, making it easy for children to grip, toss, and catch, promoting active playtime and physical coordination while sparking their imagination about the time when dinosaurs roamed the Earth.
Crafted from durable and heavy-duty rubber, this playball is built to withstand the rigors of active play, whether used for kicking, bouncing, or tossing. It's an excellent way to encourage physical activity and coordination while nurturing children's fascination with the world of dinosaurs. The Crocodile Creek Dinosaur Blue 7 Inch Playball is a fun and educational tool that combines play and learning, making it an excellent addition to playdates, family outings, or solo adventures where kids can explore the thrilling realm of dinosaurs right in their own hands.