Crocodile Creek Rockets 4 Inch Playball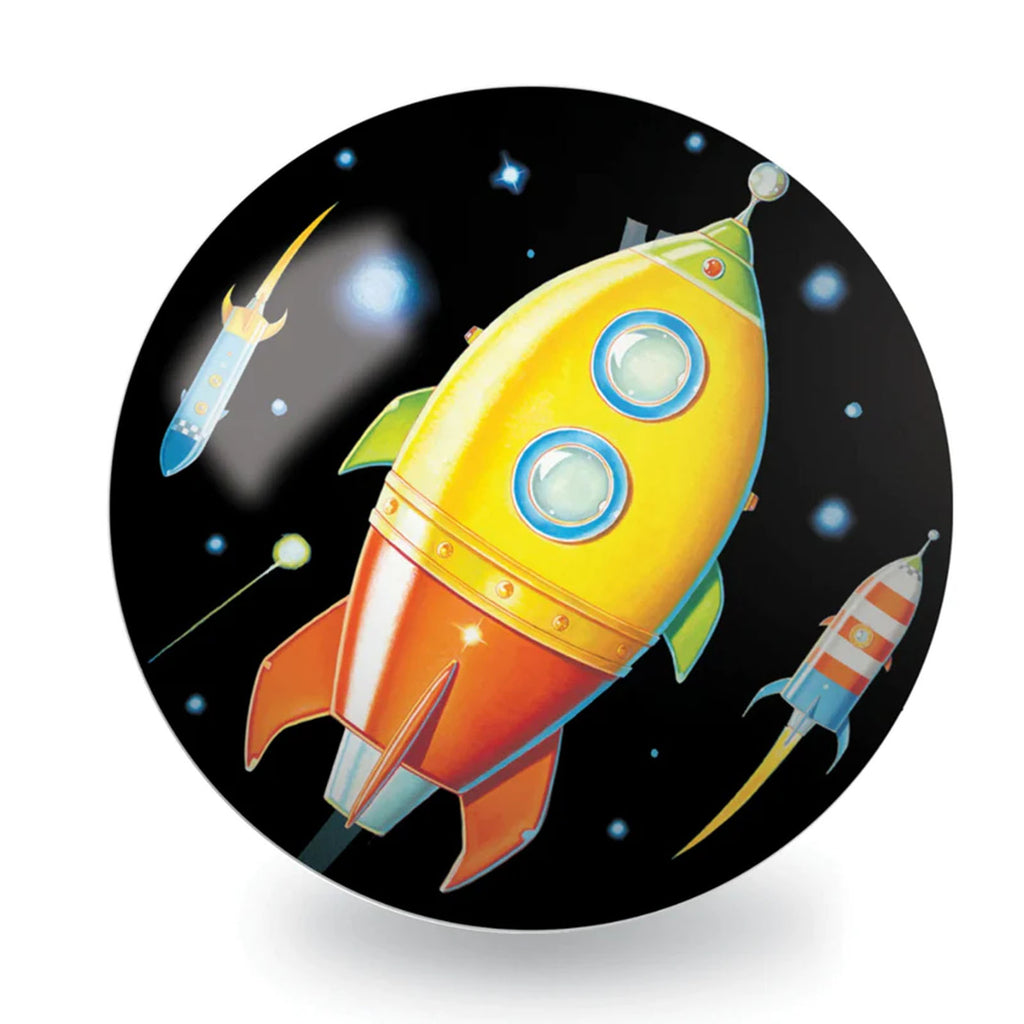 The Crocodile Creek Rockets 4 Inch Playball is a fantastic choice for kids who are fascinated by space, rockets, and exploration. This small-sized playball features a captivating Rockets design with detailed illustrations of colorful rockets, planets, and astronauts. Measuring 4 inches in diameter, it's perfectly sized for little hands, making it easy for children to grip, toss, and catch, promoting active playtime and physical coordination while igniting their imagination about the wonders of the universe.
Crafted from durable, heavy-duty rubber, this playball is built to endure active play and is perfect for outdoor games at the park, in the backyard, or even indoors during playtime. The Crocodile Creek Rockets 4 Inch Playball offers both fun and learning, as it can be used for various games and activities, sparking kids' interest in space exploration while encouraging physical activity and interactive play. It's a wonderful way for children to combine their love for space and active play in a delightful and educational manner.