Cthulhu Gloom The Card Game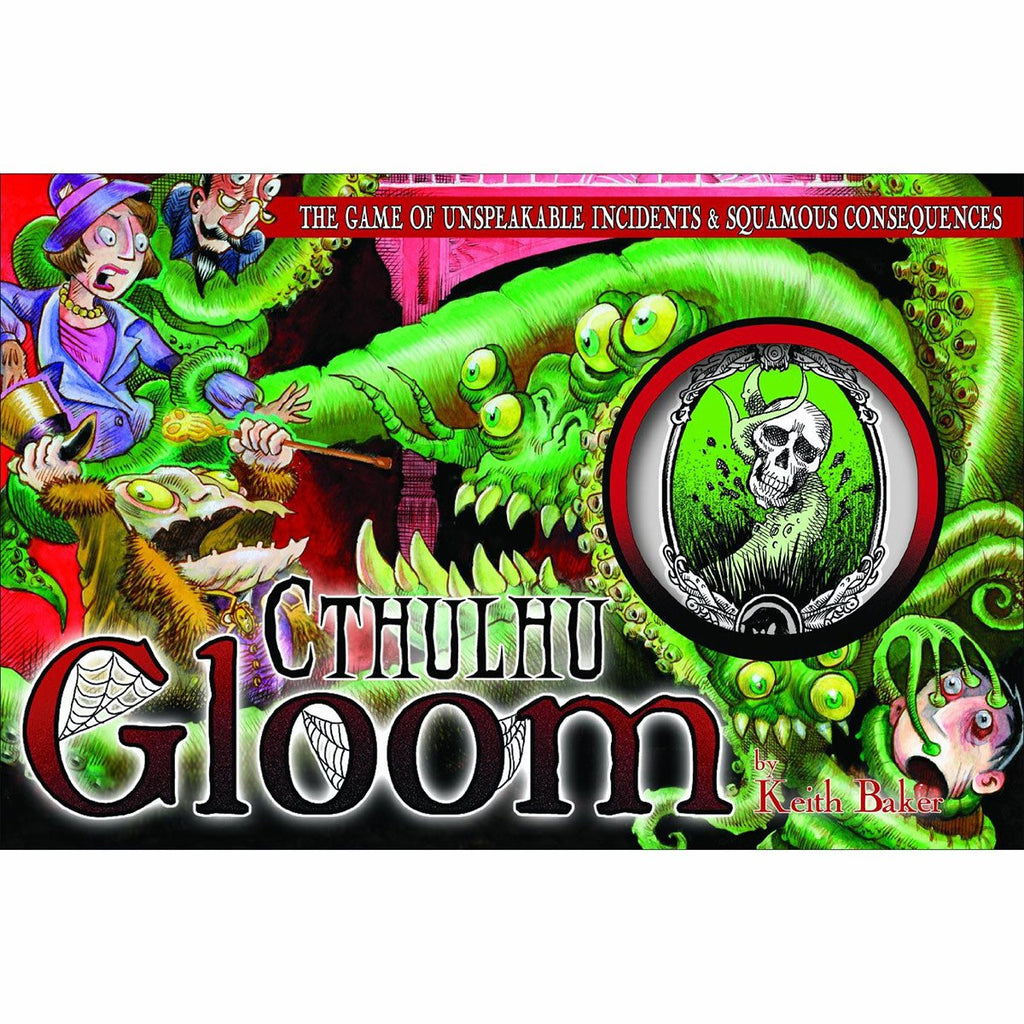 This is the Cthulhu Gloom card game. The Gloom series of card games are hilarious fun that's based on spreading as much doom and gloom on the characters as possible. It's unique, has a large following of enthusiasts, and is just plain fun. 
This is the Cthulhu version and it's great to see that Gloom is starting to release themed versions. Super cool. Good price too. 
Requires 2 to 4 players for Cthulhu Gloom The Card Game
Game Play is around 60 minutes
Recommended Age: 13+
Condition: Brand New and Sealed