Dachshund Best In Show Dogs Figure Safari Ltd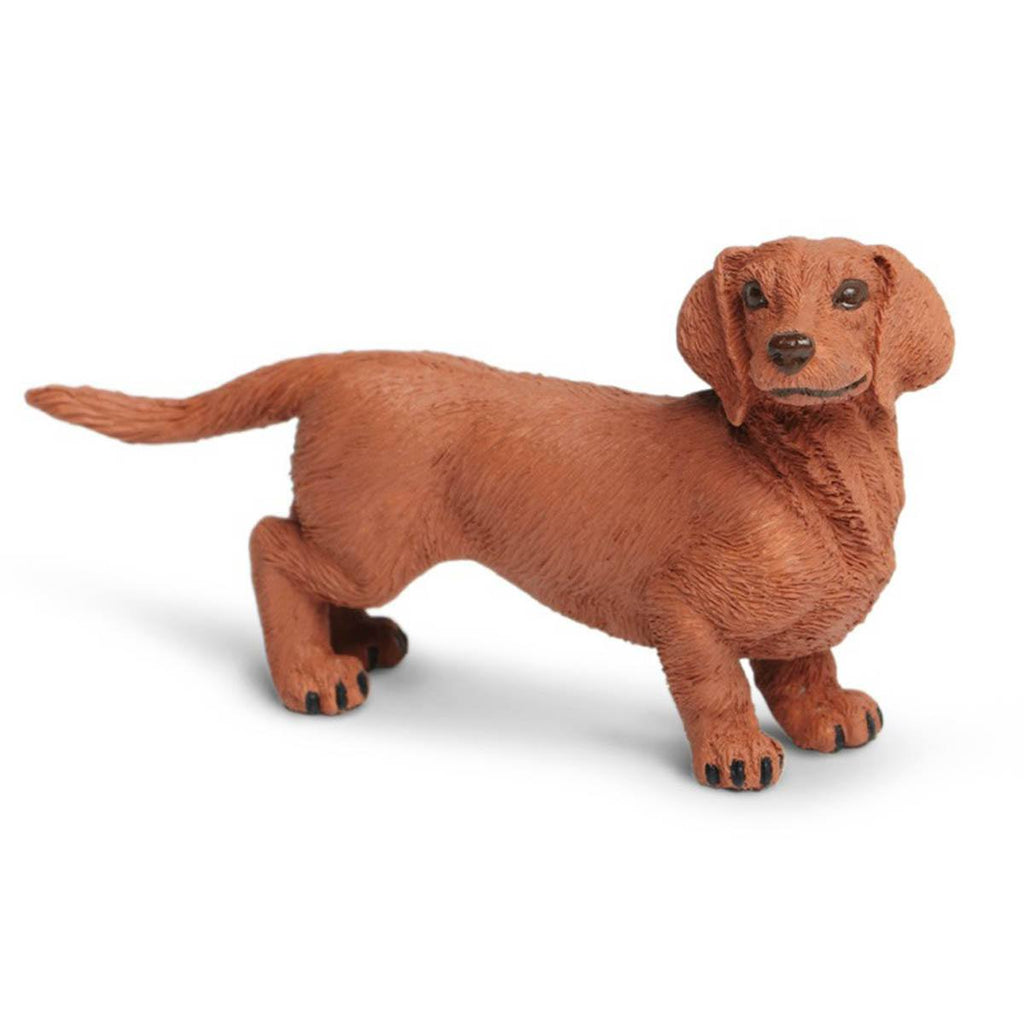 The Dachshund Best In Show Dogs Figure from Safari Ltd is an adorable collectible figurine that pays tribute to one of the world's most beloved dog breeds. Made from durable, high-quality materials, this figurine is designed to last for generations and give dog lovers a timeless keepsake that can be displayed on a shelf, desk, or mantel.
At 2.8 inches tall and 4 inches long, this figurine captures the sleek, athletic lines and distinctive personality of the dachshund in exquisite detail. From its long body and short legs to its expressive, curious face, every aspect of this remarkable breed is faithfully recreated. Whether you're a dog lover, a collector, or simply looking for a charming home decor item, this Best In Show Dogs Figure is a must-have.
Safari Ltd is a trusted name in collectible figurines, known for their attention to detail, quality craftsmanship, and commitment to creating memorable, long-lasting products that delight people of all ages. This Dachshund Best In Show Dogs Figure is no exception, with its intricate sculpting, hand-painted finish, and lifelike appearance that captures the spirit of this lovable breed.
For dog lovers of all ages, the Dachshund Best In Show Dogs Figure Safari Ltd is an excellent gift idea for birthdays, holidays, or any special occasion. It's a wonderful way to show your appreciation for the loyalty and companionship that these beloved dogs provide, while also adding a touch of charm and whimsy to your home decor. So why wait? Add this delightful figure to your collection today and experience the joy of owning a piece of art that celebrates the beauty and wonder of man's best friend.
Recommended Age: 3+
Dimensions:   4.17" x 1.21" x 2.81"