Dino Babies Bulk Bag Mini Figures Safari Ltd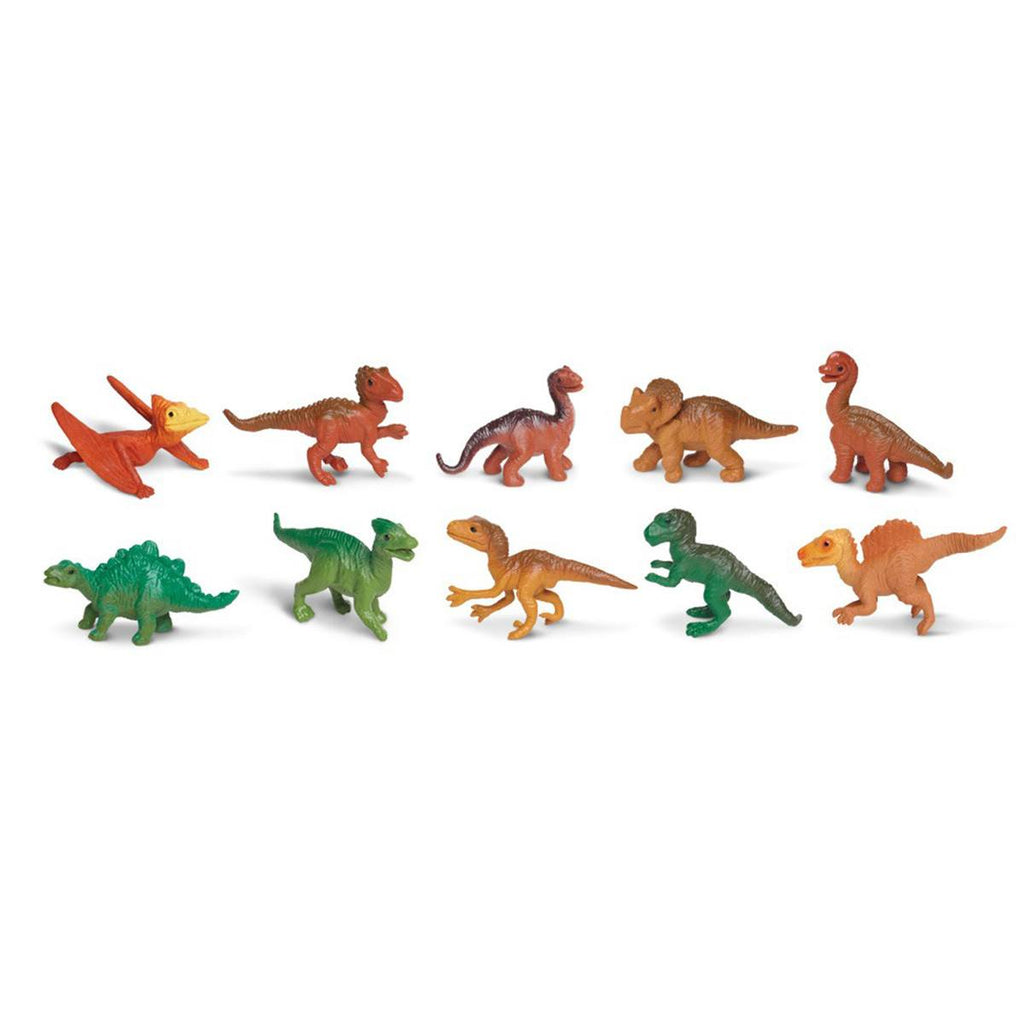 The Dino Babies Bulk Bag Mini Figures by Safari Ltd is a set of 48 miniature figurines that are perfect for any dinosaur enthusiast! Each figurine is crafted with intricate attention to detail, depicting a different baby dinosaur, including the Triceratops, Stegosaurus, Brachiosaurus, and more.
These mini figures range between 1.25 to 2 inches in size, making them ideal for young children to play with or for collectors to display on a shelf. They are also made from high-quality, non-toxic materials that ensure they are safe for children aged 3 and above.
Each pack comes with a handy storage bag to keep your little ones' dino babies organized and tidy when not in use. These miniature figurines are designed to encourage imaginative play, storytelling, and educational learning, providing endless hours of entertainment for kids.
The Dino Babies Bulk Bag Mini Figures are not only perfect for playtime and display purposes but also serve as great tools for teaching children about different species of dinosaurs. They can also be used for school projects, dioramas, or as cake toppers for a dinosaur-themed party.
Safari Ltd is well known for their realistic figurines, and the Dino Babies Bulk Bag Mini Figures are no exception. They are sure to spark the imagination of your child and are a great way to introduce them to the fascinating world of dinosaurs. Whether it's for playtime or educational purposes, the Dino Babies Bulk Bag Mini Figures are an excellent addition to any toy collection and are sure to be treasured for years to come. Get your hands on this incredible set of mini figures today!
Recommended Age: 3+