Dixit The Board Game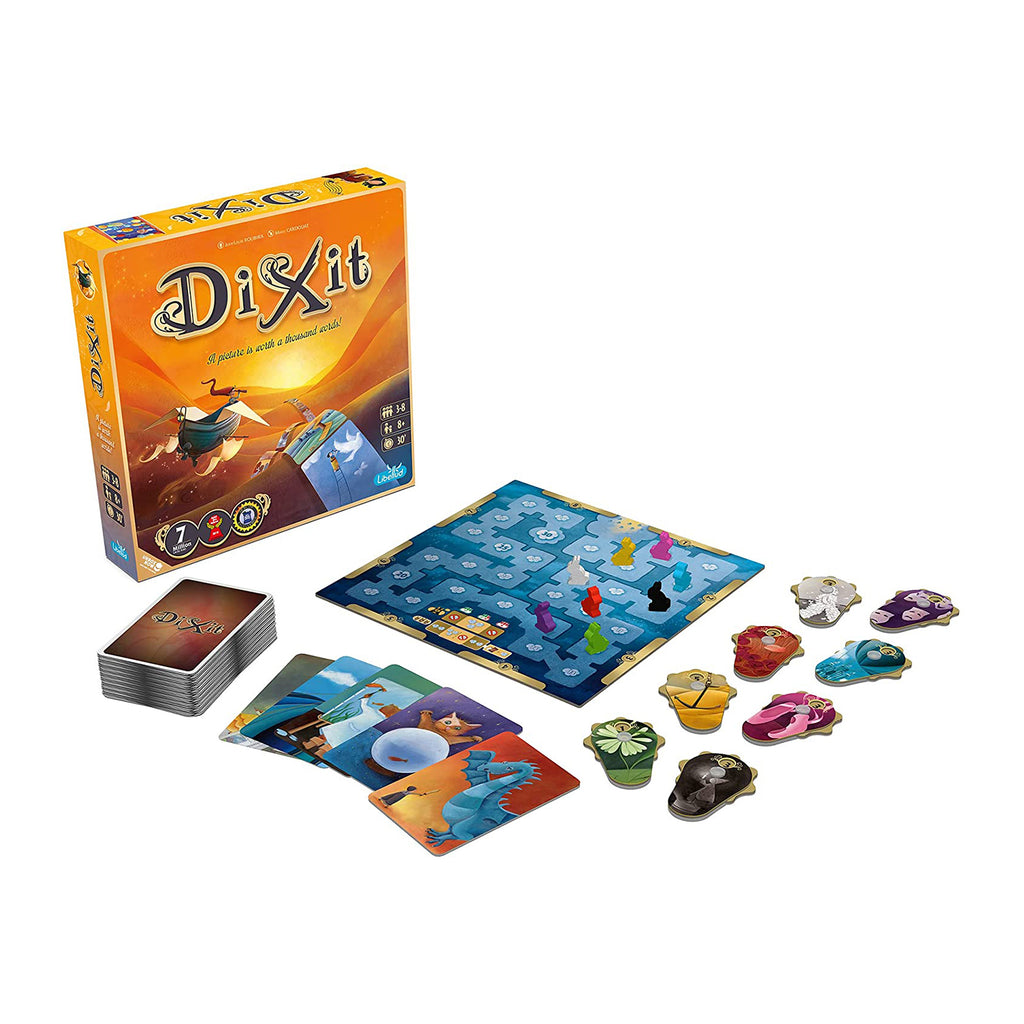 This is Dixit The Board Game made by the good people over at Asmodee.
Dixit is an enchanting board game that invites you to let your imagination run wild. Discover 84 dreamlike illustrations on large textless cards and interpret these enigmatic images. Accessible and family-friendly, Dixit is an ideal game to play with family or friends and discover your surroundings in a new way.
A great casually competitive game!
Players: 3 - 8
Game Time: 30 mins
Recommended Age: 8+
Condition: Brand New and Sealed