Doctor Who Wacky Wobbler Clara Oswald Bobble Head Figure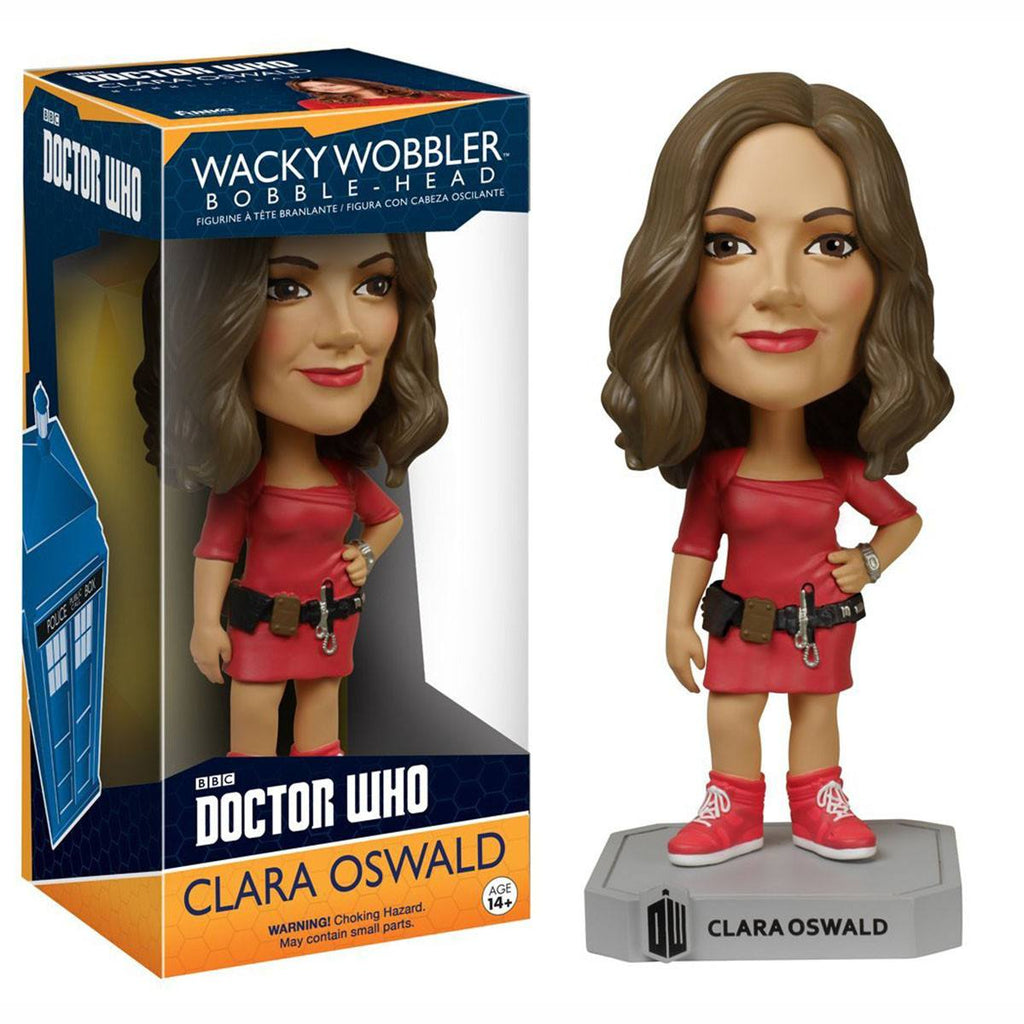 The Doctor Who Wacky Wobbler Clara Oswald Bobble Head Figure is an exceptional collectible for all Doctor Who fans who adore the famous companion. Clara Oswald, played by Jenna-Louise Coleman, is one of the Doctor's closest associates and is renowned for her intelligence, resourcefulness, bravery, and unwavering devotion to the Doctor. As a result, this bobblehead is a must-have decoration for any avid Doctor Who fan's collection.
This bobblehead is a precise replica of the Clara Oswald character, complete with her signature dress and red belt. The bobblehead stands at 7 inches tall and can effortlessly improve your work desk or bookshelf. The Clara Oswald Bobble Head is constructed of superior-grade high-quality material, ensuring its longevity and durability, meaning fans can enjoy this piece for years to come.
Notably, this figurine is designed to wobble, hence the name wacky wobbler. With a gentle flick of the wrist, the Clara Oswald Bobble Head happily bounces around, keeps your spirits high, and provides a touch of whimsy to your day. This features guarantees that owning this product is not only fun but also interactive.
Overall, the Doctor Who Wacky Wobbler Clara Oswald Bobble Head Figure is a phenomenal gift for any Doctor Who fans, particularly the admirers of Coleman's iconic character. This bobblehead is sure to put a smile on the faces of fans as it reminds them of one of the most memorable companions in the series. Its construction ensures it will last for years, providing continual entertainment and reminding fans of the show's incredible moments. Get your hands on this wonderful addition to your collection today.
Recommended Age: 5+
Dimensions:  7"