Donkey Foal Safari Farm Safari Ltd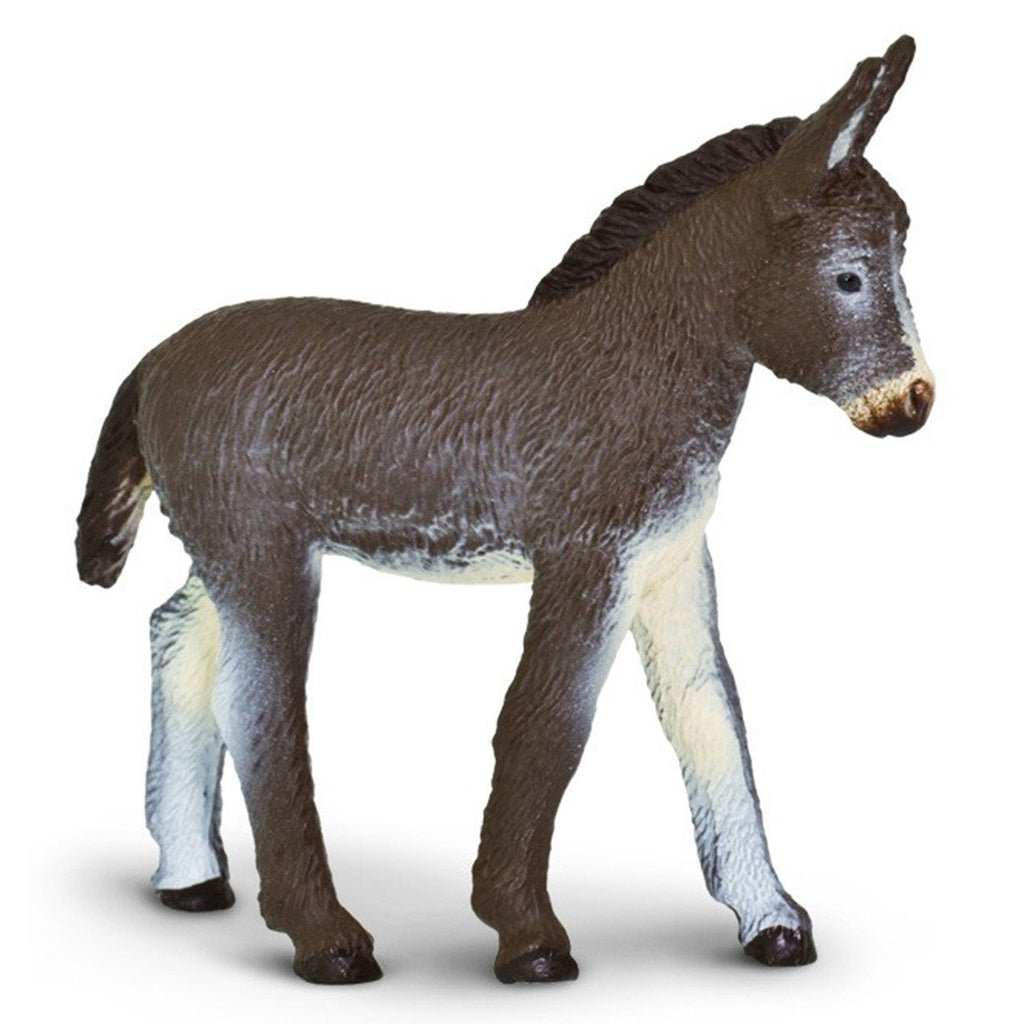 The Donkey Foal Safari Farm Safari Ltd is a charming animal figurine that beautifully captures the essence of a young donkey. Made by the highly regarded Safari Ltd, this product is part of their extensive collection of farm animal toys, which has been celebrated by kids and collectors alike for its extraordinary attention to detail and quality.
With this particular figurine, Safari Ltd has successfully crafted a miniature representation of a donkey foal that captures all the cuteness and playful energy that these animals are known for. Each detail, from the animal's big ears to their fluffy tail, has been expertly crafted to bring a sense of lifelikeness to the figurine. Moreover, Safari Ltd has ensured that the donkey foal is made from safe and sturdy materials that are perfect for both kids and adults.
The Donkey Foal Safari Farm figurine is perfect for collectors who love to bring the charm of real-life animals into their homes. It is also an excellent tool for teaching children about animals and animal characteristics, helping them to develop an appreciation for the natural world around them. Plus, with the Safari Ltd reputation for high quality, this figurine is sure to be a long-lasting addition to any collection.
In conclusion, the Donkey Foal Safari Farm Safari Ltd is an exquisite and lovingly crafted miniature figurine that truly captures the essence of these charming and playful animals. Collectors and animal lovers alike will appreciate the detail and quality present in this product, while children will love learning about animals and having fun with their toy figurine. So if you're looking for a beautifully made and safe toy that will stand the test of time, then the Donkey Foal Safari Farm Safari Ltd is the perfect choice.
Recommended Age: 3+
Dimensions:   3.71" x 1" x 2.73"