Dungeons And Dragons Locathah And Seal Nolzur's Miniatures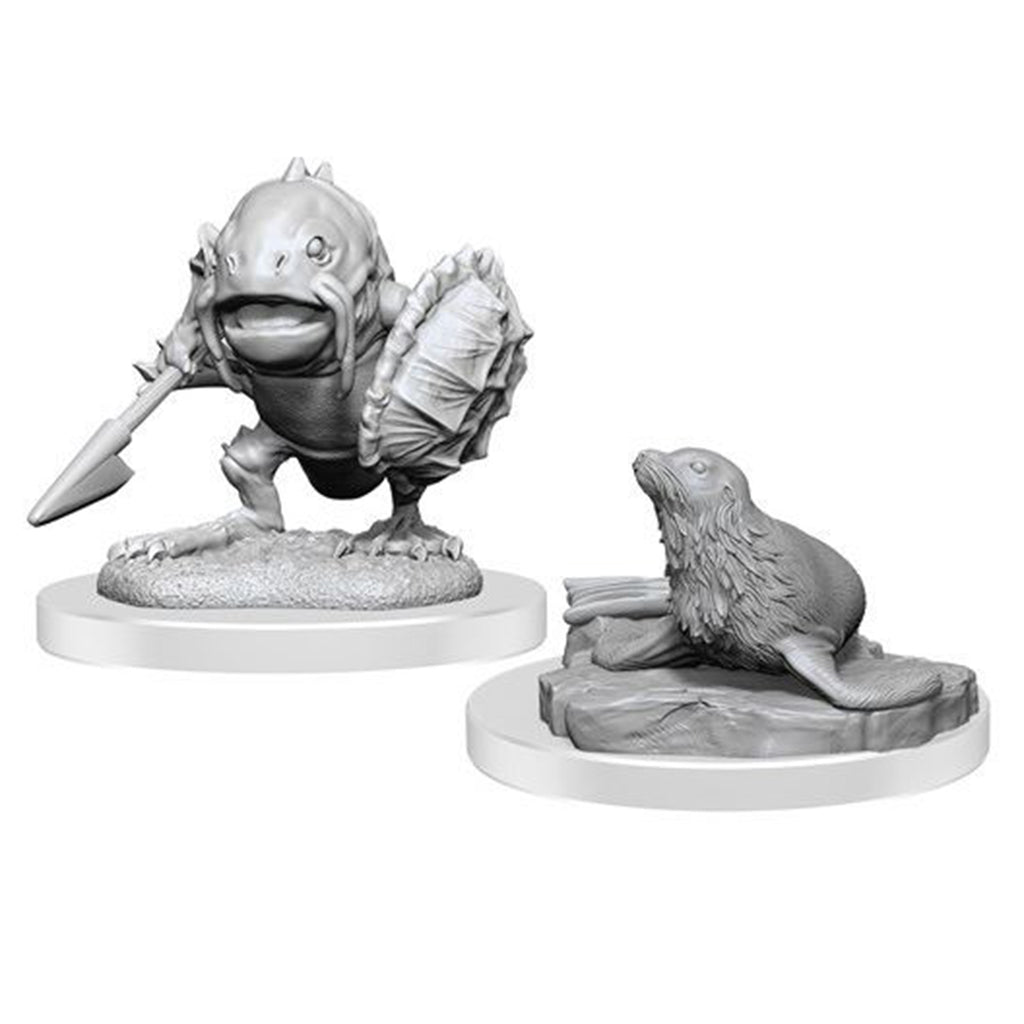 Dive into the depths of the underwater realm with the stunning Dungeons and Dragons Locathah and Seal Nolzur's Miniatures! Immerse yourself in aquatic adventures and encounter these captivating creatures as you explore the vast oceans of your tabletop campaigns.
When you open the box, you'll be captivated by the intricate detail and craftsmanship of these miniatures. The Locathah, with their humanoid fish-like bodies and fierce expressions, showcase their unique aquatic nature. The Seal, with its sleek form and adorable features, brings a touch of charm and playfulness to your gaming sessions. These miniatures truly embody the essence of these aquatic inhabitants.
Recommended Age: 14+
Condition: Brand New and Sealed
Dimensions: 1.25" X Dungeons And Dragons Locathah And Seal Nolzur's Miniatures